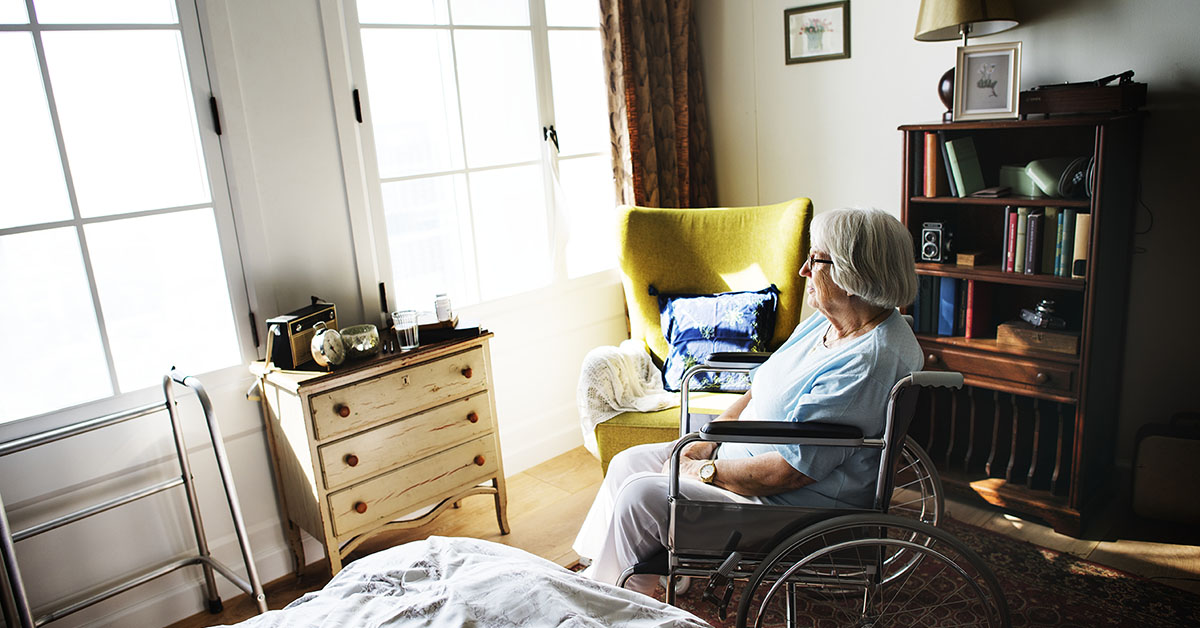 Moving into assisted living for the first time is a difficult transition.
After spending so many great years in a familiar family home, it can feel quite overwhelming for our loved ones to move into a nursing home for the first time. Despite this though, there may come a period where full-time care is necessary and in the best interest of the people we care about.
Moving at any point in life can be a stressful situation, leaving many prone to depression and anxiety. When someone is older, picking up their roots can be all the more challenging. 
"We know how hard it can be to move away from a home you may have spent your whole life in, and we understand the hardships that can come along with it," says Edward Toy, the Director of Sales and Marketing at Lions Gate, a Continuing Care Retirement Community in Voorhees, New Jersey.
For this reason, it is incredibly important that we do everything we can to make a nursing home more comfortable for our loved ones. Luckily, there are many ways to go about doing so, including incorporating some familiar and tasteful nursing home decor, fostering relationships within the community, and more!
Start by personalizing your loved one's space.
One of the most fun parts about moving into a new home is decorating your space to perfectly suit your personal taste. There is no reason this cannot be done just as easily in a nursing home setting for your loved one.
One of the best ways to do this is by decorating a nursing home room with familiar and cherished items from home. Though getting used to the new accommodations may take some time, the process may be easier if you bring items like:
Personal furniture

Personal comforts, like blankets, sheets, and pillows

Personal clothing like comfy slippers and robes

Family photos and heirlooms

Personal decorations and knick-knacks
If possible, it is recommended that the area be set up and fully accommodated prior to your loved one's moving day. This will take a lot of the stress out of the event, and may help your loved one get settled more easily.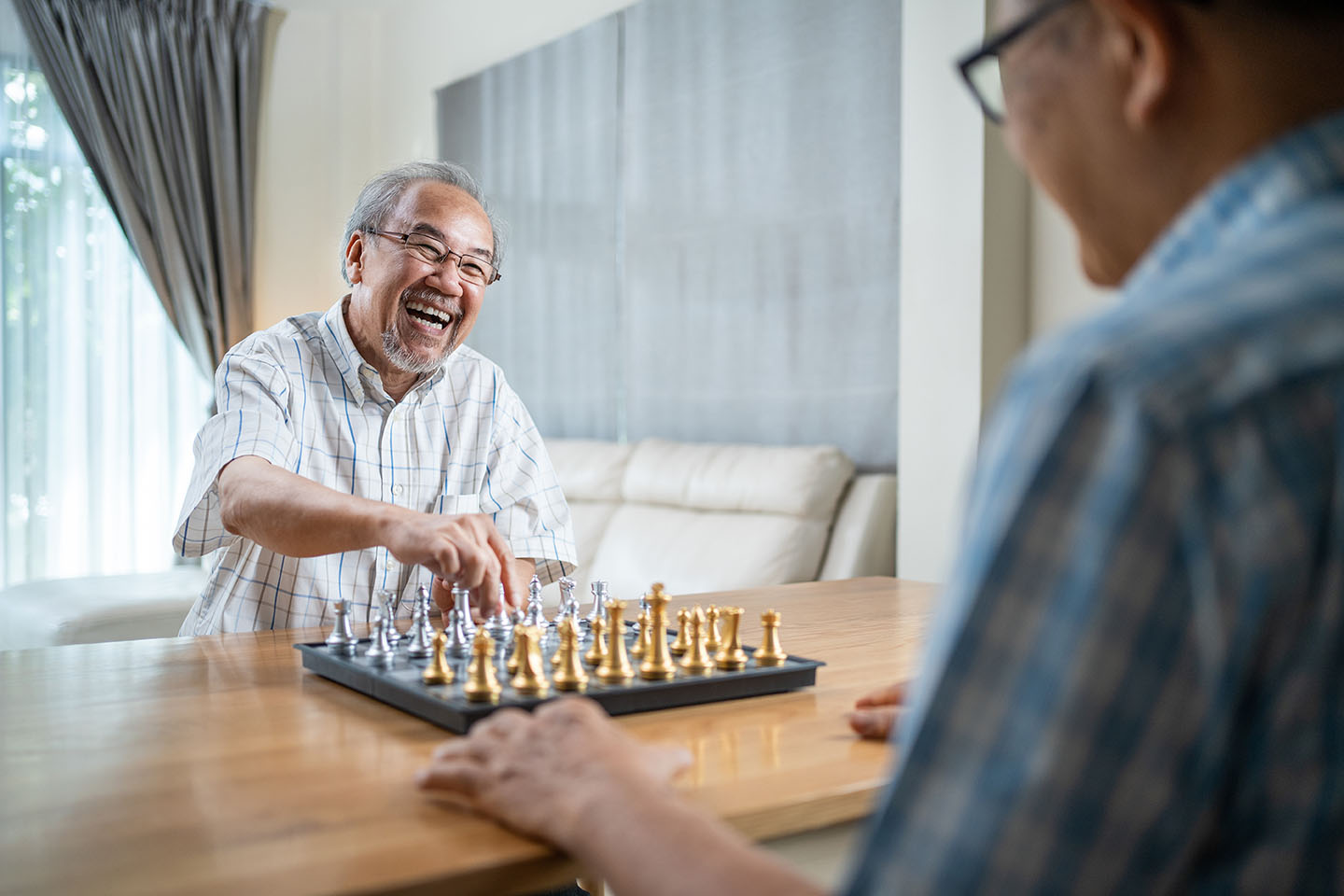 When comfortable, encourage your loved one to foster new friendships.
It isn't always what someone has that makes a new living space truly feel like a home. Often, home is a place where we feel physically and emotionally closer to the people we care about. Though friends and family will visit often, there's something to be said about encouraging your loved one to start forging new relationships at their new living facility as soon as they feel ready to do so.
There are many interesting and friendly types of people that your loved one may encounter within a nursing home community, including familiar staff and other members also living in their community. Most times, it can be surprising to learn just how much one has in common with a friendly neighbor.
All the best nursing homes offer a plethora of fun and entertaining activities designed to make residents feel more comfortable. Many nursing homes offer a wide and interesting variety of programs and activities to enjoy. If your loved one feels that one of these events may be something they are interested in, encourage them to go! This truly is one of the best ways to help them acclimate.
"Whenever our residents go for lunch with their family or have some time away, it makes us proud to hear them tell us that they are glad to be home," says Ed Toy. 
"It's humbling to know that our residents left their home to come here, somewhere that was completely new, when they may have been reluctant to do so at first. The fact that they now regard it as home gives us so much pride in what we do and the care we provide…. It means we must be doing something right," he adds.
Find your perfect home.
Check ratings and violations.
REGISTER HERE
Finding high-quality care is especially important.
The best way to ensure that your loved one is as comfortable as possible in their new residence is to ensure that the care and attention they receive from their chosen facility is top-notch. At Nursing Home Reviews, our goal is to help you get started on your search for the ideal nursing home facility.
You can dive right into our process by signing up for a Nursing Home Reviews Account today. Once registered, you can start comparing facilities and their ratings online immediately. In addition, you will also be able to view vital information about some facilities, including any violations some facilities may have on record.
Start building your list of favorites and leave your very own reviews today with Nursing Home Reviews!