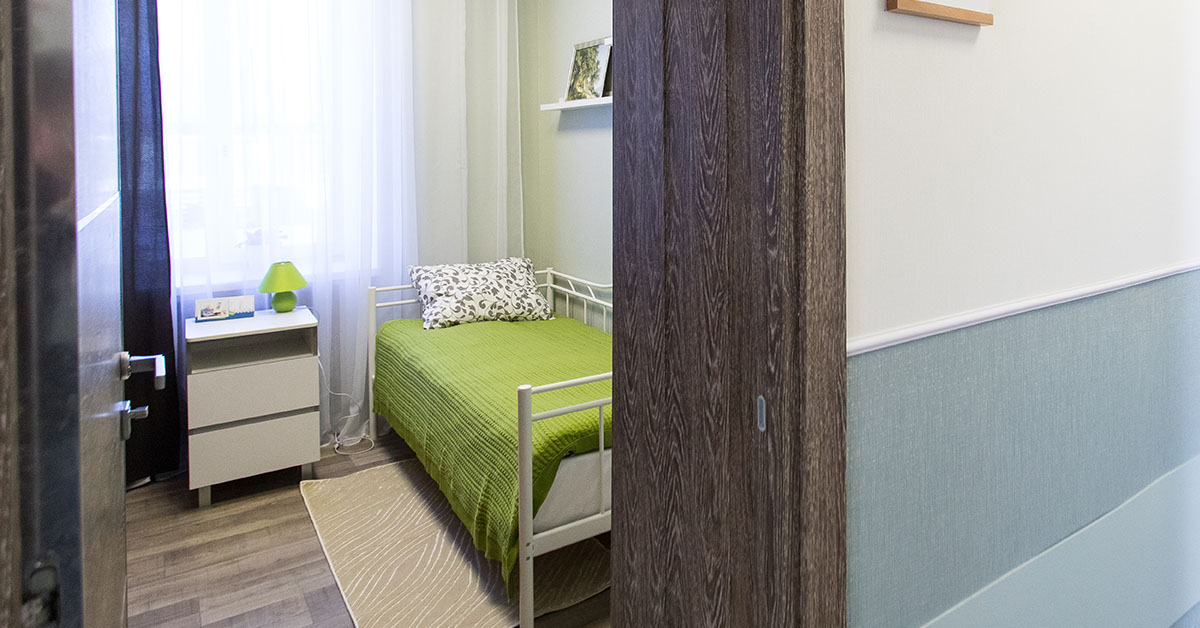 Why is it important to select assisted living facility floor plans that perfectly meet my needs?
It's no secret that getting older carries its own unique set of challenges, especially as it pertains to your home layout. Every aspect of your living space can affect your quality of life. From your mood, to your health, to your overall enjoyment of each day, where you live plays an important role.
Over time, you or your loved ones may decide that relocating to an assisted living facility will improve your quality of life. Even in a nursing home or retirement community setting, available amenities, assisted living facility layouts, and senior living floor plans should be extremely vital to your final decision.
Learn more about the importance of selecting the ideal nursing home floor plan right here at nursing home reviews.
Looking for the ideal nursing home layout?
Start your search for the perfect floor plan today.
REGISTER HERE
What should I consider before deciding on an assisted living facility layout?
As you prepare to make a decision about where you'll be living well into your golden years, there are a few key factors about yourself that may affect your current and future quality of life. For this reason, it is important to to consider the following: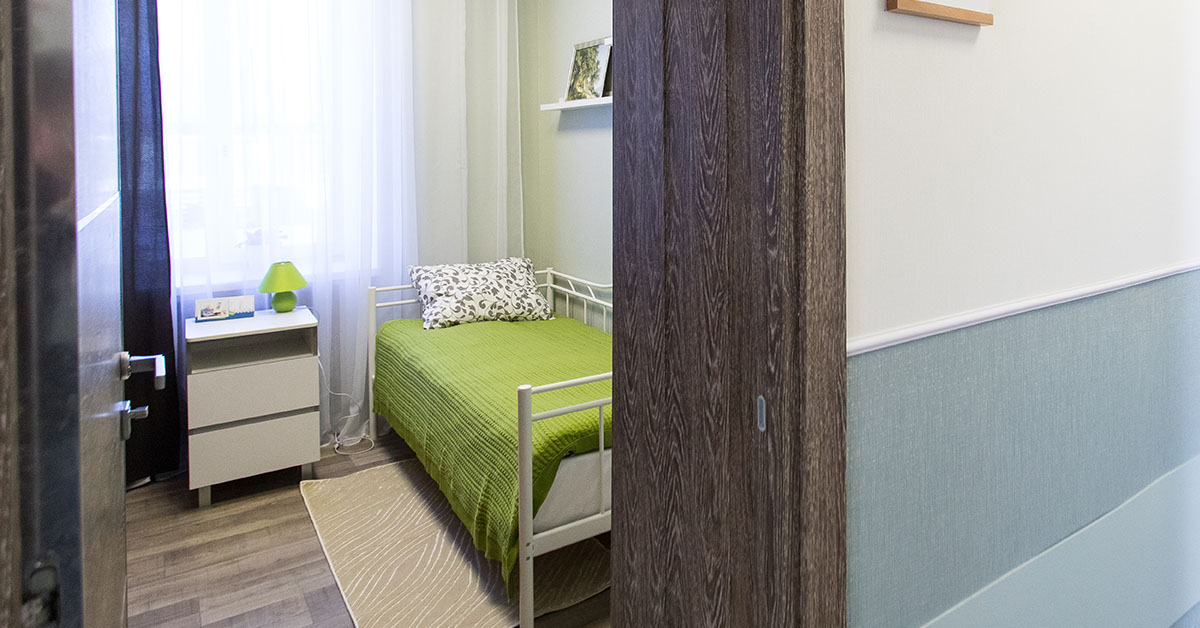 Your Current Lifestyle
Your current lifestyle can and should be a major factor in deciding on your ideal retirement community. For example, if you enjoy being out and about, meeting new people and seeing new places, then perhaps you will require less space than someone who prefers to stay at home.
If you enjoy more quiet pleasures, like curling up with a good book, watching a great movie, or having friends over for coffee, you may benefit from a little extra space. This way, you'll have more room for company and more space to relax in.
Your Personal Design Preferences
What are your personal tastes like as it pertains to home décor? Do you prefer a more classic or modern look? If you are a person who enjoys having a lot of art or knick-knacks in your home, it may be important to you that you have enough space to display them.
On the other hand, if you like to spend time gardening or caring for plants, perhaps you'd be willing to sacrifice a little interior space for a larger outdoor balcony or terrace area. All of these factors may affect how you wish to design and decorate your home.
Your Privacy
Another important thing to consider when researching nursing home floor plans is how much privacy you will require. For example, if you live with someone else or you intend to have a lot of visitors at your new place, you may wish to choose a floor plan with separate bedrooms and living areas that are positioned farther away from private quarters and restrooms.
Your Potential Future Needs
When selecting assisted living floor plans, few people take the time to think about the future. As we age, it is not uncommon for our needs to change. For this reason, it is important to consider your potential future healthcare needs.
For example, is it possible that you may experience increased mobility challenges? If so, consider floor plans with strategically located restrooms and kitchens that allow entry and exit from a variety of angles.
Find your perfect home.
Check ratings and violations.
REGISTER HERE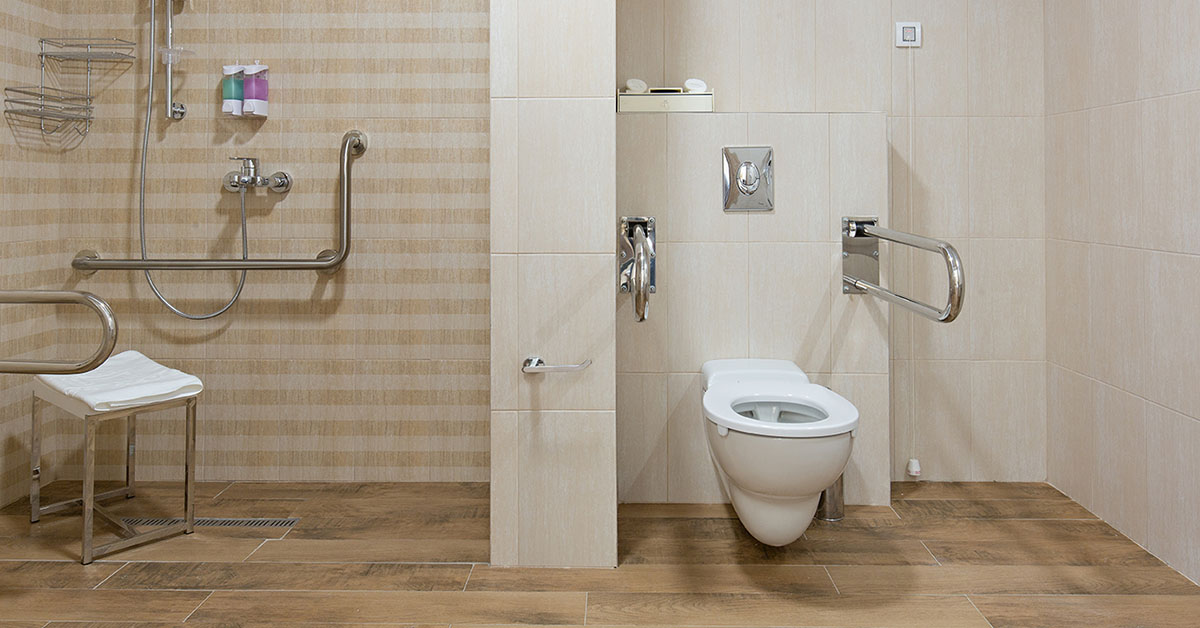 What apartment features are especially important when selecting an assisted living floor plan?
Selecting a senior apartment floor plan that has everything you want and need may seem like an impossible task. However, the process typically becomes a lot easier once you know what to look for.
Before deciding on your next move, consider the availability of the following features and amenities, and try to find an apartment that meets most or all of the criteria.
A Single-Level Design
Climbing and descending stairs can become quite difficult as you age, not to mention dangerous. To combat this issue, you should typically opt for a home that is designed with everything you need on just one floor. If a multi-floor abode is absolutely necessary, perhaps an elevator or lift chair is a good investment.
Wheelchair Access
Mobility issues continue to be one of the most common factors to consider as a person ages. For this treason, you should try to select a senior living floor plan that is built with an abundance of wheelchair access in mind. 
Showers without curbs, walk-in tubs, pull-out and pull-down shelving, multi-level counters, twist-free faucets, level door handles, and remote control blinds and windows are all great solutions to problems with dexterity and mobility. 
In addition, ensure that your new home provides transitional spaces that are wide enough to accommodate wheelchair movement. Usually, this means hallways and doorways that are at least 40 inches wide and unobstructed, and open spaces that are at least 60 inches by 60 inches to allow for proper turnaround.
Slip Resistance
Disastrous falls continue to be a major concern for seniors. For this reason, homes outfitted with slip-resistant surfaces and grab bars near the shower, toilet, and anywhere else spills are likely, are essential.
An Open Floor Plan
An open floor plan is usually defined as an apartment that combines the kitchen, dining, and living areas without too much wall in-between. These types of plans generally make navigating your home easier, eliminating twisting halls and providing more room to maneuver.
Furthermore, open floor plans allow for better lines of sight, rather than relying on hearing and other fine-tuned senses in order to monitor your environment.
Bright, Functional Lighting
Bright, accommodating light is one factor whose importance is often underestimated as we age. Mood lighting may seem appealing to a younger person, but for a senior, it can be straight up torturous.
As we age, it is always better to select a home that offers excellent natural light and diligent task lighting, ensuring that bright light is available no matter what a person is doing or when they decide to do it.
Plenty of Storage Space
Never underestimate the value of great storage space. After all, you've spent your entire life collecting your possessions, many of which serve as a reminder of great times with friends, family, and loved ones. Don't you want a place that can store it all safely?
When looking at assisted living facility floor plans, try opting for layouts that include sufficient storage area, whether they be closets, cabinets, or extra rooms.
How do I choose the best assisted living facility for me?
Quality of life is one of if not the most important factors to consider as we age. At Nursing Home Reviews, we can help you and your loved ones begin your journey to finding the ideal assisted living facility for you.
Sign up for an account today to get access to thousands of reviews, ratings, and violation notifications for nursing homes in your area, and even start compiling a list of your favorite options today. We look forward to assisting you with your next major chapter!