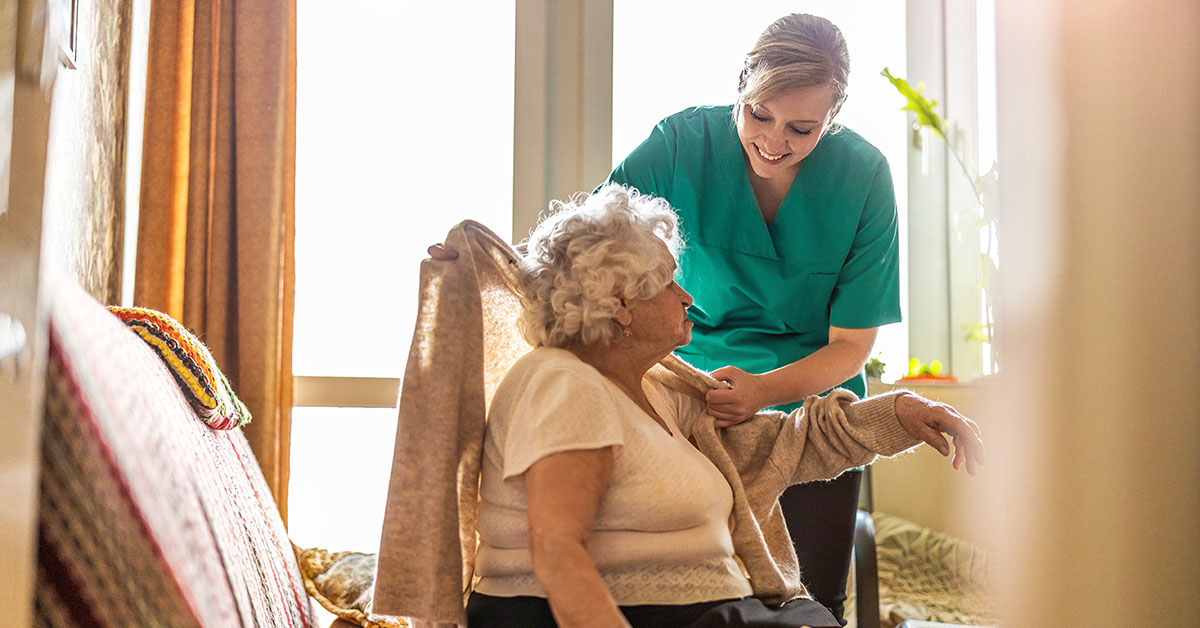 Nursing Homes, Assisted Living Facilities, Retirement Communities…What's the difference?
While many people use these terms interchangeably, the reality is that nursing homes, assisted living facilities, and retirement communities are not all the same thing.
While each option typically comes into consideration once support from family, friends, and local community programs ceases to be enough, each option is slightly different in the way they provide long-term care to those who require it.
For example, some locations offer only housing and housekeeping, while others include medical and custodial care. Many programs also offer specialized programs for those suffering from specific diseases or conditions, like Alzheimer's or depression.
At Nursing Home Reviews, our goal is to help you and your loved ones better understand your long-term care options. Read on to learn more about the subtle differences between these facilities courtesy of Nursing Home Reviews.
What is a nursing home?
Also known as a skilled nursing facility, nursing homes are staffed by trained medical professionals who offer specialized 24-hour care to those who are unable to live independently due to disability or disease.
In addition, nursing homes typically employ staff who are experienced in the custodial needs of residents, including daily activities such as bathing, eating, and dressing. Injury and disability rehabilitation services are also available, including physical, occupational, and speech therapy.
What is an assisted living facility?
Assisted living facilities are an excellent alternative form of care for those who need assistance with their daily needs, but do not necessarily require 24-hour medical care. In these types of organizations, room, board, case management, and skilled nursing services are provided by outside agencies.
In an assisted living facility, residents usually live in their own apartments or rooms while sharing common areas, much like a modern-day housing complex. The exact services one may receive in an assisted living facility can vary from state-to-state, and these programs usually accept Medicaid and Social Security Income (SSI) as forms of payment.
What is a retirement community?
Retirement communities are often subdivided into different levels of service, including continuing care retirement communities (CCRCs) and life care communities. Most of the time, these communities offer independent housing, assisted living services, and skilled nursing care all on the same campus.
In a retirement community, where you live typically depends on the level of care you require. Those who have difficulty living independently will sometimes permanently relocate to the assisted living facility on campus, or receive at-home care in their very own unit.
In many retirement communities, healthcare services, recreational programs, social programs, field trips, shopping excursions, and on-premise projects are common.
What type of care do you need?
Research and compare multiple options in your area today.
REGISTER HERE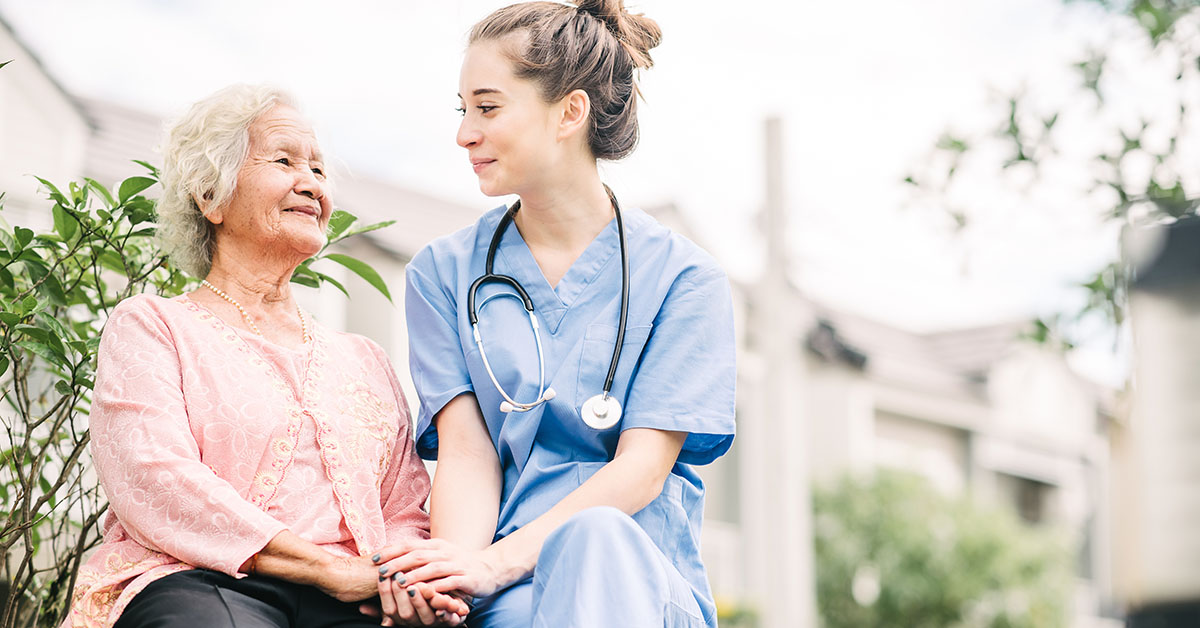 How can you determine the right level of long-term care for you or your loved one?
Understanding the fundamental differences between types of nursing homes, assisted living facilities, and retirement communities is one thing; it's another thing entirely to know which long-term care option is best for you or your loved one.
Every senior is different, and as such, the housing choice that is right for one person may not be right for another. The key is to match your ultimate housing decision with your level of need, your desired lifestyle, and your financial situation.
The following are several long-term care options that you may wish to consider depending on these factors:
Aging in Place
Staying exactly where you are as you enter into your golden years has numerous advantages, including enhanced comfortability and familiarity with your neighbors and community. 
If you still need some help with medical needs or daily activities, there are many home care services or updates you can make to your home that can help make your life easier and safer. However, it is still important to thoroughly consider the feasibility of this option. If you require intense, frequent care, a dedicated facility may be a better choice. 
Aging in place may prove to be a good option if:
You have access to a reliable network of accommodating and understanding loved ones

Transportation is easily accessible and goes beyond driving yourself

You live in a safe and comfortable neighborhood

You are willing to modify your home to accommodate changing needs

Your home and yard can be easily maintained

You do not require a high-level of frequent, intensive medical care
Independent Living (Retirement Community)
Relocating to a community that still offers a great deal of privacy and independence but also has multiple options for care and social interaction, can also be a great choice. In these types of communities, housing accommodations can vary widely. Often, they may take the form of everything from apartments to freestanding homes.
In an independent living scenario, residents will often have access to a number of services, amenities, activities, and programs. Keep in mind that retirement communities do not typically offer professionally trained medical or skilled nursing staff on-site.
An independent living situation may be ideal for you if:
You require only minor assistance with daily living

You'd prefer to live in a home that does not require a lot of maintenance or upkeep on your part

You like the idea of heavily socializing with peers and participating in multiple diverse activities

You are financially stable and have limited budget concerns regarding your long-term care
An Assisted Living Facility
As stated, assisted living facilities are residential options designed for those who often require frequent assistance with daily activities, such as cooking, cleaning, hygiene, and home maintenance, but do not require intensive medical care.
Assisted living facilities offer enhanced safety and convenience as well as access to 24-hour custodial assistance. The ideal assisted living facility will prioritize your independence and freedom while still fully accommodating your daily needs to the fullest possible extent.
An assisted living facility may be a great option if:
You require frequent personal care services that are not feasible for an aging in place or independent living scenario

You do not require full-time medical care, but may require assistance with daily activities

You value your privacy but still wish to have full-time access to assistance
Nursing Homes
Nursing homes typically provide the most comprehensive level of long-term care when it comes to both medical and custodial needs. In a nursing home, a licensed physician will supervise each patient's treatment, while a nurse or other medical professional is always present on site.
Those who become residents of a nursing home are not always there for the long-term. In some cases, seniors will relocate to a nursing home just long enough to recover from injury or illness before being sent home. However, there are also many full-time residents who require round-the-clock care as well.
You may choose to move into a nursing home if:
Both your medical and personal needs have become virtually impossible for you or your loved ones to handle alone or in a more independent facility.

You temporarily require a high level of care as a result of injury or illness

You require full-time care as a result of Alzheimer's or dementia
Ready to find your perfect home?
Compare ratings, violations, and more right here at Nursing Home Reviews.
REGISTER HERE
Choosing the best senior housing option for you is not a decision that should be made quickly. You and your loved ones should take the time to carefully assess your situation and work together to determine which long-term care facility is truly best for you.
At Nursing Home Reviews, you can begin researching and comparing ratings and reviews from thousands of nursing homes, assisted living facilities, and retirement communities in your area today simply by signing up for an account. We look forward to assisting you!