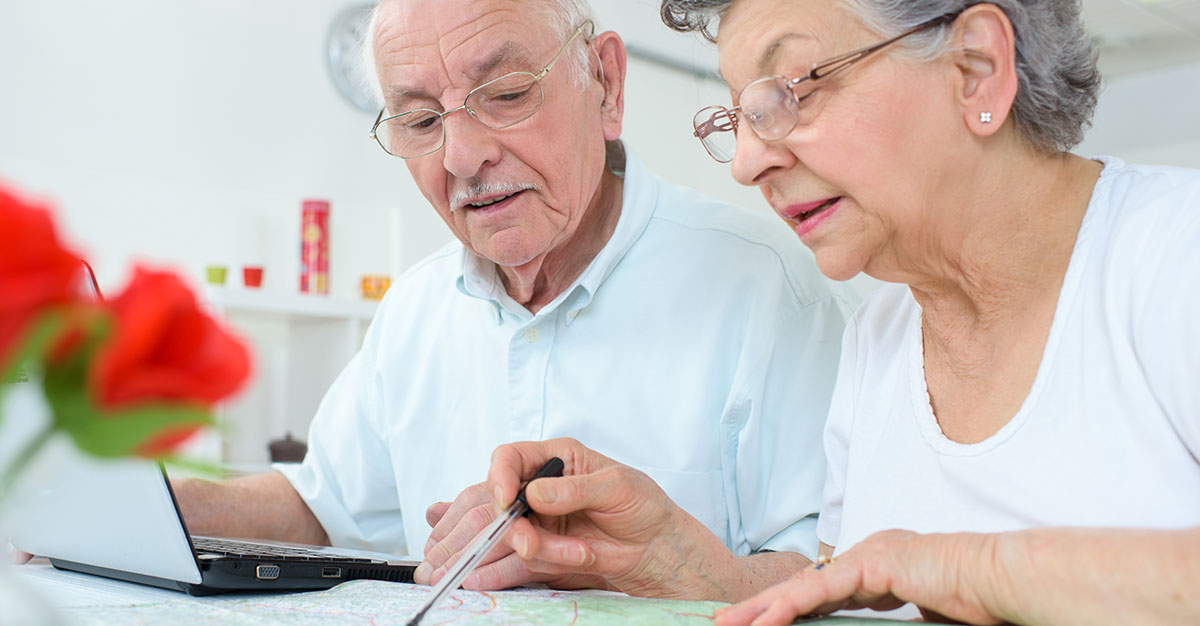 When it comes to growing older, where you live is just as important as how you live.
When they finally reach retirement age, most seniors are ready to sit back, relax, and enjoy the golden years. However, exactly where you decide to call home during this exciting time can make a real difference in your quality of life as you age.
In America, there are many different things to consider when it comes to aging. Typically, these considerations can vary from state to state, and often include things like weather and climate, access to high-quality nursing homes, assisted living facilities, and retirement communities, general access to proper healthcare, access to high-quality health insurance, and even the public's general attitude toward the older population.
Courtesy of Nursing Home Reviews, we're taking a deeper dive into some of the best and worst states for senior living.
Looking for a place to call home?
You can compare nursing homes from all across the nation today.
REGISTER HERE
What are some of the best states for senior living?
When it comes to the best states for the elderly, there are several factors to consider.  Usually, this includes the state's level of senior friendliness, in terms of both public opinion and access to high-quality healthcare.
Other factors, like general climate, senior life expectancy, senior poverty rates, and senior median income should also be considered. According to a number of great sources, the following are a few of the best states for members of the older population to live and grow in retirement:
Maryland
Although Maryland is a northern state with challenging weather at times, the state brings a lot to the table in terms of healthcare access and general median income. In fact, Maryland has the second-highest median income among individuals aged 65 and older.
The Free State is also tied for the ninth-lowest poverty rate among retired individuals, and has the highest average annual retirement income for those over the age of 60. When it comes to healthcare access, the Old Line State also shines, boasting the second-highest number of active physicians per 100,000 people.
Hawaii
A surprising entry on our list, given the state's reputation for extremely high cost-of-living expenses, Hawaii is virtually unmatched when it comes to climate and culture. In addition, no state ranks higher when it comes to general healthiness.
People aged 65 or older in the state have an average life expectancy of 86.5 years, longer than any other state in the union, and more than two years longer than the national average. If you are intrigued by the idea of living in a community made up of similarly aged people, Hawaii is also a great choice, as The Aloha State offers the seventh-highest population of individuals aged 65 and older.
Though you may be intimidated by the state's high income tax and high cost of goods and services, it's important to note that Hawaii also has the highest median income for 65 and over households and the fourth-lowest senior poverty rate.
Oklahoma
For those interested in living an incredibly affordable lifestyle, Oklahoma can be a great option. The Sooner State provides relatively low tax rates and the cost-of-living consistently ranks among the lowest in the nation for any state.
As far as medical expenses go, Oklahoma offers some of the most affordable healthcare services, treatments, and senior housing systems in the U.S., with low overall costs for nursing care, assisted and independent living needs, adult daycare, and in-home care.
Oklahoma does leave a lot to be desired in terms of infrastructure and median income, but it's extreme degree of cost-friendliness is enough to earn it a spot on our list.
Florida
Florida has a serious reputation for retiree migration, and this is for a variety of reasons. Firstly, Florida's warm and inviting climate makes it one of the most sought-after destinations for older individuals who no longer want to deal with the harshness of a northern climate.
The Sunshine State is also known as one of the most fun, exciting, and sociable places in America for retirees, featuring over 1,000 golf courses, parks, and beaches. That said, Florida has a lot more to offer than just fun in the sun.
Due to its incredibly high 65 and over population, which ranks as the second-highest in the country, Florida also boasts top-notch access to healthcare, with low costs for senior living and a number of tax breaks specifically designed for the older population.
Virginia
For those looking to get the best of both worlds in retirement, you can't do much better than Virginia. The state's climate is fair and mild throughout most of the year, but those who like a bit of chilliness in the winter won't be disappointed either.
That said, the main reason Virginia earns such high marks for senior living boils down to The Old Dominion State's strong economy and incredible levels of quality for senior healthcare. Virginia is home to multiple nationally ranked hospitals and offers access to a plethora of Medicare-registered doctors. In addition, it also ranks as one of the top states in the union for access to senior living and home healthcare options.
While the senior population in Virginia is by no means crowded, there are still plenty of ways to socialize with peers. Looking at the numbers, there are about 73 social organizations, including bowling centers, golf clubs, fitness centers, sports organizations, and religious organizations, for every 100,000 senior residents. That's over 15 points higher than the national average of 58 social organizations for every 100,000 seniors.
Research and compare nursing homes today.
No matter where you want to live, Nursing Home Reviews can help you find great options.
REGISTER HERE
What are some of the worst states for senior living?
Unfortunately, not every region of the United States is a great place to grow old. Looking at the other side of the coin, we're also listing some of the worst states in the country to be a senior. Usually, these states are afflicted with high healthcare costs, a lack of access to high-quality healthcare providers, and challenging logistics.
Other issues, like a high degree of financial struggles and low life expectancy often play a role in low-ranking states as well. Using a variety of sources and based on a number of factors, here are some of the worst states for older individuals to call home:
Arkansas
Arkansas scores quite low on our list for a number of unfortunate reasons. Primarily, access to healthcare and daily living resources for seniors is mediocre at best, especially if you don't live in one of the state's few major urban areas. In addition, Arkansas is tied for the sixth-lowest senior life expectancy in the country, while also being tied 11th-highest for senior poverty. 
Transportation needs can also be a challenge for the older population, particularly as declining health, hearing, and eyesight become more problematic, forcing older Americans to give up their ability to drive a car. Public transportation infrastructure in Arkansas is extremely limited, with less than 0.5 percent of workers in the state using public transportation to get to their job.
Mississippi
Like many of its fellow deep south states, Mississippi ranks as one of the worst states in the union for life expectancy, poverty rate, and median income. Unfortunately, Mississippi is also one of very few states where more than one in four seniors do not have access to a personal health care provider or primary doctor.
Mississippi is also lacking in the recreation and leisure department, with very few social organizations, safe and friendly parks, or beaches. The so-called "Hospitality State" is also known to carry a higher-than-average crime rate, making it a less-than-safe place to lay down your retirement roots.
New Mexico
As unique and breathtaking as the state of New Mexico can be, it does have quite a long way to go before it can be considered a good landing spot for recently retired seniors. Though the state offers more than enough dry and sunny days, the heat can sometimes border on unbearable.
In addition, New Mexico is also saddled with the highest poverty rate among individuals aged 65 and older, and this likely contributes to The Land of Enchantment's poor access to senior  healthcare needs, like assisted living facilities, nursing homes, and Medicare-approved healthcare providers.
New Mexico also carries a high crime rate and a lower than average life expectancy from birth.
New York
New York may be the be-all, end-all for younger people who are still looking to make their mark on the world, but the older you are, the tougher it is to make ends meet in The Empire State. Despite being one of the cultural and financial hubs of the world, New York is not a great option for living on a tight retirement budget.
Most notably, this is due to New York state's huge tax burdens on both property and income, as well as one of the highest costs-of-living in the nation. In relation, healthcare costs, like high-quality hospitals, nursing homes, assisted living facilities, at-home healthcare, and adult daycare can really break the bank. Perhaps for these reasons, New York is currently tied for the fourth-highest senior poverty rate in the U.S.A.
For those looking to flee the harshness of the cold winter climate, New York is not a great option either. On average, the state has the seventh-highest snowfall rate per year, and the 14th-lowest annual temperatures.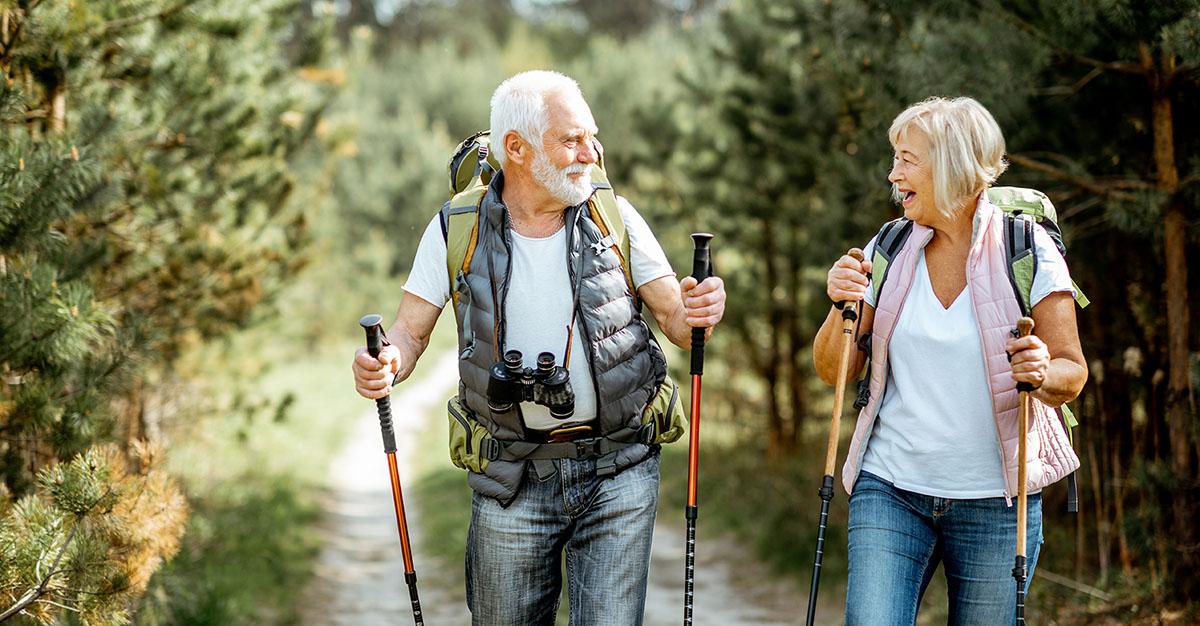 How can I decide which state is best for my retirement plans?
Ultimately, you have a lot to consider when deciding where you want to settle down in retirement. Of course, it's only natural to want to be close to friends and family, but sometimes, there's no harm in making an informed decision about you and your healthcare needs.
At Nursing Home Reviews, our goal is to help seniors find the ideal nursing home, assisted living facility, or retirement community for them. Sign up for an account today to start comparing ratings, reviews, and violations, and to begin compiling a list of your favorites today!