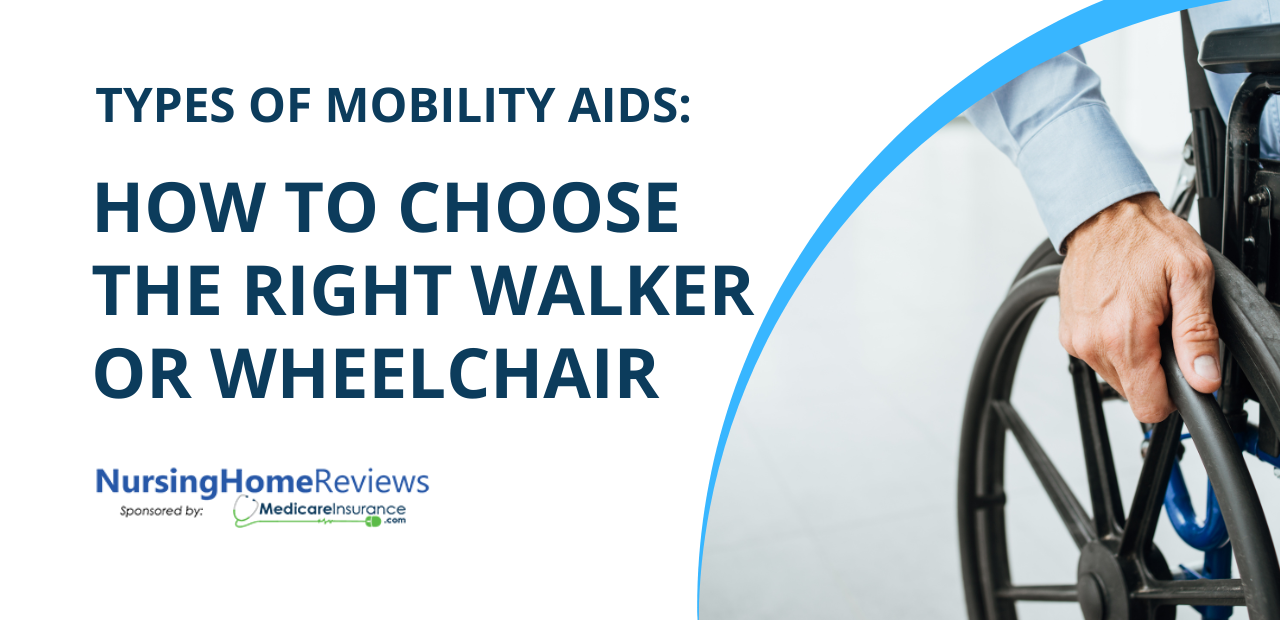 How do I choose the right mobility aid?
As we grow older, many of us begin to have a much more difficult time with basic mobility. Unfortunately, this is just a simple fact of life. When we age, our bodies tend to develop joint problems and lose muscle mass, making it difficult for many older individuals to walk, bend, and stand.
While many preventative measures, such as proper diet and exercise, can help stave off senior mobility issues, it is still likely that you will face some decrease in your ability to stay agile as you enter your golden years.
Luckily, there are a wide variety of senior mobility aids available that can help you move around freely even as you start to get older. Courtesy of Nursing Home Reviews, let's take a look at all of these mobility options.
The Many Types of Mobility Aids for Seniors
Less than 50 years ago, seniors had very little variety as far as a choice in mobility aids is concerned. However, these days, there exist so many great examples of devices and tools that all have one common goal in mind: helping older individuals get around.
Check out the many types of mobility aids that are currently available, and feel free to use the information provided to make an informed decision about which mobility device may work best for you.
Canes and Walkers
The most basic form of mobility aids are walking assistance tools like canes and walkers. These devices can be a great option if you have some trouble moving, but are still confident in your body's ability to stay upright and at least somewhat support itself. There are many subcategories of walking assistance tools under this umbrella, including:
Standard Canes – Simple walking-stick tools that help to provide additional balance and relieve joint pressure.

Quad Canes – Similar to a standard cane, a quad cane offers for "feet" that are designed to provide greater stability for seniors with light-to-moderate walking difficulty.

Walkers – The standard walker does not have wheels and is simply aimed at providing a high level of stability while spreading out muscle activity

Wheeled Walkers – The same as a standard walker, these devices also offer fantastic stability, but they also include wheels that can help make the device easier to move.

Rollators – Rollators are a newer type of wheeled walker that also include hand brakes and built-in seats. Currently, they are the most popular walking assistance tool for seniors.
Crutches
Crutches are a long-standing standard in the world of mobility aids. These devices are designed to transfer weight from the legs to the upper body and can be used singularly or in pairs. Typically, crutches are the go-to-choice for seniors who also have weak grip strength.
There currently exist many different variations of crutches, including the common axillary crutch, the Lofstrand (forearm cuff) crutch, and the platform crutch.
Wheelchairs
When a senior's mobility issues become too difficult or dangerous to manage while standing, a wheelchair may become necessary. Non-powered wheelchairs require a decent degree of upper-body strength to maneuver on one's own, but they can also be pushed by a companion or health aide when needed.
Seniors may also opt for a powered wheelchair, which are more expensive, but offer greater autonomy and are usually much better for maneuvering around indoor spaces.
Electric Scooters
Electric scooters have become a popular mobility option for seniors in recent years. As the name suggests, these devices are electrically powered, allowing those with limited strength or full-limb disability to move about on their own.
In addition, electric scooters often have the ability to cover a wider range of terrain than most wheelchairs. The downside, however, is that they are often difficult to maneuver in tighter spaces.
Guide Dogs
Guide dogs are highly-specialized and professionally trained service animals that are used to escort people who are blind or visually impaired. A guide dog has the miraculous ability to help their owner navigate obstacles, including motor and foot traffic.
In many cases, guide dogs can also be relied on to assist those with neurological, psychological, or social issues. In many countries, guide dogs are also granted special access to areas where animals are not traditionally allowed.
Home or Office Modifications
There also exist many safety modifications that can be installed directly into a living area or work space. These devices often help seniors and diabled individuals navigate within a building where there are changes in surface heights. Common home or office safety modifications include:
Ramps

Stair lifts

Handrails

Elevators

Chair lifts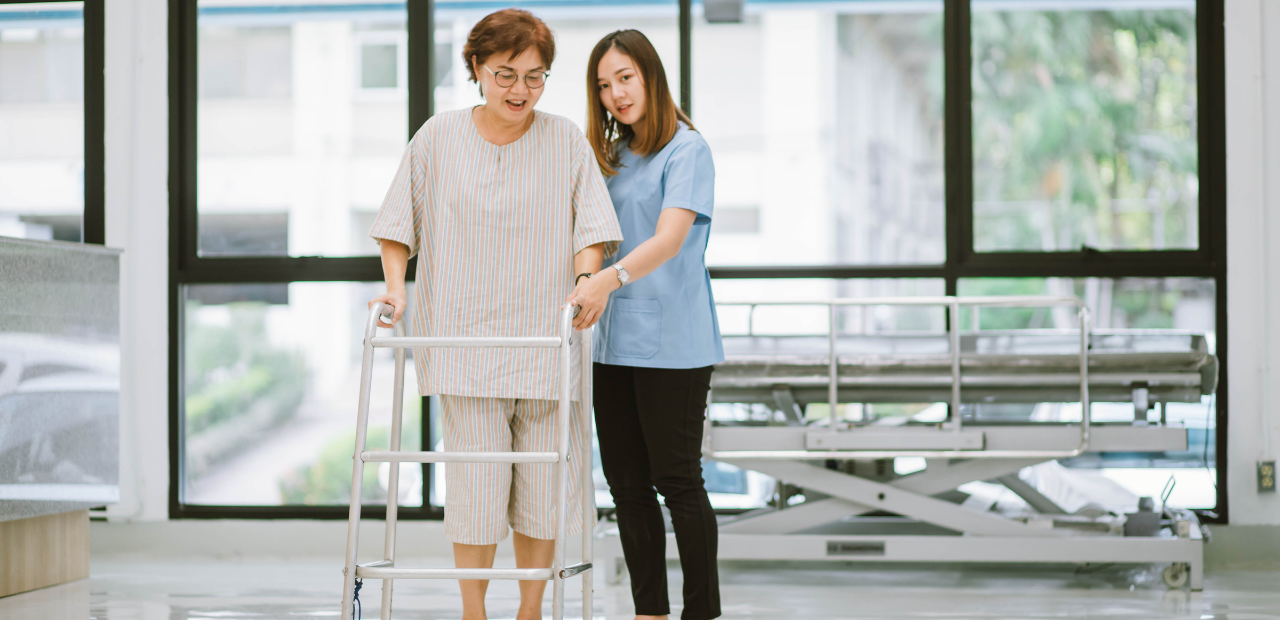 Who can benefit from mobility aids?
The beauty of modern mobility aid devices is that anyone with a mobility issue, whether it be temporary or long-term, can benefit from them. The exact type of mobility aid a person requires can depend on a variety of factors, including lifestyle, disability type, and safety.
Generally, individuals with the following conditions are the most likely to benefit from mobility aids:
Arthritis

Cerebral Palsy

Developmental Disabilities

Diabetes

Gout

Broken Bones and Fractures

Heart or Lung Problems

Obesity

Spina Bifida

Sprain, Strains, and Tears

Brain Injury or Stroke

Visual Impairment or Blindness
Find your perfect home.
Check ratings and violations.
REGISTER HERE
If you or a loved one is currently struggling with mobility, rest assured that there are a number of great options available that can help to alleviate this issue. At Nursing Home Reviews, we care about the needs of seniors and their caretakers, and that's why we've compiled a great resource database of ratings, reviews, and violations for thousands of local nursing homes, assisted living facilities, and retirement communities. You can sign up for an account today to check out everything our site has to offer!