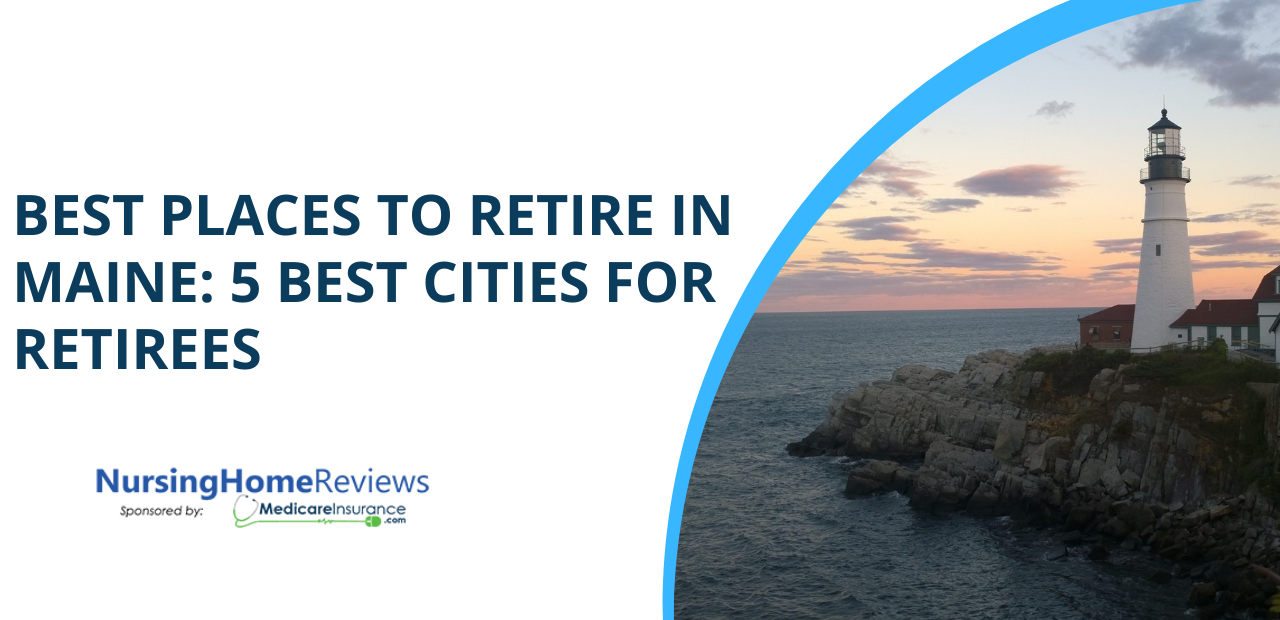 Is the Northeast Calling to you? 
Do you dream of life along the Atlantic? With its scenic coastline, gorgeous vistas, and colorful fall foliage, there's definitely something romantic about the Pine Tree State, which is why so many people choose to retire to Maine. The other perks are pretty nice as well: compared to other coastal states, the cost of living is much more affordable. Just think of all the lobster you can get with the money you've saved!
Of course, you can't just pull up stakes and go to Maine without knowing where to settle down! Here are five of the best places to live in Maine for retirees, in no particular order.
5. Belfast
Sitting on scenic Penobscot Bay, Belfast is a small city with a lot of rural charm. If you like shopping locally, you'll love the abundance of farmers' markets and co-ops, as well as an eclectic collection of local bars and eateries. Top-notch medical facilities and abundant recreation opportunities also give this city a top spot on many lists. With plenty of retirement communities to choose from, Belfast is one of the best cities to retire to in Maine.
4. Kennebunk
A close rival to Belfast in the retirement rankings, the seaside community of Kennebunk has one of the largest senior communities in the state.  Kennebunk is the sleeper sibling to the more popular vacation destination of Kennebunkport, located just a short drive away. That doesn't mean Kennebunk is anything to sneeze at, though. With gorgeous nature preserves and all the fun of coastal living, Kennebunk is one of the best cities to retire to.
3. Augusta
Prefer things to be a bit more lively? Maine's capital is much more densely populated than Belfast and Kennebunk at approximately 18,000, but nowhere close to big city levels of traffic. Yet you'll still enjoy the benefits of capital living with ready access to the Kennebec River, a lively theater scene, and plenty of things to do. Fans of baseball can root for the Greenjackets: Augusta's local minor league team.
2. Brunswick
Located in the Portland Metropolitan Area, Brunswick has the largest population on this list at approximately 21,000. Home to Bowdoin College, this idyllic college town is best known as being the home of famous abolitionist Harriet Beecher Stowe, author of Uncle Tom's Cabin. Today, you can enjoy classic New England scenery along with the art and culture of college life, with easy access to the state's urban center.
1. Waterville
If you love the idea of living in a college town, why not one with two colleges? Located just up river from Augusta, Waterville is home to both Colby College and Thomas College, two prestigious institutions with a long history in the area. The Colby Mules are participants in NCAA Division III, attracting a lot of collegiate athletics to the town. One thing not to miss is the Chase Regatta: an annual rowing competition between Colby, Bowdoin, and Bates College. While this historic competition takes place across the state, the Kennebec River is a frequent venue for this thrilling competition.
Find your perfect home.
Check ratings and violations.
REGISTER HERE
Wherever you choose to settle down in Maine, we can help. With our detailed listings of assisted living facilities and nursing homes, you can find quality care no matter where you go. Enter your zip code to begin exploring reviews and ratings for long-term care facilities today.