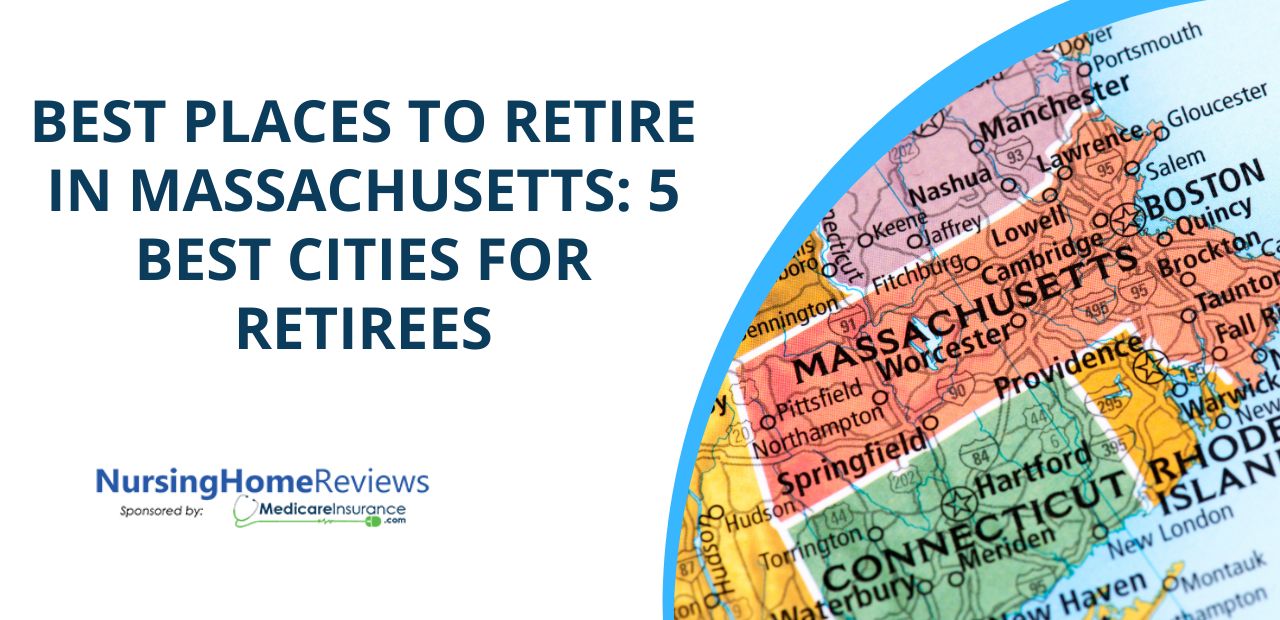 Looking for the Best Places to Retire in Massachusetts?
There are few areas in our country that can match the splendor and beauty of the Northeast. Many come close, but ultimately fall just a little short. For instance, many seniors flock to the lovely state of Connecticut when it comes time to decide where to spend their golden years. Another one of the best places to retire in the Northeast?
The lovely state of Massachusetts!
Now, there are some who wouldn't even think of retiring to Massachusetts. The winters can be cold, and the cost of living is high compared to some other states often considered by retirees. However, if you look at these attributes and automatically toss Massachusetts out of the running for states to retire as a result, we urge you to reconsider! Massachusetts is full of natural beauty, fun activities, and vibrant culture, not to mention rich history.
If you're looking for the best places to retire in Massachusetts, we're here to help. We've compiled a list of five of the best places to live in Massachusetts for retirees using our own specific criteria:
Available activities for seniors

Cost of living and tax burden

Senior-centric population

Availability of quality health care
Now, without further ado, we present to you our list of the 5 best places to retire in Massachusetts!
5: Worcester
A quaint little community on the outskirts of Boston, Worcester lands at number five on our list of the best places to retire in Massachusetts. Senior citizens make up around 14 percent of Worcester's population, so you know there's plenty to do around the area with accessibility and senior-friendliness in mind.
Those of you who like to make fitness a priority in your golden years will find plenty of opportunities to walk, bike, or jog amidst the gorgeous scenery offered by Worcester year-round. Numerous parks, hiking trails, and biking trails can be found here, as can the lovely Tower Hill Botanical Garden. If you're feeling social, the Worcester Senior Center hosts numerous events that help seniors find ways to mingle while you engage in activities that you enjoy.
Now, about that cost of living… Worcester's relatively high cost of living plays a big role in its placement on this list. While it's lower than the overall state average, with a score of 105.1, it still ranks nearly 6 points higher than the national average. Looking to buy a home here? You'll pay nearly $366,000 on average for a single family dwelling. 
Choosing to spend your retirement here could be a great opening to cast off the costs of homeownership and choose to live a life that's scaled-down, yet still independent, in a retirement community. Worcester has plenty of them, and many of them are highly-rated!
When you need expert medical care, Worcester is host to numerous hospitals and providers. There are 11 hospitals alone within easy driving distance of each other. Many of them note that they accept both Medicare and Medicaid, so you should have little issue finding great healthcare here at an affordable cost.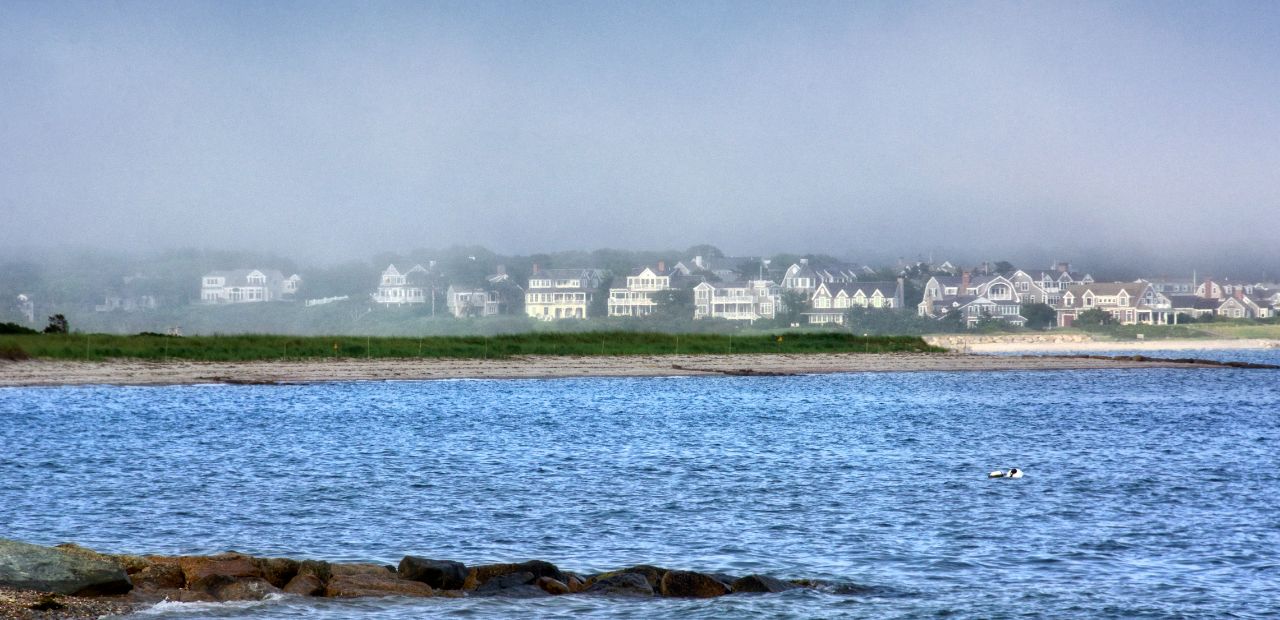 4: West Yarmouth
The Nantucket Sound area is a favorite of retirees when they're looking for the best places to retire in the United States. With its beautiful natural features, laid-back way of life, and great weather-year round, the Nantucket Sound town of West Yarmouth lands the fourth spot on our list of the best cities to retire in Massachusetts.
In West Yarmouth, retirees make up a major share of the population at 31 percent. With abundant nature trails, attractions, and activities for seniors, it's not hard to see why you'd want to retire here! If you're not one to have a car, West Yarmouth is a great choice for you. There's plenty of public transportation available, and many necessities and attractions could likely be within walking distance to your home.
Where West Yarmouth may lose a few marks, however, would be in the cost of living here. Amenities and necessities tend to be more expensive here than in many other areas of the country, and at $382,000 on average, buying a house is incredibly costly. However, the tax burden tends to be moderately low thanks to special benefits, and there are many top-rated retirement communities and living facilities for seniors that can help you maintain your lifestyle while letting go of the costs and responsibilities of owning a home.
West Yarmouth also boasts an abundance of top-tier hospitals and care providers within driving distance of the township. No matter whether you're in need of emergency care, or you're just looking to get a simple checkup, you'll be in excellent hands.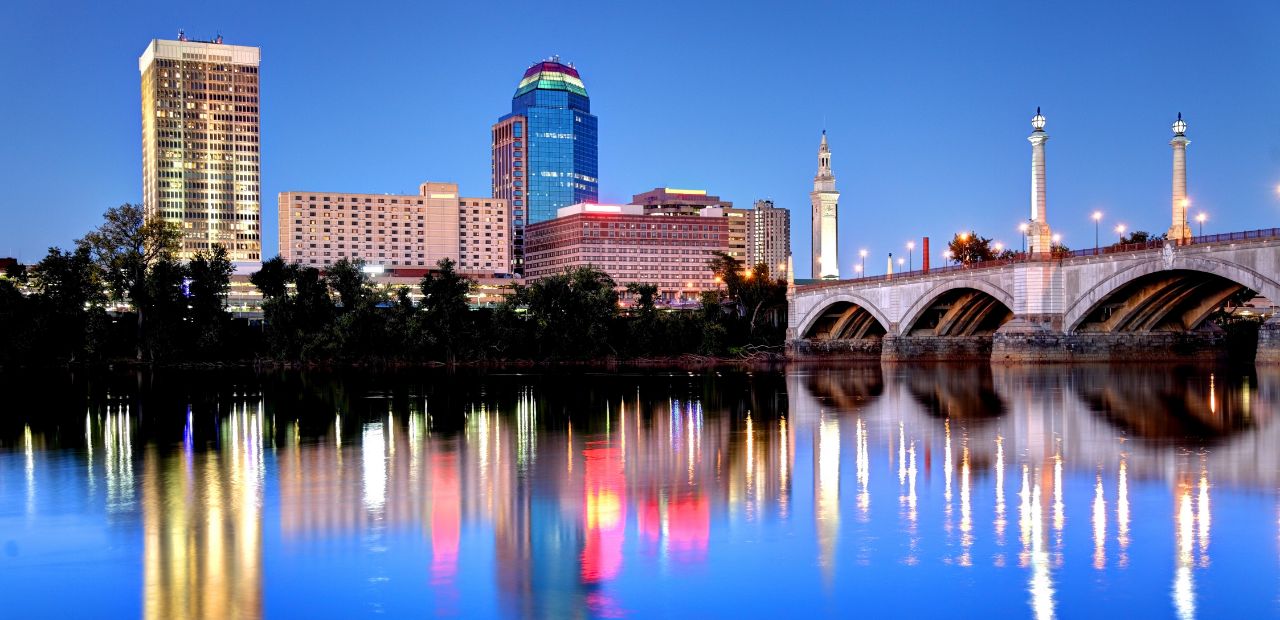 3: Springfield
The lovely city of Springfield constantly makes lists of best places to live in Massachusetts for retirees. Those same qualities have landed it at number three on our own list of the best cities to retire in Massachusetts! Although seniors only make up around 13 percent of the population of 156,000, there are still plenty of reasons for you to live out your golden years here.
If you don't want to live in a big city, but you don't want to make a total leap to rural life, this mid-sized metropolis was built for you. History buffs will get a kick out of the numerous museums in the area, such as the Naismith Memorial Basketball Hall of Fame, while the downtown area and lovely parks offer plenty of opportunities for walking and sightseeing.
In what is surely a bonus for seniors, Springfield boasts the lowest cost of living seen yet on our list. Though Springfield is more of a city than the choices above, the costs of amenities and necessities happen to be far less. It's also much more affordable to buy a single family home here, as the average cost hovers around $241,000. There are also several retirement homes and senior facilities to look into if you're looking to scale down!
Finding great healthcare isn't an issue here. In fact, abundant healthcare in Springfield is a reason alone to retire to Massachusetts. Plenty of highly-regarded medical facilities and healthcare providers can be found within driving distance of each other. Even better? Most, if not all, state that they accept Medicare and Medicaid assignment.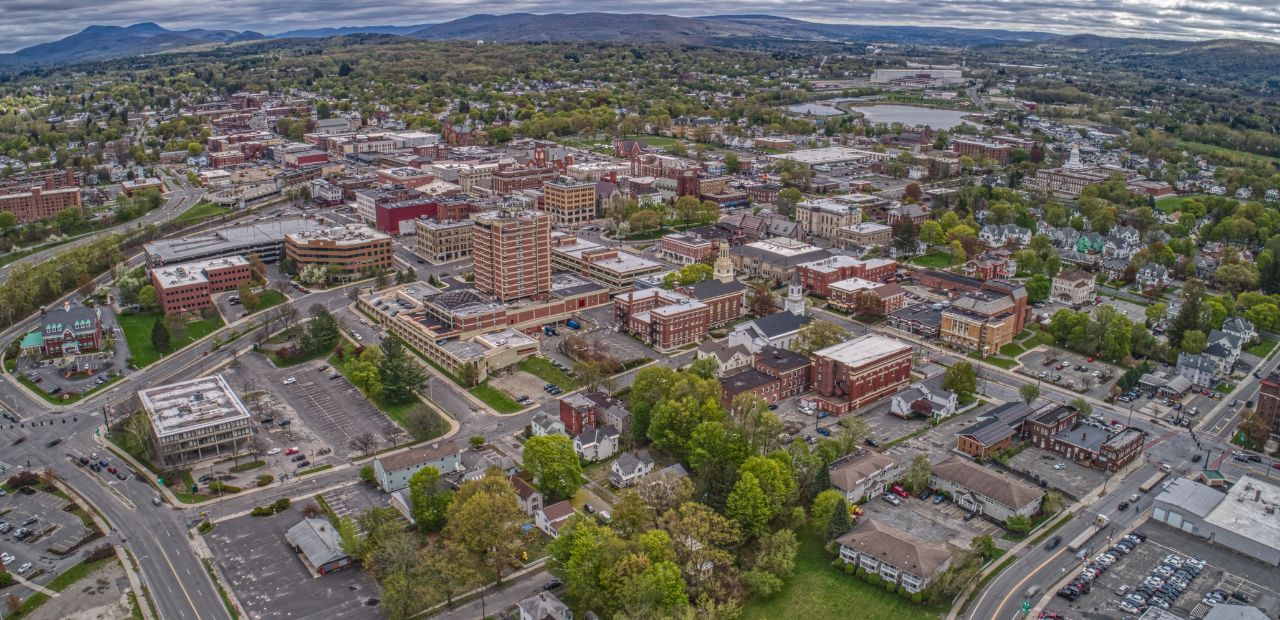 2: Pittsfield
Do you consider yourself an active senior? Enjoy having a lot of things to do and plenty of opportunities to get exercise? Pittsfield, the city in the number two spot on our list, is the place for you.
When you join the seniors who make up the 20 percent of Pittsfield's population, you'll find yourself immersed in pure nature. Here, you have the clearest view of the Taconic Mountains, and you're situated right along the Appalachian Trail, which you can walk part of at October Mountain State Park. You'll also find plenty of excellent cultural activities to enjoy in Pittsfield!
Like Springfield, the cost of living in Pittsfield is incredibly manageable. Necessities and amenities still come in slightly higher than the national average in some areas, such as utility costs, but averages are lower than overall Massachusetts state cost of living numbers across the board. Housing can be somewhat expensive, with the average cost of a house coming in around $264,000, but numerous alternatives, such as retirement communities, are more affordable. In fact, there are more than eight retirement communities alone in the Pittsfield area!
When it comes to access to healthcare, Pittsfield is one of the best places to live in Massachusetts for retirees for this reason. Pittsfield is home to a number of hospitals, healthcare providers, and healthcare facilities. While many of the facilities we found state that they accept Medicare and Medicaid assignment, be sure to check with the provider first before visiting.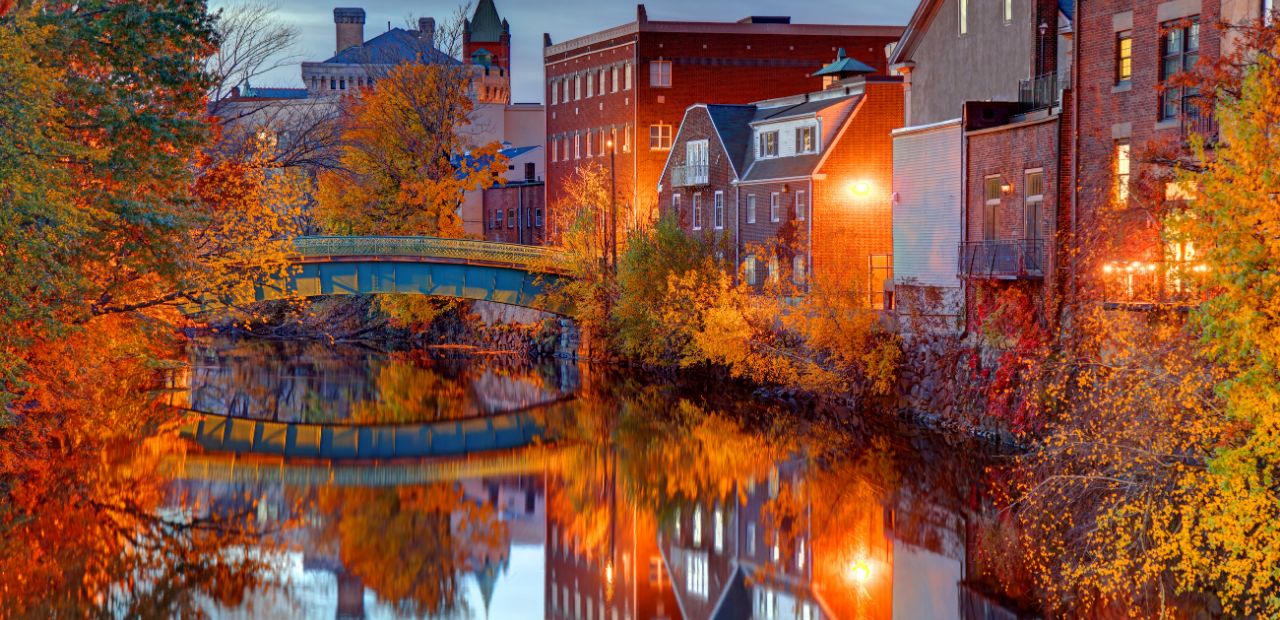 1: Chicopee
So, out of the other cities on our list, what makes Chicopee so special that it lands the number 1 spot? While it may not offer the activity or city life of some of the other spots on our list, it offers a comfortable, reasonable lifestyle. The nearly 19 percent of seniors who make up the population here would likely agree with such an assessment!
Chicopee is a suburb of Springfield, the number three seed on our list, which means you're not far from fun city activities at all. This also gives you access to numerous senior centers, which offer plenty of fun activities and opportunities to mingle with other older adults in the community. If you like to stay active, the local parks here have you covered.
Also, much like its adjacent city, the cost of living in Chicopee is fairly low, compared to the rest of the state. The average housing cost is just around $272,000, which can feel steep, but allows seniors who have stashed away a fair amount to land a nice retirement nest. You also have your choice of numerous retirement communities here if you choose to scale back.
In Chicopee, you're not only within a fair driving distance of hospitals and healthcare providers in Springfield, you also have numerous choices in the town itself. Our research shows that the healthcare providers and hospitals here are held in high regard, so finding great, affordable healthcare shouldn't be super-tough!
As Always, "Best" is Subjective
When you're looking for the best cities to retire in Massachusetts, you may find that your choices differ from ours. That's okay! "Best" is such a subjective term. Remember, we choose our best cities based on a list of our own criteria. Your criteria may be slightly different, which means the best cities on your list may not be the same.
Wherever you land in Massachusetts, we wish you the happiest of golden years! We're confident that you'll settle in a place you love, and that makes you feel welcome.
Curious about the state of nursing homes in Massachusetts?
Check ratings and violations.
REGISTER HERE