What Makes Michigan One of the Best Places to Retire in the United States?
From the great state of Idaho to beautiful Tennessee, we've worked on covering the best places to retire in the United States for some time. From north to south, east to west, there are plenty of beautiful places to retire to in our country. One state you may be overlooking in your search, however, is the lovely state of Michigan.
When you think of Michigan, you probably think of cluttered highways and overcrowded cities. It's true that Michigan boasts its fair share of bright lights and big city nights, but even those can make your golden years truly memorable. If you're more a fan of the tranquility of a quiet country town, then Michigan has just the ticket for you, too.
If you've overlooked Michigan as a potential retirement destination, this article aims to help you at least consider it! Michigan is full of lovely areas that are retiree-friendly. Below, we'll be introducing you to 5 of them. 
So, without further ado, we proudly present 5 of the best places to retire in the state of Michigan.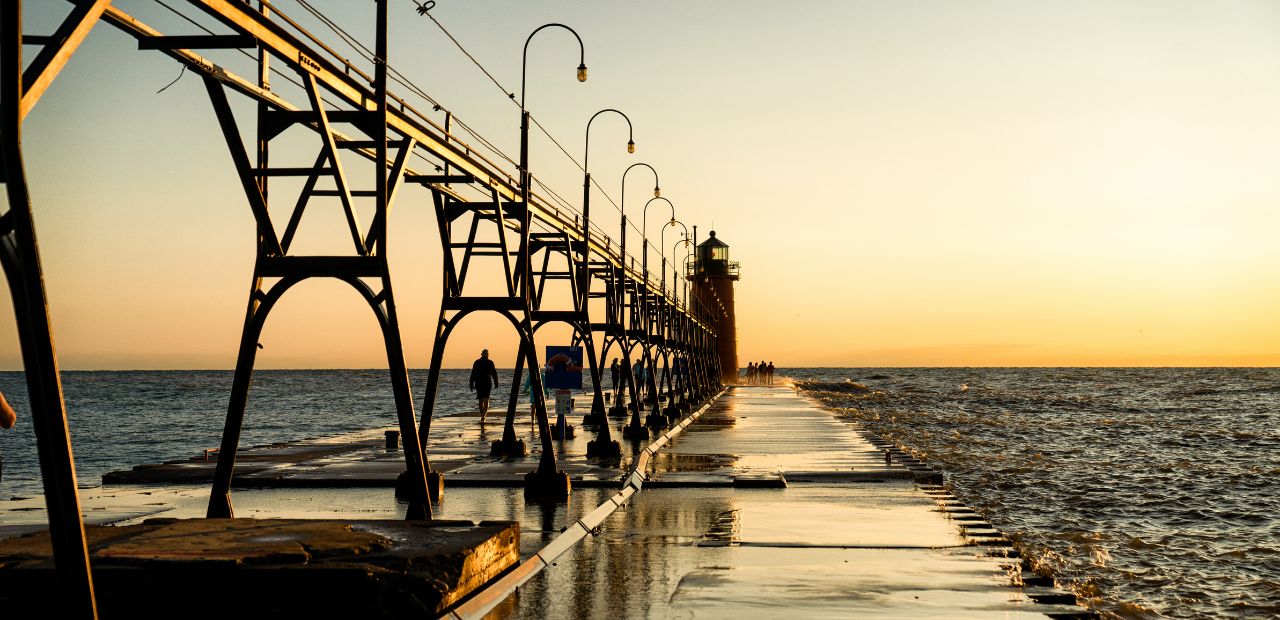 5: Muskegon
The first stop on our list of the 5 best cities to retire in Michigan is a lakeside haven. The city of Muskegon sits right on the shores of Lake Michigan, and is a senior-friendly area, with the 65+ demographic making up roughly 14 percent of the population. 
There's plenty for you to see and do, from senior activities and socializing at AgeWell Services to myriads of museums and beaches. There's even a world-class theme park in Michigan Adventure if you want to tap into your inner kid for a little while! If you like to keep active by hiking, walking, jogging, or biking, there are plenty of amazing parks and trails in the area to accommodate your needs.
One aspect that makes Muskegon rather senior-friendly is the low cost of living. The cost of living in Muskegon is nearly 30 points lower than it is in the United States overall. Buying a house out here is very affordable, with the average selling price hovering around $152,000. There are also numerous excellent retirement communities and senior living facilities if you're wanting to maintain independence without having to keep up a house.
Access to healthcare is very important to you as a senior. Whether you're in need of urgent care or a simple wellness visit, Muskegon is home to many highly-rated hospitals and healthcare providers. Even better? They're all within a short driving distance of each other, making them easily accessible to you no matter where you are in town.
Look for top-rated senior living facilities in Michigan.
REGISTER HERE
4: Brighton
The Detroit suburb of Brighton is senior-friendly enough to land it in the top 30 best places to retire in the United States. On our list, that lands it right at number 4! With nearly 21 percent of its population made up of seniors 65 and up, you'll be in great company here.
Being 45 minutes west of Detroit, you'll find excellent access to all of the attractions and amenities that the great city has to offer. However, there's plenty that Brighton offers you in itself. Those of you who love to keep active will find plenty of nice parks and recreational areas to explore, and there are plenty of museums and galleries. You'll even find a ski resort here!
Being on the outskirts of Detroit, you'll find that the cost of living here is steeper than it is in Muskegon. In fact, cost of living scores top 90 points in all but one category: healthcare. You'll pay nearly $400,000 for a house here, and rent isn't much cheaper. This is one area where it would be better to downsize and find a home in one of many top-rated retirement communities.
Speaking of affordable healthcare, Brighton boasts nearly 13 medical centers per 1,000 residents. This means it's relatively easy to find a quality provider or hospital near you, no matter your need. Many providers in Brighton accept Medicare assignment, and they also offer online care and telehealth for those of you who may be homebound.
3: Grand Rapids
If you're more of a city person, the third on our list of the best places to live in Michigan for retirees will be right up your alley. Grand Rapids is a bustling city of close to 200,000 residents, with 12 percent of that population made of seniors who are at retirement age and up.
Grand Rapids is full of things for you to do if you're an active senior. There are a great number of senior centers in the area if you're looking for social activities, and if you prefer to do things more on your own, there are plenty of wineries, museums, and parks in the area.
Despite being a bigger city, the cost of living in Grand Rapids is fairly low. In fact, the cost of buying a house, while expensive by most standards, is manageable. Average housing costs hover around $250,000 if you're looking to buy, and around $600 to $900 if you're looking to rent. There are also plenty of retirement communities in the area for those of you looking to downsize!
As to be expected for a bigger city, there are numerous hospitals and healthcare providers within a short driving distance of the city's center. This means it's incredibly easy to find quality care no matter your circumstance, which is very important in your senior years.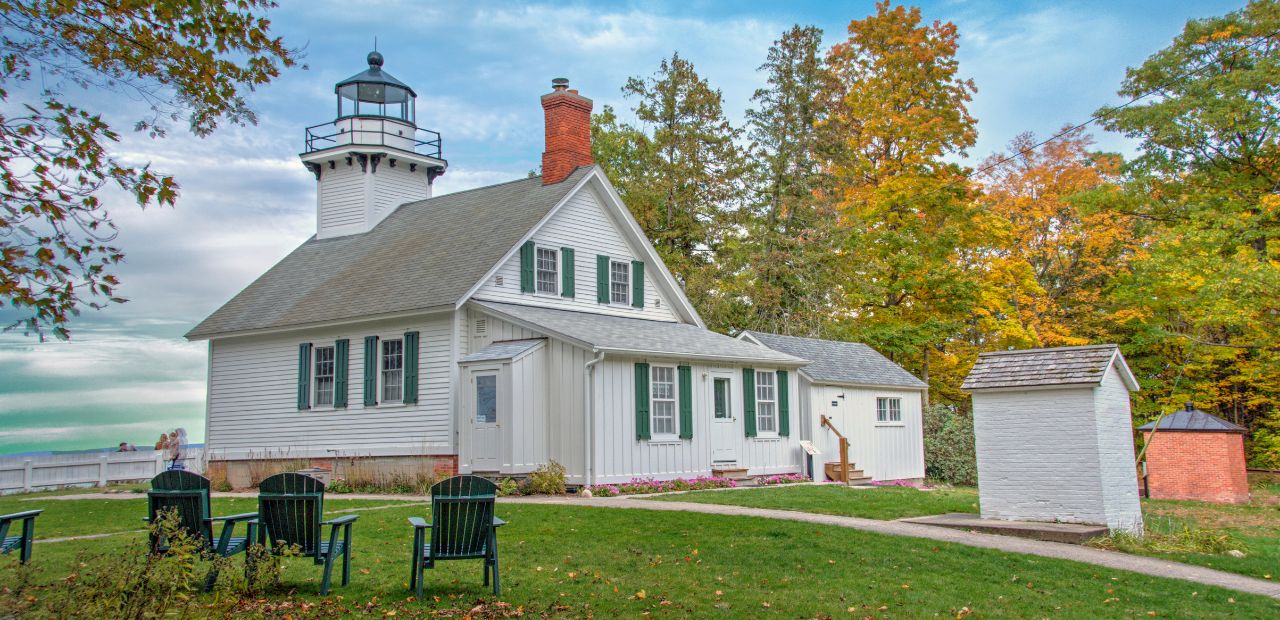 2: Grosse Pointe
The next-to-last spot on our list of the best places to retire in Michigan goes to another Detroit suburb. Grosse Pointe is a little burg that serves as home to just under 6,000 residents, 21 percent of which are retirement age or older. This means that this cozy little area may be just the perfect spot for you to spend your golden years!
There are two senior centers here that offer plenty of enriching activities. The Helm and Grosse Pointe Woods both offer classes, games, and day trips that give you plenty of social time with other seniors living in the area. Prefer to spend your days getting plenty of exercise? Grosse Pointe offers plenty of opportunities, from trails and parks to bowling alleys and museums that give you plenty of room to walk around.
If you find one big issue with Grosse Pointe, it would be the overall cost of living. Housing and transportation bear the highest costs, while healthcare is fortunately quite affordable. Buying a new house in Grosse Pointe will set you back close to $400,000, while renting could cost you up to $1,300 a month, low end. Those of you who are considering Grosse Pointe may want to look into one of the town's affordable retirement homes or communities.
Being close to Detroit, you're not too far away from some of Michigan's biggest hospitals. However, Grosse Pointe is home to a number of hospitals and healthcare providers within easy driving distance. While you may be happy to be close to a city that boasts a number of top-rated healthcare facilities, you'll be even happier to have a number of highly-regarded hospitals and providers right in your own backyard.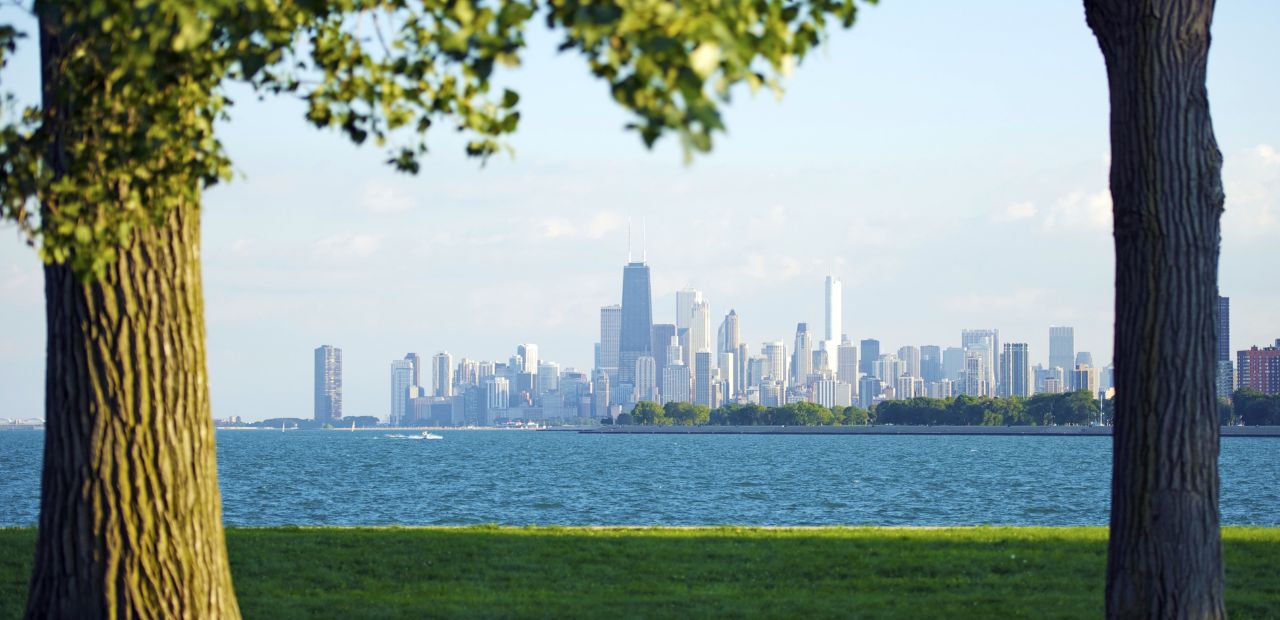 1: Farmington
The top slot on our list of the best cities to retire in Michigan goes to yet another Detroit suburb. The beautiful little 'burb of Farmington offers plenty of reasons to retire to Michigan. You get the best of both worlds here: small town living, and proximity to the big city if you're looking for activity or nightlife!
Farmington gets top marks for being a well-rounded area. Are you a history buff? There are plenty of museums and landmarks around to quench your thirst for knowledge. Want to feel like a kid again? Arcades and bowling alleys right in town have your number. There are plenty of parks and trails to help you stay active, and quite a few senior centers that give you opportunities to learn new skills and socialize with other seniors.
Living in Farmington is relatively inexpensive, compared to other areas near Detroit, or in Michigan period. Healthcare costs are low, and while the costs of necessities and utilities aren't the least, they're still lower than other comparable areas. Buying a house here will still set you back a pretty penny at just under $290,000 average cost, but affordable options are in the area as well, such as top-rated senior living facilities.
Like fellow suburb Grosse Pointe, healthcare is easily accessible here. While the hospitals in Detroit aren't too far away, you have a number of options for care in Farmington alone. Many of the hospitals and healthcare providers here carry great ratings and accept Medicare, so you're covered, no matter the severity of your healthcare needs.
As Always, Remember: Best is Subjective
As you go through our list of the top 5 best places to live in Michigan for retirees, remember, the word "best" is always subjective! There are plenty of reasons to retire to Michigan, and the things that our best places to retire have to offer may not be "it" for you.
Choosing to retire to Michigan is never a bad idea. The weather is relatively nice year-round, many of the cities and towns in the state are affordable, and there's plenty to see and do. No matter where you choose to retire, we hope your golden years are filled with adventure, wonder, health, and happiness!
Find expert long-term senior care in Michigan.
Check ratings and violations.
REGISTER HERE