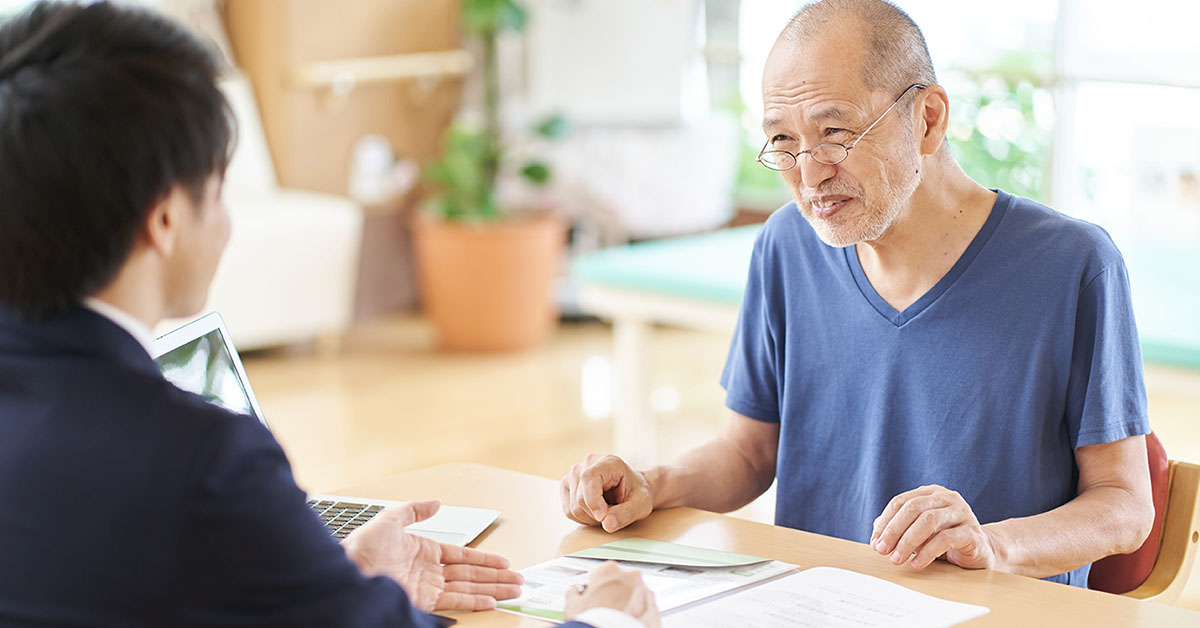 What should I know about touring a nursing home?
Whether you are looking for yourself or for a cherished loved one, the search for an ideal nursing home can lead to a lot of questions. Moving into a long-term care facility is a major change, and that's why it is so important to learn everything you can while visiting a nursing home for the first time.
At Nursing Home Reviews, preparing our users for this massive life event is our highest priority. Read on for some great tips on what to ask when deciding on which assisted living facility or retirement community is truly the best choice for you or your loved one.
Have questions about nursing homes?
Let us help you find some answers.
REGISTER HERE
What should I know before taking an in-person tour of a nursing home?
The first thing you should understand about touring a nursing home, is how to request that tour in the first place. To set up a tour, call the facility of your choice and ask to speak with someone in admissions. Once you reach someone who can help, scheduling a tour should be easy.
When preparing for your visit, try making a list of your highest priorities. This way, you can cross-reference your wishes while on the tour and remember what is most important to you. This list can include simple concerns such as staff and resident interactions, cleanliness, facility size, safety, and more.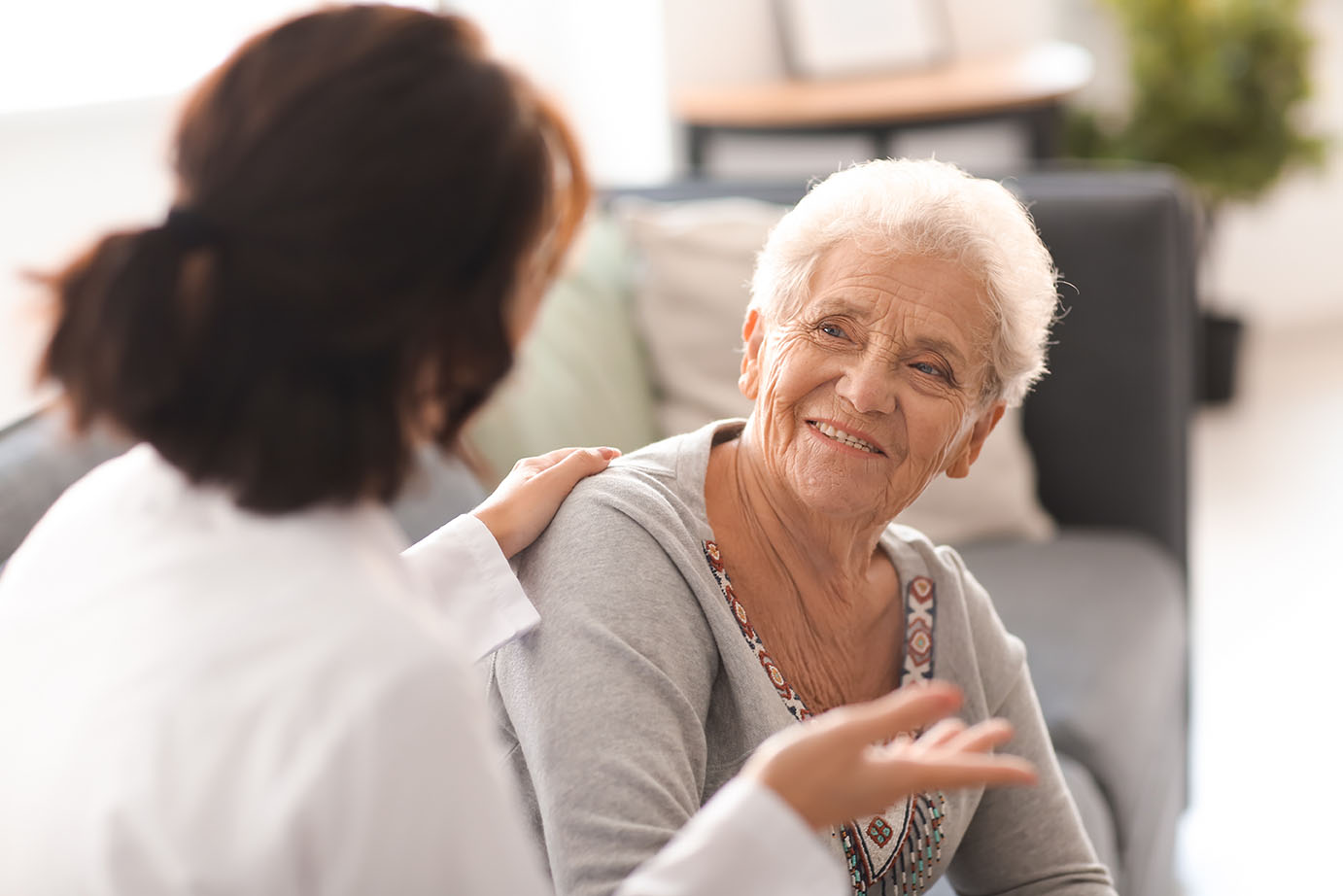 What specific questions should I ask when visiting a nursing home?
One of the many benefits of touring a nursing home is the ability to ask questions on the spot. Upon meeting the admissions director, don't be afraid to ask as many questions as you need to. Don't worry about taking too much time; answering questions and making potential residents and their families feel comfortable is quite literally the director's job.
Again, feel free to ask as many questions as you wish, but if you aren't sure where to start, try asking some or all of the following:
Is the facility non-profit or for-profit?
The answer to this question will likely give you more insight into where the facility's priorities truly lie. For-profit facilities typically put heavier emphasis on making money than non-profit facilities. This is not to say that a for-profit facility is never a good choice, but it can help to understand how the nursing home you are touring operates on a daily basis.
Believe it or not, there are many different types of care that a nursing home can offer, and not all of them cost the same or are required by every resident. For example, does this facility provide skilled nursing care like physical and occupational therapy, wound care, IV therapy, vital sign monitoring, etc.? What about custodial care like hygiene assistance, eating assistance, dressing assistance, and assistance with using the restroom?
Is this facility certified by Medicare or Medicaid?
Nursing homes that are certified by the government health insurance assistance programs Medicare and Medicaid are usually held to higher standards than non-certified facilities. In some cases, these programs may help you pay for certain aspects of care received in a certified facility.
What are the staff's qualifications?
It is never rude to ask questions about the qualification-level of the staff who will be attending to you or your loved one. Proper education and a great track record are extremely important in this line of work, and it can be helpful to understand the background of everyone you or your loved one will be interacting with for their medical, therapeutic, or social needs.
What makes this nursing home different?
This question may sound like you're conducting a job interview, but the reality is, you basically are. Your goal is finding the absolute best fit for yourself or your loved one when it comes to assisted living care. The answer to this question will give you a great deal of insight into what the facility you are touring truly values. 
For example, if the answer is something like "we pride ourselves on our nursing home's cleanliness," then you can reasonably expect the facility to be hygienic and safe. If the answer is something like "we have no nursing home violations on record," then you will understand that staying out of trouble and treating residents with kindness and respect is a big priority.
In truth, there are endless questions you can ask when considering a long-term care facility. For even more examples, check out this comprehensive checklist.
Finding the perfect home is simple.
Research and compare hundreds of nursing homes today.
REGISTER HERE
What specific elements should I look for during my tour?
The first impression of your chosen facility begins as soon as you walk through the front door. While waiting to meet your tour guide, take a look at the state inspection report. This document should be hanging on the wall in a clearly visible area. Pay careful attention to any violations on record.
Typically, your tour will follow a fixed route. Ideally, this route should include every important area in the facility. Be sure you get a first-hand look at the following elements:
All room options (semi-private, private, and shared suites with 3-4 residents)

The dining area

Shared recreation spaces

The kitchen

Individual facility departments

The outside grounds or courtyard

Any and all activity areas

Any and all fitness facilities
Be especially observant while checking out these facilities. Pay attention to things like space, cleanliness, safety, staff attention, entertainment value, social opportunities, opportunities for religious worship, etc.
Why choosing the best nursing home for you or your loved one is of the utmost importance.
As stated, relocating to a nursing home in one's golden years can be especially challenging. For this reason, it is absolutely imperative that you have access to all the information you will need to make the best possible choice for yourself or your loved one.
At Nursing Home Reviews, our goal is to get people in touch with their ideal assisted living facility. Feel free to use our site to thoroughly research and compare all the facilities you may be considering. You can even see live reviews and any outstanding violations from the comfort of your living room or home office.
Register for an account today to start leaving your own nursing home reviews and to begin compiling a list of your favorite options today!