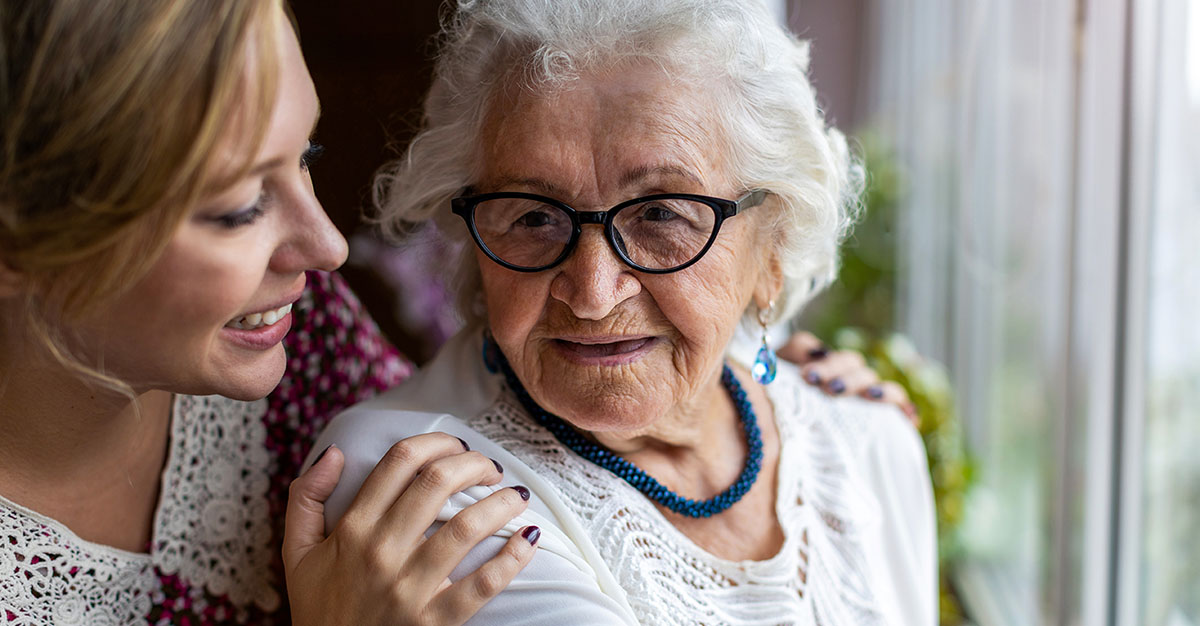 Make your next nursing home visit a success.
If you've ever gone along to visit a loved one in a nursing home, only to feel deflated and struggle with what you should say or do, you aren't alone. The truth is, these feelings are not at all uncommon. 
Nursing homes can feel like an unfamiliar and uncomfortable place to be, but there are a few things you can do to ensure that your next visit is meaningful and fun. At Nursing Home Reviews, our users and their loved ones are our highest priority. Check out a few of these great tips for making the most out of your next nursing home visit.
Older adult looking to move?
Research and compare senior living facilities and nursing homes near you.
REGISTER HERE
How do I plan a nursing home visit to see a loved one?
Before you can truly understand how to make your visits count, you must first understand the planning that goes into a great experience with your loved one. To avoid feeling overwhelmed or nervous before you go, try sticking to the following advice:
Know your loved one's schedule.
Residents in long-term care facilities usually adhere to a strict daily routine during their stay. To avoid any awkwardness, be sure that you plan your visit for a time of day where your loved one will not be too tired or too busy with other activities. Take into consideration their meal times, recreational times, and any therapy sessions they may have.
Speak to the staff before your visit.
Speaking to the staff at your loved one's nursing home before stopping by for a visit is a great idea. Staff usually know the daily schedule and can even provide tips and guidance on what to expect, things you can do, and how to make your visit really count.
Keep your family updated.
If you are planning on bringing a few additional friends or family members along for your visit, be sure to notify them of all important information prior to arriving. This can include things like your loved one's condition, schedule, energy level, and more.
Do your best to put aside any guilt or fear you may be feeling.
As difficult as it can be to visit a loved one in a nursing home, it can be especially difficult for your loved one. For their benefit, you should try your best to work through any fear or guilt you may be feeling about the situation. Some people avoid visiting loved ones in nursing home's altogether due to these feelings, but more often than not, the happiness your loved one will feel when you arrive is enough to make the visit worth it.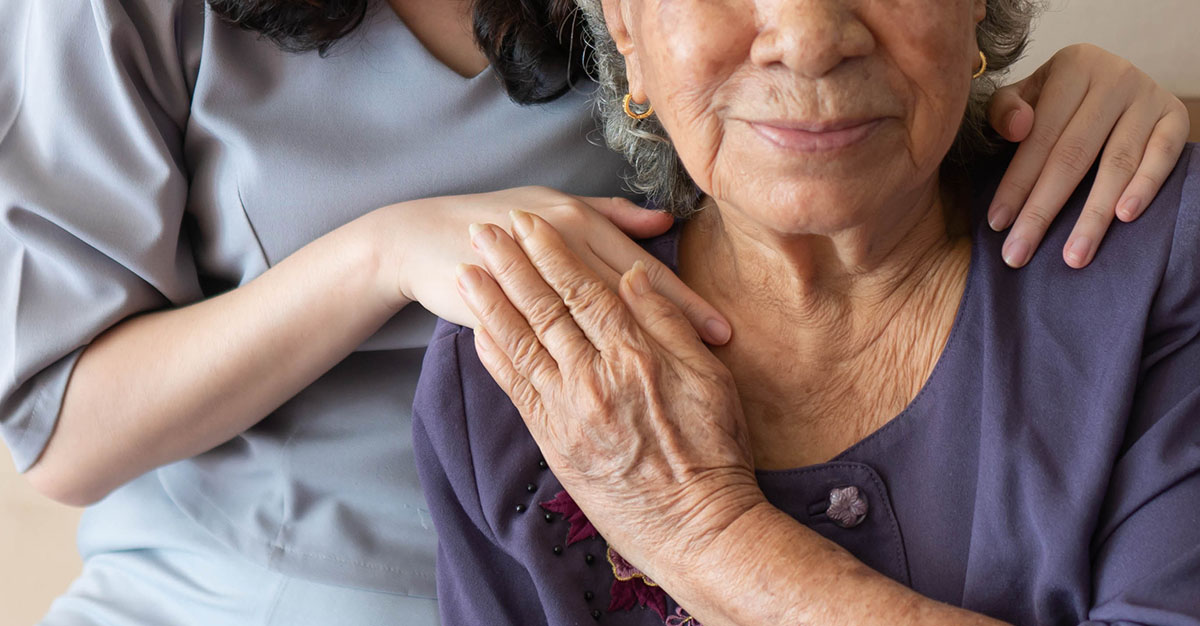 What should I do when I arrive for my nursing home visit?
When you first arrive to see your loved one in a nursing home, there is a lot you can do to make the experience enjoyable and pleasant for everyone involved. Try taking advantage of the following bits of advice when you get the opportunity to spend time with your loved one:
Bring some things to do together.
Visiting your loved one in a nursing home is a great opportunity for some quality time together. If you are unsure what to do during your visit, try bringing along a deck of cards, a game that your loved one enjoys playing, an album of old photos, some videos or some music that you can enjoy together.
Doing so can help both you and your loved one avoid feeling pressured to keep a conversation going, and it can offer your loved one the opportunity to experience something they often don't have access to when they are alone.
Take your loved one for a walk or drive.
If your loved one's condition allows it, hitting the town for a small outing or just to get some fresh air is a great idea. Your loved one may enjoy attending a religious service, going to the hair salon, doing a little shopping, or even just taking a nice stroll through the park with you.
Discuss this idea with your loved one to see if it is something they would enjoy doing. Sometimes, offering a few different options is a great approach.
Bring young children or pets, if allowed.
Some nursing homes will allow their residents to visit with pets, especially if yours is well-behaved. Spending time with an animal can be highly therapeutic for many people. If your loved one is an animal lover, ask the staff if you can bring your furry friend along for the visit. 
In fact, research has shown that spending time with an animal may even lower one's heart rate, blood pressure, and cholesterol, helping to prevent heart disease, stroke, and depression.
If your loved one's nursing home does not allow pets, the fun and energetic presence of young children can also offer the same effects. In addition, bringing your kids along for the experience is a great way to keep the family connected over multiple generations.
Enjoy a meal or snack together.
Since the dawn of time, sharing a meal with others has been a great opportunity for bonding. Whether you join your loved one for their prepared meal or you decide to take them to their favorite restaurant, we all enjoy companionship when we eat.
Alternatively, you can bring along a little picnic of tea, cookies, crackers, cheese, or anything your loved one has a great affinity for.
In need of senior housing?
Check ratings and violations for free today.
REGISTER HERE
Explore your loved one's long-term care options with Nursing Home Reviews.
At Nursing Home Reviews, we pride ourselves on helping older individuals and their loved one's pursue ideal long-term care options and better understand the planning and research that goes into making the experience more pleasant and enjoyable for everyone.
If you or your loved one is ready to take a deeper dive into the world of nursing home care, retirement communities, or assisted living facilities, don't hesitate to sign up for an account today to start taking a look at reviews, ratings, and any violations that may be on record.