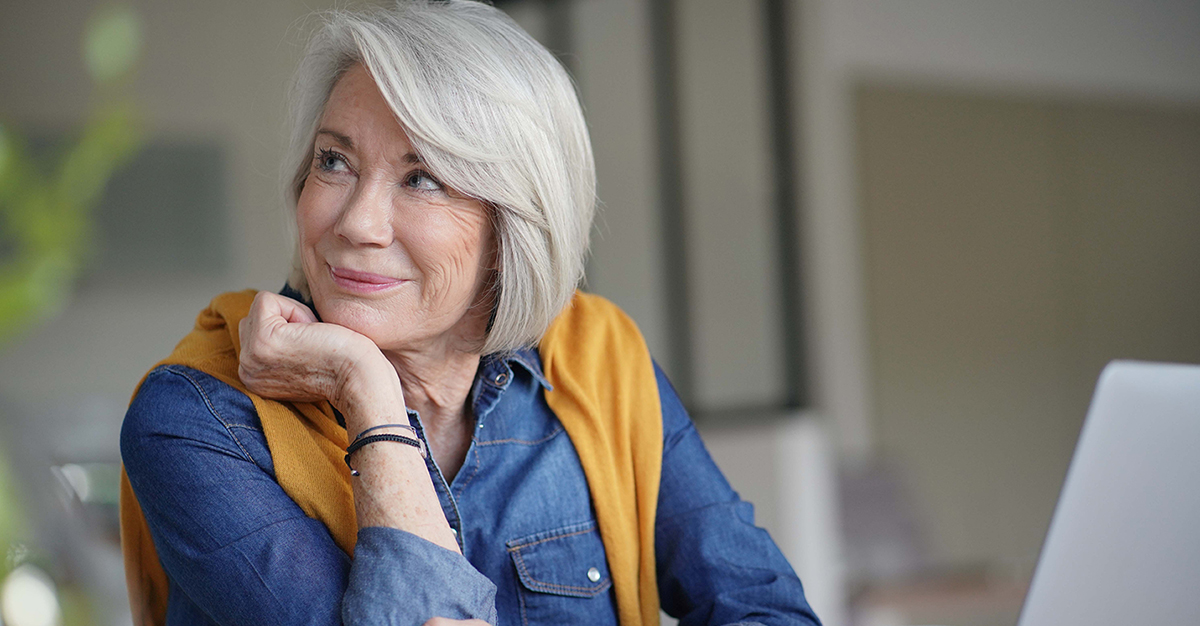 It's time to choose a Medicare plan for 2022!
It's that exciting time of year again. The 2022 Medicare Annual Enrollment Period (AEP) is almost here! Beginning October 15, 2021, you will have the opportunity to explore your options, expand your benefits, and possibly even lower your premiums when you enroll in Medicare for 2022.
When is Medicare Annual Enrollment for 2022?
This year's Medicare Annual Enrollment Period begins October 15th and lasts until December 7th. If you are interested in getting more comprehensive coverage for additional healthcare services, make sure you give yourself plenty of time to sign up for a new Medicare Advantage plan.
What is a Medicare Advantage plan?
A Medicare Advantage plan (also known as Medicare Part C) is an optional part of Medicare health insurance coverage. Medicare Advantage plans can give you additional coverage beyond what is provided by Original Medicare Parts A and B.
If you are looking for coverage for vision needs like glasses or contacts, hearing needs like hearing aids and hearing exams, or dental needs like dentures and teeth cleanings, a Medicare Advantage plan can be a good option.
It's important to note that Medicare Advantage plans are offered by private insurance carriers. As a result, exact benefits and pricing can vary. In some cases, you may even be able to bundle Medicare Part D: Prescription Drug Coverage into your Medicare Advantage plan.
Looking for long-term care?
Nursing Home Reviews is the perfect place to start your search today!
REGISTER HERE
What changes can I make to my plan during AEP?
Depending on the level of Medicare coverage you currently have, there are several actions you can take during this year's AEP. Remember that when you make plan changes during AEP, they will not take effect until January 1st of the following year. 
The Medicare Annual Enrollment Period is the perfect time to make the following changes to your health insurance plan:
Enroll in additional coverage, like vision, hearing, dental, and possibly transportation

Bundle your current coverage with Medicare Part D: Prescription Drug Coverage

Switch to another plan for better pricing, benefits, or providers
At what time of year can I enroll in Medicare coverage?
Due to its status as a government-regulated health insurance program, there are specific times of year during which you can enroll in or make changes to your coverage. The Annual Enrollment Period (AEP) is happening soon — from October 15 through December 7. This is when you can enroll in a 2022 Medicare plan.
There is also the Open Enrollment Period (OEP), which takes place between January 1 and March 31 of each year, the Initial Enrollment Period (IEP) which occurs in the three months prior to your 65th birthday, the entire month of your 65th birthday, and the three months following your 65th birthday. The IEP also takes effect upon the diagnosis of qualifying disabilities and diseases.
Finally, there are times when you may be eligible to enroll in Medicare coverage outside of the standard enrollment periods. These times are known as Special Enrollment Periods (SEP), and usually occur following a recent move to a new location, or in the event that a 5-star Medicare Advantage plan becomes available in your area.
It's normal to feel overwhelmed by the prospect of choosing a new Medicare plan. The process can be difficult, and therefore beneficiaries and their loved ones should be sure to carefully review all the details of a given plan before deciding to enroll.
When making changes to your Medicare coverage seems like too tall of a task, you may benefit from reaching out to a licensed insurance agent, such as those as MedicareInsurance.com, to help make things a little more clear. There is always someone willing to help!
Find your forever home.
You can check ratings and violations for nursing homes nationwide when you sign up for an account today!
REGISTER HERE