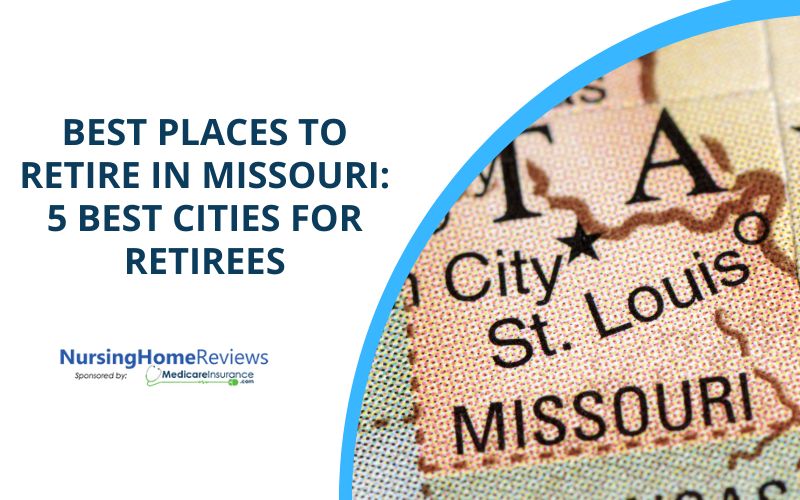 Show Me the Best Places to Retire in the "Show-Me" State
Ask anyone to tell you what they know about the state of Missouri. Anyone near you. Preferably a senior, maybe your age, plus or minus a few years.
The first, most common, answer? "You've gotta see Branson!""
The second common answer? "It's a pretty nice place to retire."
Much like its neighbor to the south, there are plenty of good reasons why you could retire to Missouri. Yes, there's Branson, of course, but Missouri offers more than that. There's:
Beautiful mountains and trails to hike

Important historical sites and museums

Affordable housing in most any city or town

Great access to affordable quality healthcare
Most any city or town in Missouri could meet our criteria to determine the best cities to retire in any state. It's not hard to find:
Meaningful activities for seniors

Areas with a low cost of living

Affordable housing and senior living

Access to affordable healthcare
It was pretty tough to narrow our choices of the best places to retire in Missouri down to 5, but we managed to do it. Keep reading to learn more about our picks for the 5 best places to live in Missouri for retirees.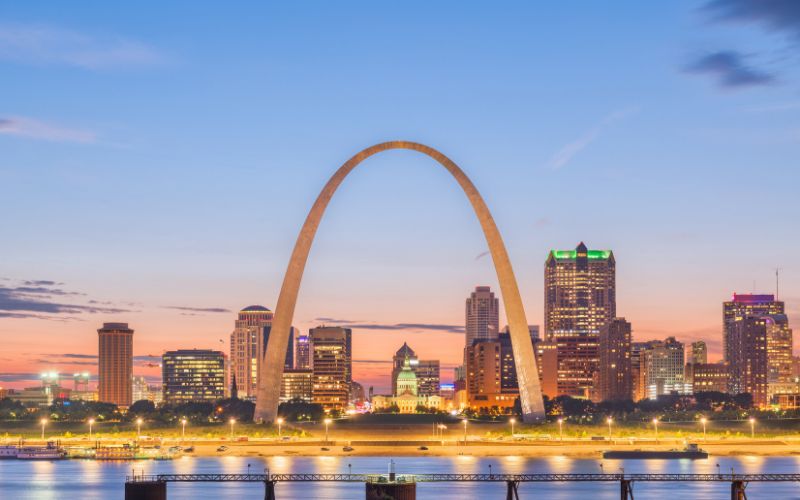 5: St. Louis
For those of you who want to retire to the thrills and adventure of a big city, St. Louis is the place for you. It's one of the biggest cities in the United States, but it earns high marks for being incredibly senior-friendly.
Senior citizens make up roughly 14% of the city's population, so it's no surprise that there are an abundance of senior centers in the area. Each center offers a variety of activities and services for you to take advantage of, including classes, trips, and even meal delivery to your home if you can't get out. Being a major city, there are plenty of attractions and museums to check out in the area. You can even find a number of trails and greenways to hike to take in some trademark beautiful Missouri scenery!
Being a major city, you'd think that the cost of living in St. Louis would be incredibly high. It's actually quite the opposite. The cost of living scores across the board for St. Louis are lower in all cases than the cost of living in the United States altogether. You can buy a house in St. Louis for less than $156,000, more often than not. There are also a number of top-rated retirement homes and communities in the area for those of you looking to cast off the burden of taking care of a house.
Another major quality that lands St. Louis on our list of the best cities to retire in Missouri? Excellent access to healthcare! You'll find a number of top-rated hospitals and healthcare providers within driving distance of each other in the city. Better yet? Many of them accept both Medicare and Medicaid, helping reduce the burden of Out-of-Pocket (OOP) costs.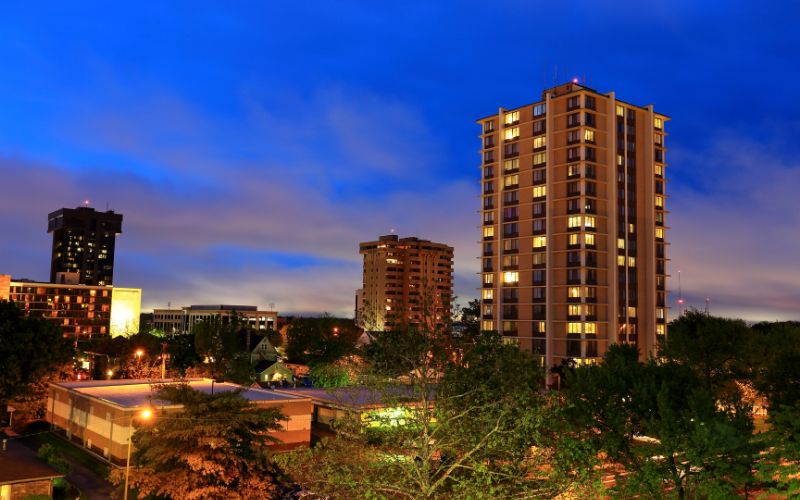 4: Springfield
It may share its name with the dysfunctional small town that hosts the Simpsons, but the actual city of Springfield is far removed from its odd fictional twin. Springfield embodies everything that's desirable as far as retiring to Missouri. It's full of beautiful sights, combines city and country, and is very affordable.
16% of Springfield's population is made up of seniors like you. For this reason, Springfield is host to a wide variety of senior centers that offer classes and activities for senior citizens year-round. If senior centers aren't your speed, and you feel more active, Springfield offers plenty of museums, zoos, and parks to check out and get some movement!
A major quality that makes Springfield one of the best places to live in Missouri for retirees is the cost of living. Across the board, the cost of living in Springfield is lower than the national average overall. Looking to buy a house? You'll pay around $217,000 on average, which is still steep, but not as steep as it may be elsewhere.
Springfield has only four hospitals that serve all ages, but it's home to numerous other quality healthcare providers as well. The city also boasts a vast number of:
Nursing homes

Assisted living facilities

Retirement homes and communities
Many of the providers, including all hospitals, also accept Medicare and Medicaid. This can help you save big on healthcare in the long run, whether you just need yearly checkups or regular care.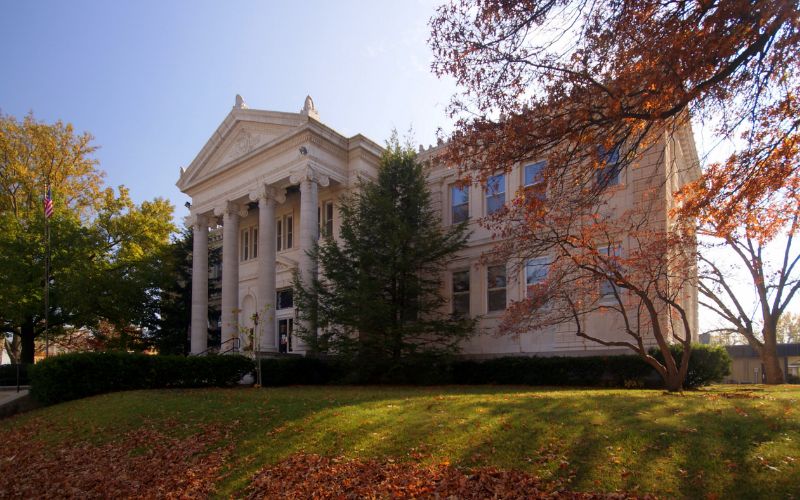 3: Sedalia
Next up on our list of the best places to retire in Missouri is an interesting little metropolis. In fact, it's the eclectic and eccentric charm that Sedalia offers that lands it here! Sure, there are senior centers here, but, let's be honest, in a city full of activities that cater to the young at heart, there's no lack of cool things for you to check out.
Sedalia offers a little bit of everything for every group. History buffs can get their exercise walking through living history at a number of historical sites. There are art museums, galleries, and marketplaces for the artists among you, and there are a number of parks that give you a chance to walk through Sedalia's beautiful natural scenery.
(Hey, there's even a go-kart track. Perfect for all you speed demons out there.)
The cost of living in Sedalia is perhaps the lowest on the list so far, coming in at a vast percentage less than the overall nationwide cost of living. Some areas come in above the average, but costs are still manageable. For instance, purchasing a home here will run you an average of $164,000. If you're not looking to own another home, there are also a number of affordable retirement homes and senior living facilities in the area.
If you're in need of urgent medical care, you'll find 3 hospitals within driving distance of Sedalia, with one of those being directly in town. You'll also find a number of other healthcare providers and physicians that can help serve other medical needs. Most providers mention accepting Medicare and Medicaid, but it's always a good idea to check before visiting to ensure that this is correct.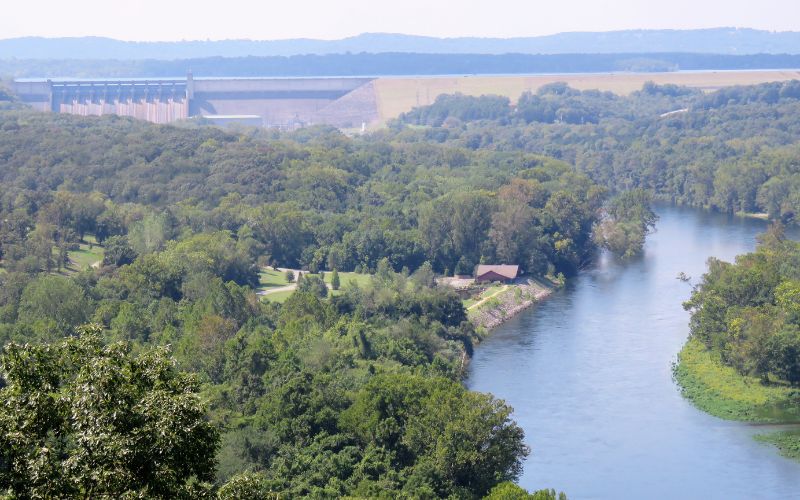 2: Neosho
Neosho is the first (and only) smaller town on our list of the best cities to retire in Missouri, but it offers plenty for seniors like you. Are you not one for the hustle and bustle of big city living? If so, you'll love this rural paradise that's home to just over 12,000.
Roughly 15% of the population of Neosho is made up of seniors 65 and up. This means you'll have plenty of company to enjoy if you choose to visit one of the two senior centers in the area. To keep active mentally and physically, you'll find a number of lovely local parks, historical sites, and attractions to work your body and your brain.
If you've noticed anything about retiring to Missouri so far, it's that the cost of living in most areas is far lower than the national average. Neosho is no different. Most items across the board are affordable, especially for seniors on a fixed income. This includes housing, whether you're looking to buy, rent, or find space in a senior living community.
Neosho itself is home to only one local hospital, but there are 5 others within easy driving distance of the town. You'll also find a number of other providers and physicians in the area, many of which state that they accept Medicare and Medicaid.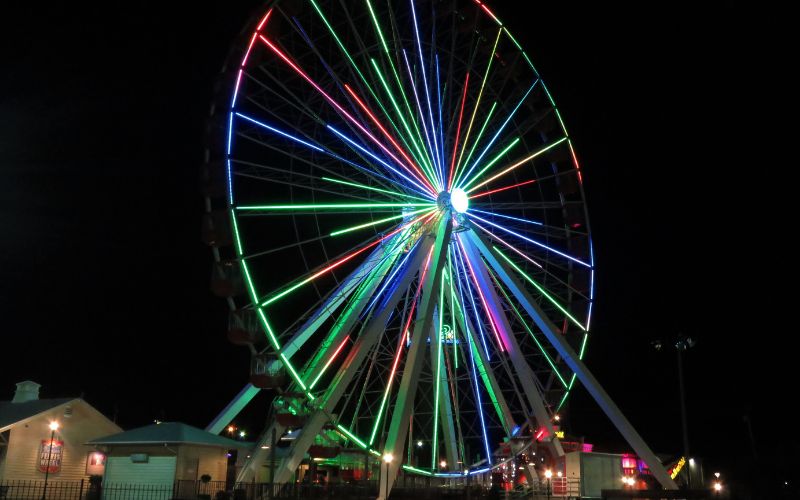 1: Branson
Honestly, you didn't think you'd go without seeing America's nostalgia center on this list, did you? Are you even surprised that Branson lands the top spot on our list of the best places to retire in Missouri?
Well, you may be. However, there are plenty of good reasons why Branson snares the top spot. Let's take a look at them.
Much like its spiritual twin to the north in Pigeon Forge, Tennessee, Branson's a small town packed with a lot of fun for everyone. It pays to be young at heart to live here, because there are all sorts of theme parks, museums, and shows to take in that hit that nostalgic sweet spot. This also means you have plenty of opportunities to keep active.
With all Branson has going on, you'd think it'd be very expensive to live here. This is actually one area where constant tourism hasn't ramped up costs, as the cost of living is way below the national average. Housing is one of the most expensive aspects of living here, but even it isn't outlandish. You'll also find a number of highly-rated senior living communities in Branson that won't break the bank if you're looking to avoid the duties of homeownership.
The abundance and quality of healthcare in Branson played a big role in landing it in the top spot on our list of best places to retire. It's rivaled only by St. Louis in the number of hospitals within driving distance, and there are a number of top-rated providers and physicians in the area, too. It's mentioned that healthcare here can be costly at times, but many providers in Branson accept Medicare and Medicaid, which can save you a great deal on Out-of-Pocket costs.
Remember: As Always, "Best" is Subjective
If you're looking to retire to Missouri, you may read this list and decide that none of our choices is your best place to retire in Missouri. If so, that's okay! As we always say, the word "best" is subjective.
Our goal is to point out some of our top retiree-friendly areas in the state. It's also to give you an overall idea of what retirement in the state of Missouri may look like. If anything, we hope that we've given you inspiration to take a look into a very beautiful state when you're ready to retire.
Happy trails! We'll see you again in another place.
Find your perfect home.
Check ratings and violations.
REGISTER HERE