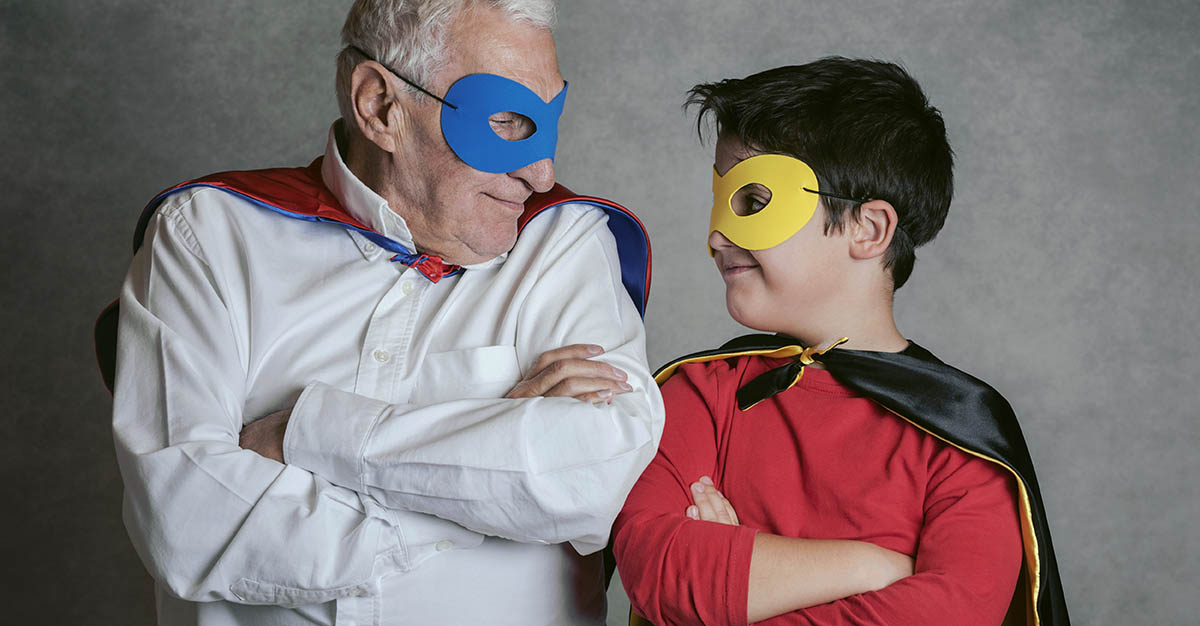 Ready to find your ideal home?
Start your search for a fun and inviting nursing home today.
REGISTER HERE
No matter what age you are, most people enjoy a little festive celebration! Especially during fun, interactive holidays. It just so happens that one such holiday is right around the corner — Halloween!
Who said Halloween was just for the kids? There are several awesome ways to celebrate no matter what age you or your loved one are. In fact, joining in on the spooky fun can often inject some much-needed light-heartedness and lift the "spirits" of anyone who currently resides in a nursing home, assisted living facility, or retirement community. 
Courtesy of Nursing Home reviews, check out these eight great and simple Halloween costume ideas for seniors!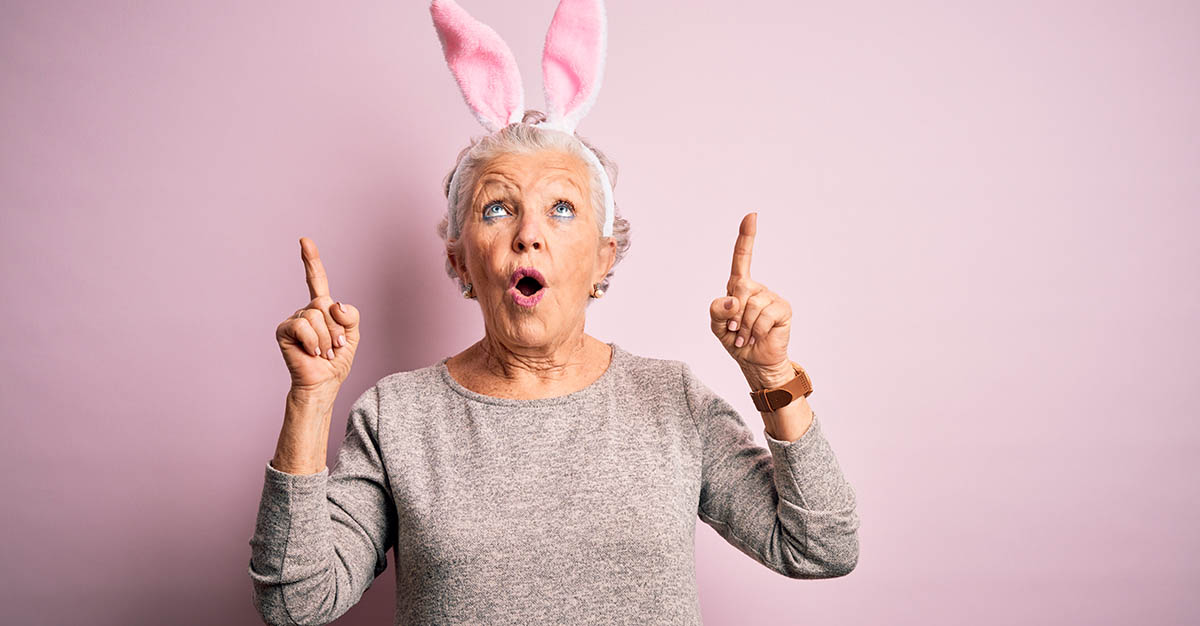 Dust Bunny
Everyone loves a good pun costume, and if you or your loved one is a bit on the crafty side, this can be a great, simple option! To transform yourself or your loved one into a dust bunny, all you'll need is a plain white or grey t-shirt, some glue, a little brown, grey, or light brown tulle fabric from a local craft store, and a simple bunny ear headband.
To get started, scrunch up your tulle to resemble balls of dust and secure them to your shirt with glue or tape. If desired, you can even add some make-up whiskers and a cute little bunny nose to your face! Top this costume off with a small broom, dustpan, or hand sweeper for a little extra fun!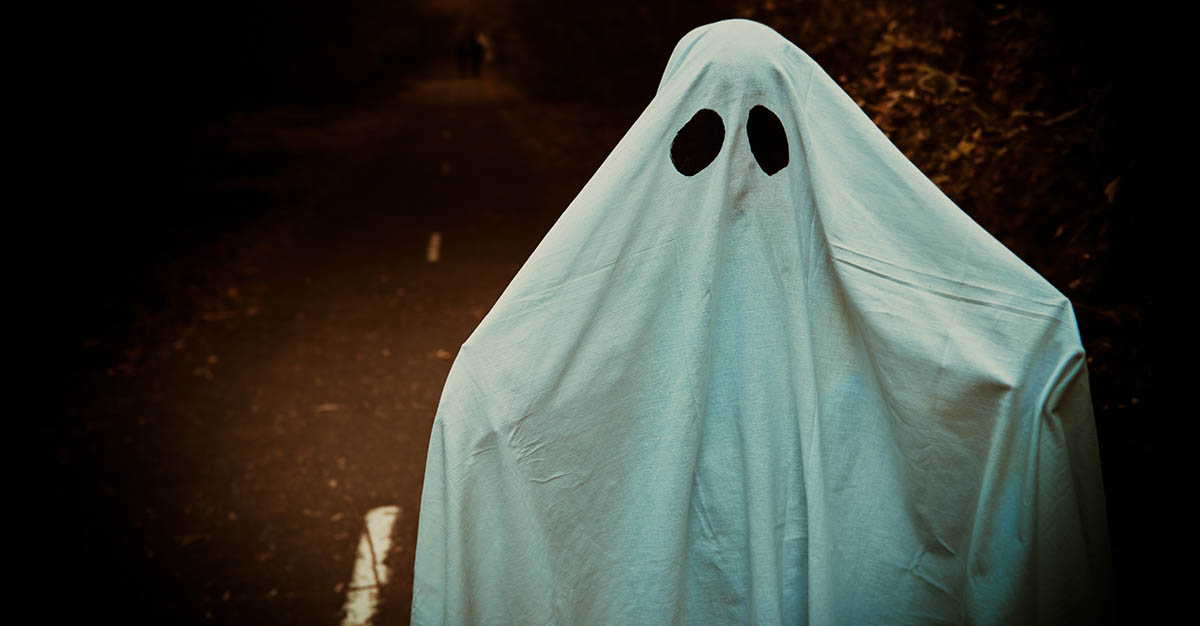 Classic Sheet Ghost
When it comes to the best Halloween costumes for seniors, you really can't go wrong with the classics. As simple and cliche as this costume is, your loved one and their friends will get a kick out of the classic sheet ghost!
For this costume, all you'll need is an old bed sheet and a pair of scissors. Simply cut holes for your eyes, mouth, or nose if desired, and throw the sheet over your head! That's all there is to it!
For a little more detail, you can cover the eye holes with some woven screen fabric to hide the face beneath, or you could even opt for the classic Charlie Brown sheet ghost, where the entire sheet is comically covered in holes. Great fun!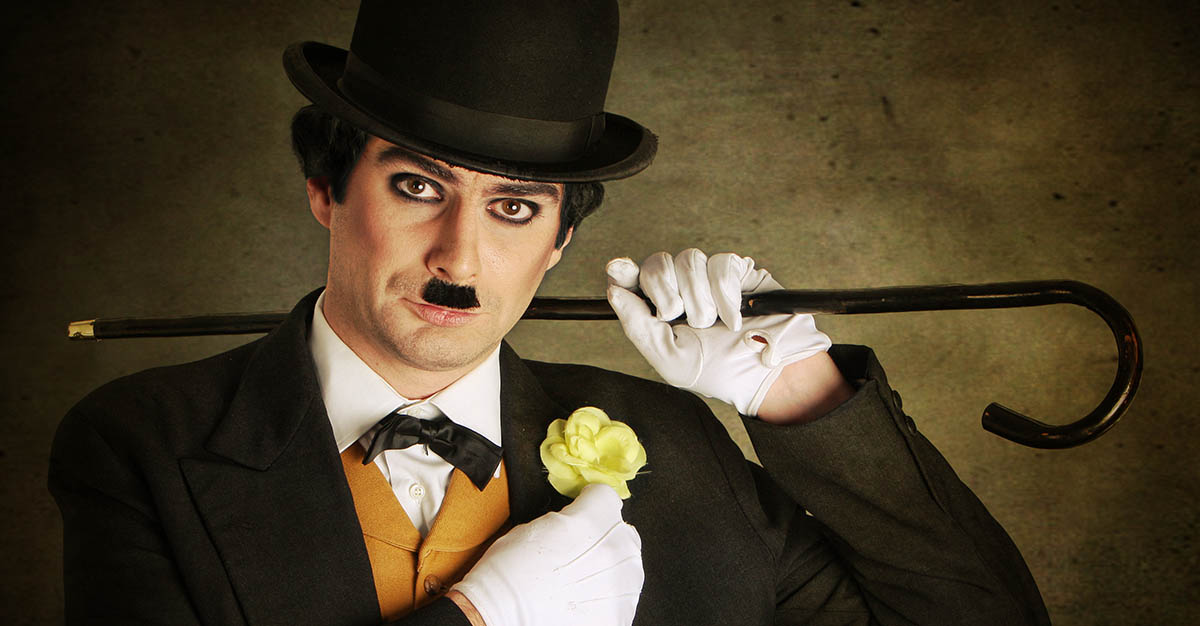 Charlie Chaplin
Charlie Chaplin is one of the most inspiring and popular silent-era film stars in history, and you can become The Tramp in just a few minutes this Halloween season! All you'll need to pull off this simple-yet-effective costume is a black blazer or suit jacket from your closet, a white-collared shirt, a simple black bowtie, and Chaplin's iconic bowler hat, which can usually be found for cheap at most costume or thrift stores, or even online if you prefer!
If you own a cane, that's perfect! Chaplin was known to carry around his own walking stick in several famous comedy skits. Finally, don't forget to grab an eyeliner pencil or some other easy-to-use makeup in order to recreate Chaplin's great mustache!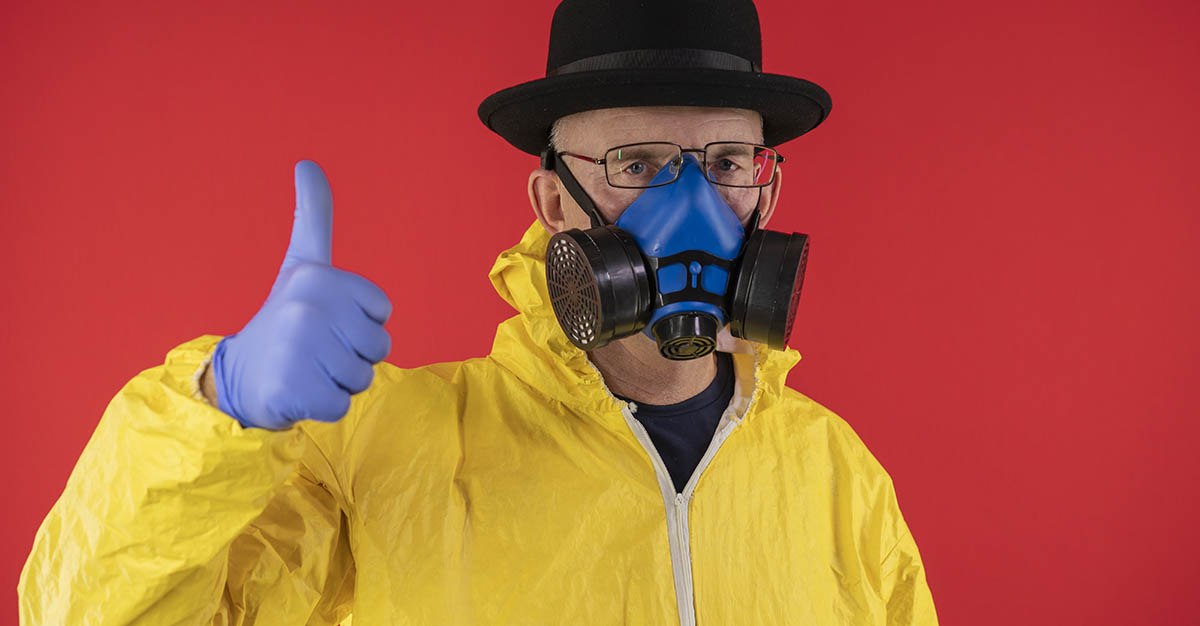 Heisenberg from Breaking Bad
If you or your loved one is a fan of award-winning modern television, this costume is sure to be a hit — it's Heisenberg (Walter White) from AMC's iconic show Breaking Bad! The costume is actually much simpler to pull off than you might think, and you're likely to already have many of the props required to pull this costume off.
To dress as Heisenberg, all you'll need is a simple black fedora, some rectangular-rimmed glasses, a button-up collared shirt, a decent pair of slacks, and a black golf jacket or pullover sweater.
If you can grow your own goatee to complete the look, that's perfect! If not, you can use some costume facial hair or makeup to add the finishing touch to this great and instantly recognizable costume!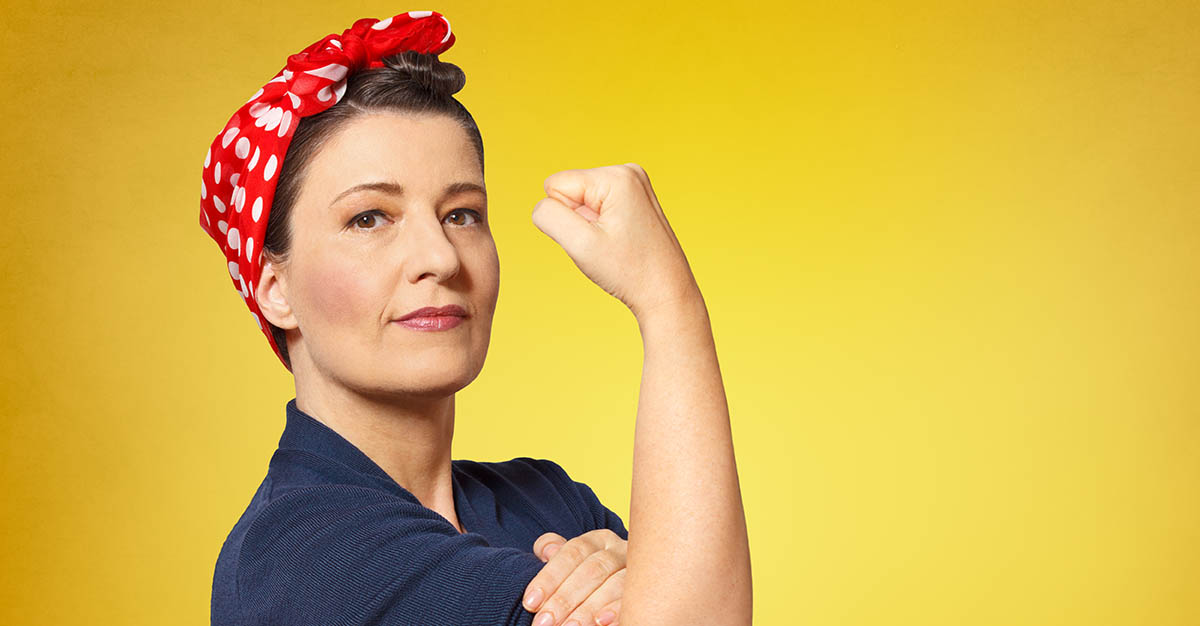 Rosie the Riveter
Many of today's seniors are old enough to remember Rosie the Riveter, who advertised the effectiveness of girl power during the American war effort of the 1940s. Known for her iconic flexing pose, Rosie is a fun, simple, and inspiring costume for any classy lady who knows the value of hard work.
To transform yourself into Rosie the Riveter, all you'll need is a red headscarf complete with whit polka dots (you can usually find this fabric at any craft store or simply buy the headscarf online for cheap), a comfy pair of blue jeans, and a blue button-down "work" shirt.
If you really want to go all out this Halloween, don't forget to apply some striking red lipstick and maybe even some dark eyeliner for a little extra pop!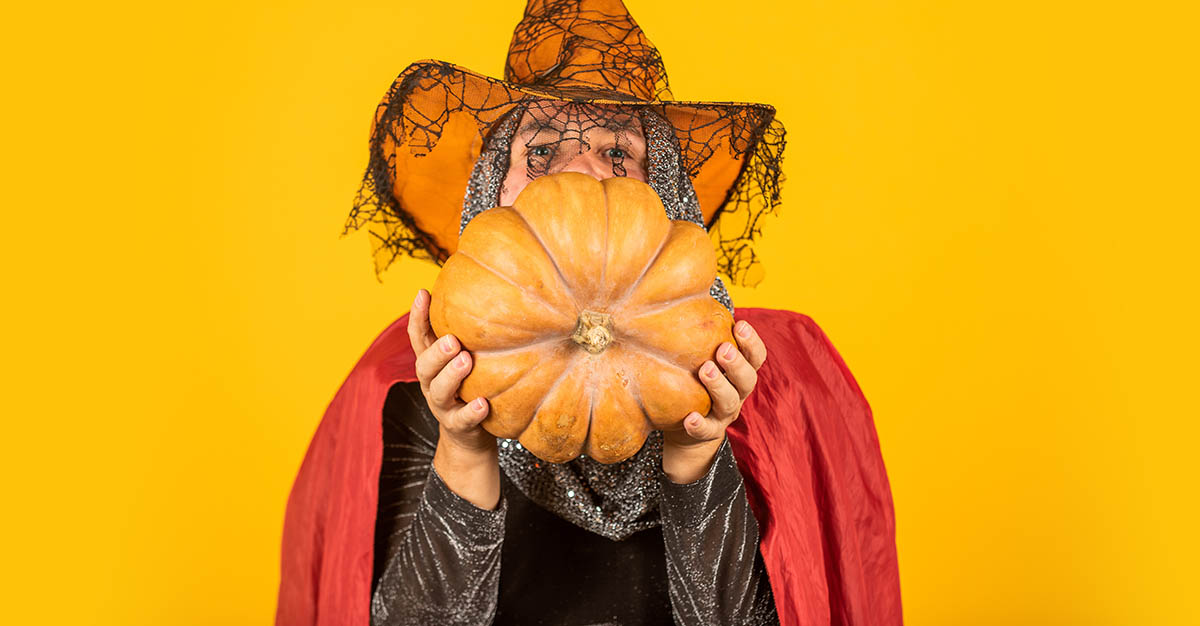 Wicked Witch
In another return to the classics of Halloween, why not go with a spooky wicked witch costume this holiday? The wicked witch is an iconic Halloween costume that never gets old, and there are so many fun variations you can throw in to make it your very own.
Most wicked witch costumes have a few pieces in common. To pull off the basic witchy look, you'll need a pointed black witch's hat (which can be easily found almost everywhere during spooky season), a black or purple dress or gown, and an old-school broom.
The true beauty of this costume is that the details are up to you! If you want to add some warty green makeup, a cauldron, a black cat, etc., absolutely feel free!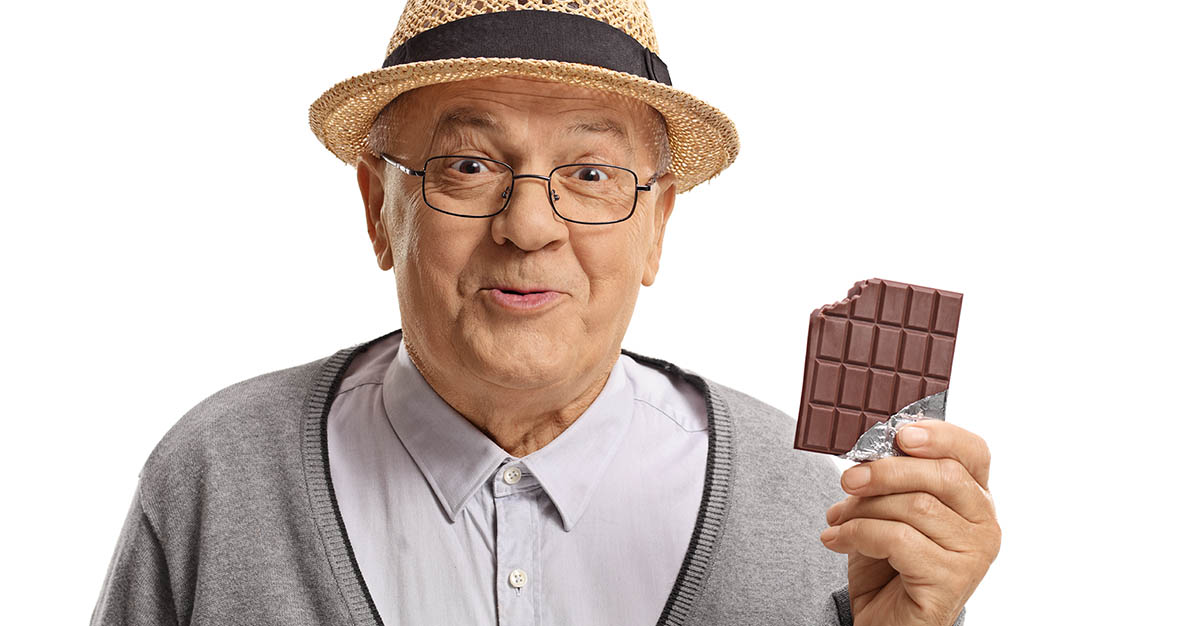 Candy Rapper
Another fun pun costume that the grandkids are sure to get a kick out of is the Candy "Rapper". To pull this one off, you'll need a good amount of candy wrappers. If you wish, you can opt for well-known treats like Reese's Cups, Hershey's Chocolate, and of course, M&Ms (to really drive home the pun).
Once you've acquired the necessary candy wrappers, simply take an old plain t-shirt and begin gluing the pieces to your top. Top off the look with some hip hop bling (like gold chains or rings), a sideways baseball cap, and a pair of baggy pants. Don't forget your mic, which you can get as a prop from a costume or party store, or make with a few easy-to-find materials.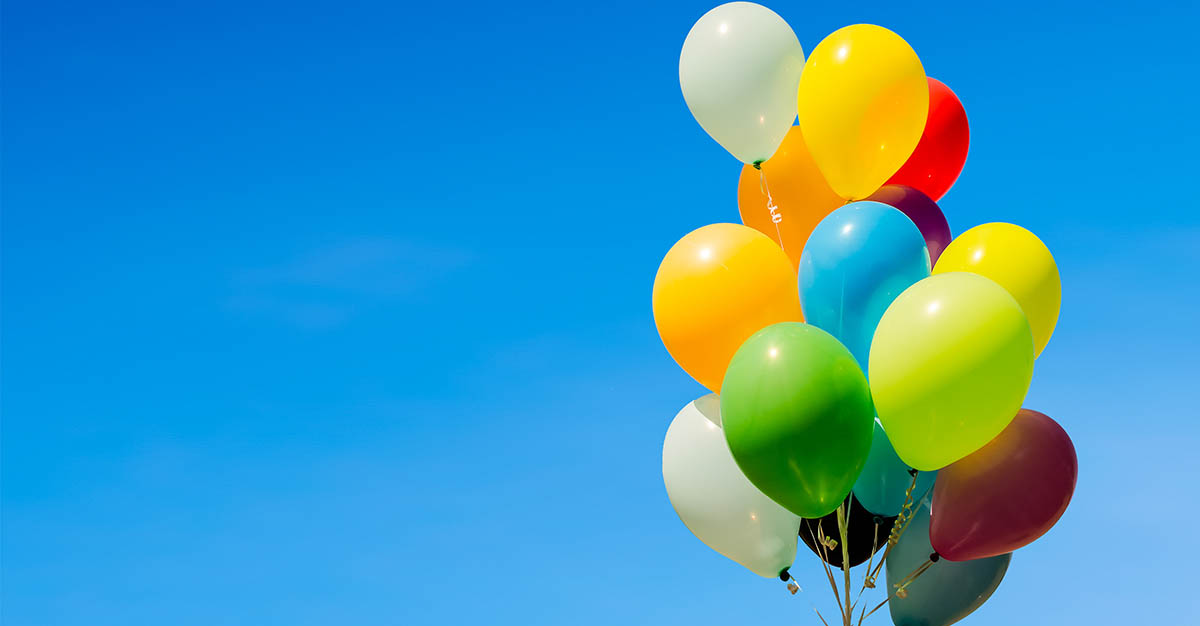 Carl from Up
Our final Halloween costume idea for older people is another character who comes from the land of movies and television, it's Carl Fredricksen from Pixar's heartwarming 2009 animated film Up! In the film, Carl is a grumpy senior who learns to have a little fun by the end of the film, and his costume is actually quite simple to recreate at home! 
To become Carl, all you'll need is a pair of brown pants (slacks if possible), a wool sport coat, a well-worn brown leather belt, a white collared shirt, a pair of square-lens glasses, and a black bowtie. If you already come pre-equipped with Carl's practical tennis ball-bottomed cane, you'll be soaring through the skies in no time! 
Find a fun forever home.
Check ratings and violations right here at Nursing Home Reviews!
REGISTER HERE
No matter what age you are, Halloween is a great time to let loose and have a little fun! If you or your loved one currently resides in a nursing home or assisted living facility that encourages fun and festive events, we hope our list of simple Halloween costumes for seniors comes in handy!
If you or your loved one doesn't currently reside in a nursing home that encourages the fun and creativity of older adults, what are you waiting for! Sign up for a Nursing Home Reviews account today to get the inside scoop on local facility reviews, ratings, and violations.