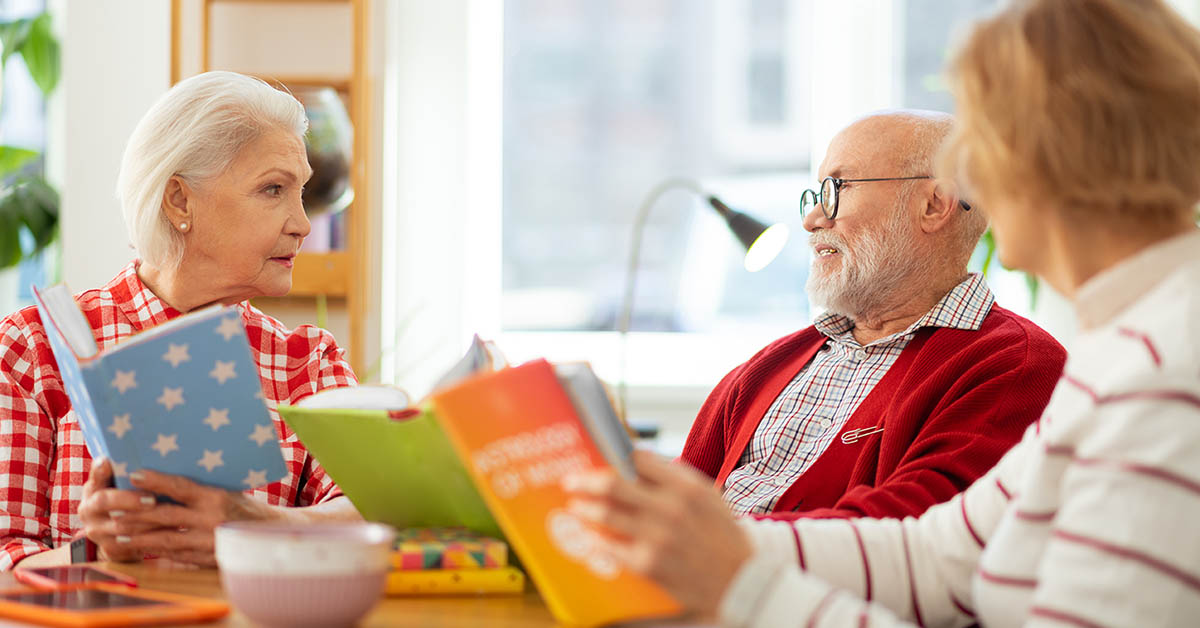 How important is reading for seniors?
Ask any bookworm (no matter the age) and they are all likely to tell you the same thing: nothing really beats a good book. Novels hold the power to transport anyone to any point in time, introducing people to places they have never been, and taking us all on incredible adventures without ever having to leave our homes.
In addition, books and reading in general can have a powerful impact on our ability to keep our minds sharp (especially as we age) potentially lowering the risk of conditions like Alzheimer's Disease and dementia for seniors.
Whether you are a senior who loves to curl up with a good book, or a relative looking for gift ideas for your well-read loved one, Nursing Home Reviews is here to offer several fantastic book suggestions for seniors.
5 Great Books Featuring Older Characters
Sometimes, our ability to truly enjoy a great book comes directly from our ability to truly connect with the characters. Seniors rarely feature in starring roles in modern media, but there are a number of fantastic books with older characters that you or your loved one is sure to enjoy. Check out five of them right here:
A Man Called Ove
This 2012 book by acclaimed author Fredrik Backman follows a lonely, sad old man who masks his pain behind a grumpy and rough exterior. Unfortunately, this performance causes his fellow community members to refer to him as "the bitter neighbor from hell". However, this all changes when chatty and non-judgmental young neighbors move in next door.
Sometimes funny and sometimes heartbreaking, "A Man Called Ove" brings to light the difference that true friendship can make in the lives of so many people, no matter the ages of those involved.
The Curious Charms of Arthur Pepper
Written in 2016, "The Curious Charms of Arthur Pepper" stars a 69-year-old man whose simple lifestyle is turned on its head when he discovers an unfamiliar golden charm bracelet among the cherished possessions of his late wife. 
Determined to find the truth behind the mysterious artifact, Pepper ventures out on an epic quest that leads him to discover the truth about his wife's secret life that took place before they met.
Featuring a bold cast of characters, exciting plot developments, and twists you'll never see coming, this book is a great choice for any senior who loves a good adventure.
The Unlikely Pilgrimage of Harold Fry
Written by Rachel Joyce and published in 2012, "The Unlikely Pilgrimage of Harold Fry" follows the story of a recent retiree who receives a letter from a dying friend. Determined to deliver his response to her in person, Harold begins walking the 600 mile distance to her location.
Over the three-month duration of this journey, we learn about Harold's past life, and the regrets and cherished memories that he has accumulated along the way. Insightful, breathtaking, and imaginative, this is a great story that will hit close to home for many older individuals.
The Little Old Lady Who Broke All the Rules
"The Little Old Lady Who Broke All the Rules" was written by Catharina Ingelman-Sundberg and published in 2012. The story centers on 79-year-old Martha Anderson, who becomes involved with a gang of delinquent seniors whose desire for a better quality of life leads them to commit several crimes, including robbing and ransoming priceless artwork for millions.
Along the way, the gang manages to dodge police, but unwittingly attracts the interest of the Mafia. Witty and insightful, this page-turner is too much fun to put down.
The 100-Year-Old Man Who Climbed Out of the Window and Disappeared
Published in 2009 and written by Swedish author Jonas Jonasson, "The 100-Year-Old Man Who Climbed Out of the Window and Disappeared" offers an interesting character whose exciting journey is similar in spirit to the likes of Forrest Gump.
The story follows Allan Karlsson, a man who has been disregarded by many after living a good, long life. On the eve of his 100th birthday, he escapes from a nursing home via his bedroom window and unexpectedly embarks on a journey that will come to involve criminals, grisly murder, a suitcase full of cash, and incompetent police.
Along the way, the reader is given detailed insight into Allan's past life, which happened to feature several American presidents, Russian tyrants, Chinese leaders, and other historical events that occurred throughout the 20th century.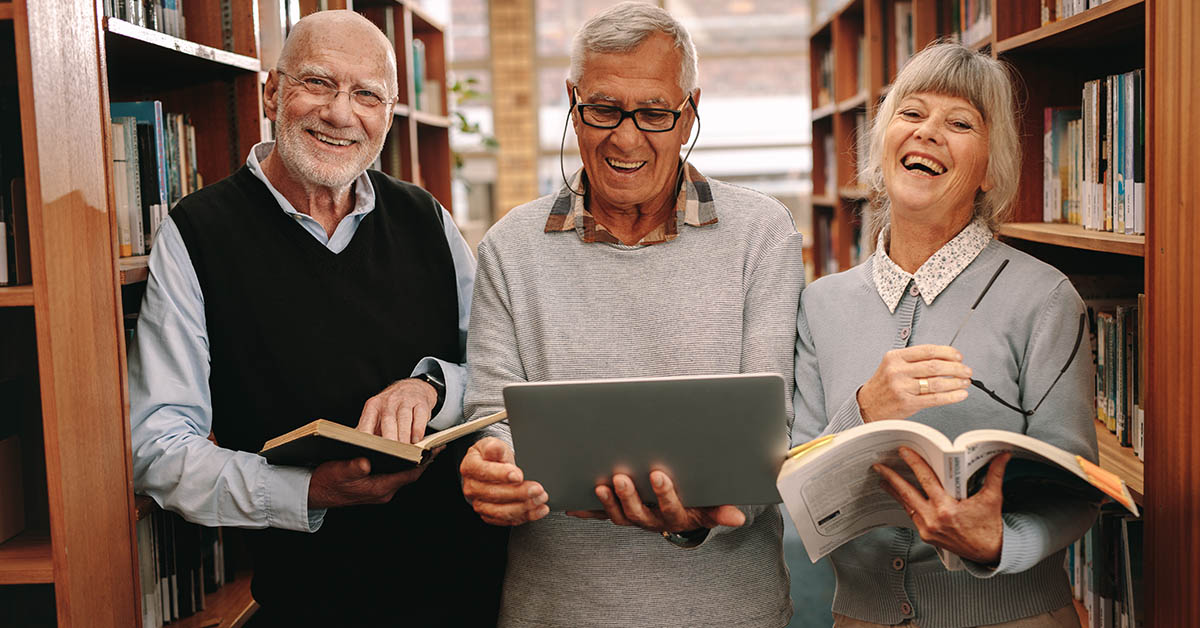 How can you be sure you or your loved one is well-provided for?
If you or your loved one is interested in any of the above stories, there are many large-print books available to explore! In addition, many of these novels can be purchased and installed on a user-friendly e-reader for on-the-go enjoyment. Beyond books however, there are many ways that you can ensure you or your loved one is well taken care of, and one of them involves their health insurance. 
For many seniors, finding an affordable and comprehensive health insurance plan is a major priority. However, there are so many options for healthcare benefits available, how can anyone know what the best option is? Click here to learn more about how to get the best healthcare insurance benefits for you or your loved one, and look out for more great tips from Nursing Home Reviews!
Find your perfect home.
Check ratings and violations.
REGISTER HERE