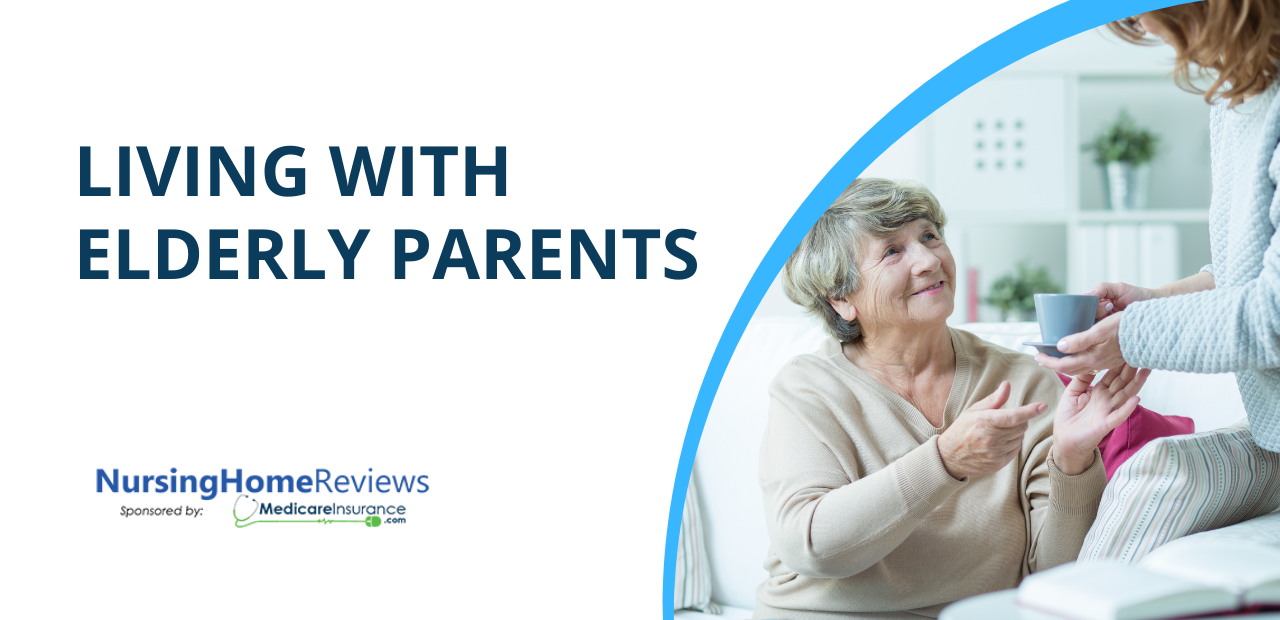 The Good Child: Should I move my elderly parents into my home?
If your parent is getting up there in age, you may begin to worry for their future and the future of your relationship with them. This is a completely natural worry to have, but figuring out how to go about handling it can often feel difficult and overwhelming.
Often, we can feel pressured to be "the good" son or daughter by offering to care and provide for our elderly parents on our own. While this concept may seem ideal on the surface, there's no question that taking on someone else's care and managing someone else's life can be incredibly challenging. For this reason, it's incredibly important to put significant thought into this decision before going through with it.
At Nursing Home Reviews, our goal is to provide assistance and information for not just seniors, but also those who care for them. Let's take a deeper look at the question: "should my elderly parent live with me?"
What's the best choice for of residence for your aging parent?
Start your search for the perfect facility today.
REGISTER HERE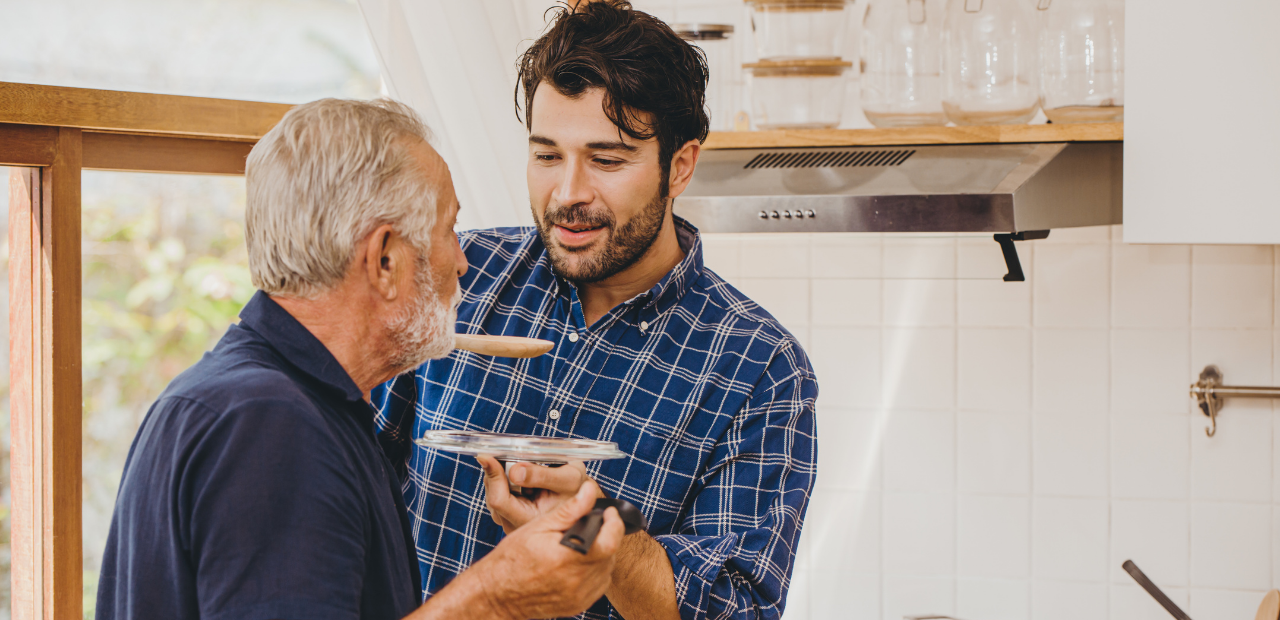 What should I consider before asking my elderly parents to move in with me?
Before making the decision to ask your elderly parent to move in with you full time, there are many things you should consider. Often, your intentions in making this offer are pure, but there may be unforeseen circumstances that you are not currently aware of that could cause issues later down the line.
In order to get a better understanding of exactly what taking on the responsibility of moving in your elderly parents entails, ask yourself the following questions:
How healthy is your relationship with your parents?
For some, caring for an aging parent is fulfilling and rewarding. In fact, more than half of caregivers claim that providing this care for the elderly gives them a sense of purpose and pride. However, there are many factors that could interfere with this concept, such as how close you are with your parent.
Ask yourself, would caring for my elderly parent in my home be a positive way to give back some of the care and love they provided to you throughout your life? Consider your relationship with mom or dad. Can you live together peacefully in the same home? Will living together strengthen or weaken your bond?
Even if you feel a sense of obligation when it comes to caring for your parent, it's important to be realistic and fair about your ability to live in harmony with one another.
How much personal assistance and supervision can you truly provide?
Caring for a senior can be a full-time job depending on the level of care they require. For this reason, it's important to understand your personal limits when it comes to caregiving. For example, if your parent needs help with bathing, dressing, or going to the bathroom, are you comfortable helping with this? 
Furthermore, you must also consider the impact that the time commitment of caring for an elderly parent may have. If you have a full-time job or have young children at home, it may not be ideal to attempt to care for someone who needs full-time assistance.
Keep in mind that the level of assistance your parent may require may change overtime. Even if all your doing right now is helping with errands or reminding mom or dad to take their medication, this is one thing — but it is another thing entirely to provide full-time custodial care to one who may eventually need it.
Can you financially support an additional housemate?
As anyone with children can attest, adding a new person to your home can be financially draining. Before deciding to take your aging parents in, ask yourself if you and your family can afford to do so.
A recent study conducted by the National Alliance for Caregiving (NAC) and Evercare, a non-profit community healthcare provider, found that caregivers can spend upwards of $5,500 per year on out-of-pocket expenses associated with the care of their aging loved one.
If this financial hit is something you can handle, that's good news; if it isn't though, it may be worth reconsidering or restructuring the agreement.
How does your parent feel about living with you?
It's easy to talk about how you may feel with regard to moving your aging parents in to live with you full time, but many people overlook the fact that there is much more than one person who should have a say. Even older individuals still have valid thoughts and feelings about lifestyle, privacy, and independence.
While many seniors are naturally hesitant to give up part of their independence, it's important to assess just how much of an impact this move will have on your parent. For example, if mom or dad would need to move long-distance to live with you, would they have a social network available to them? Is loneliness and social isolation going to play a factor?
When considering asking your parent to move in with you, you may believe it's the right thing to do, and it may very well be, but it's still important to approach the situation from all available angles.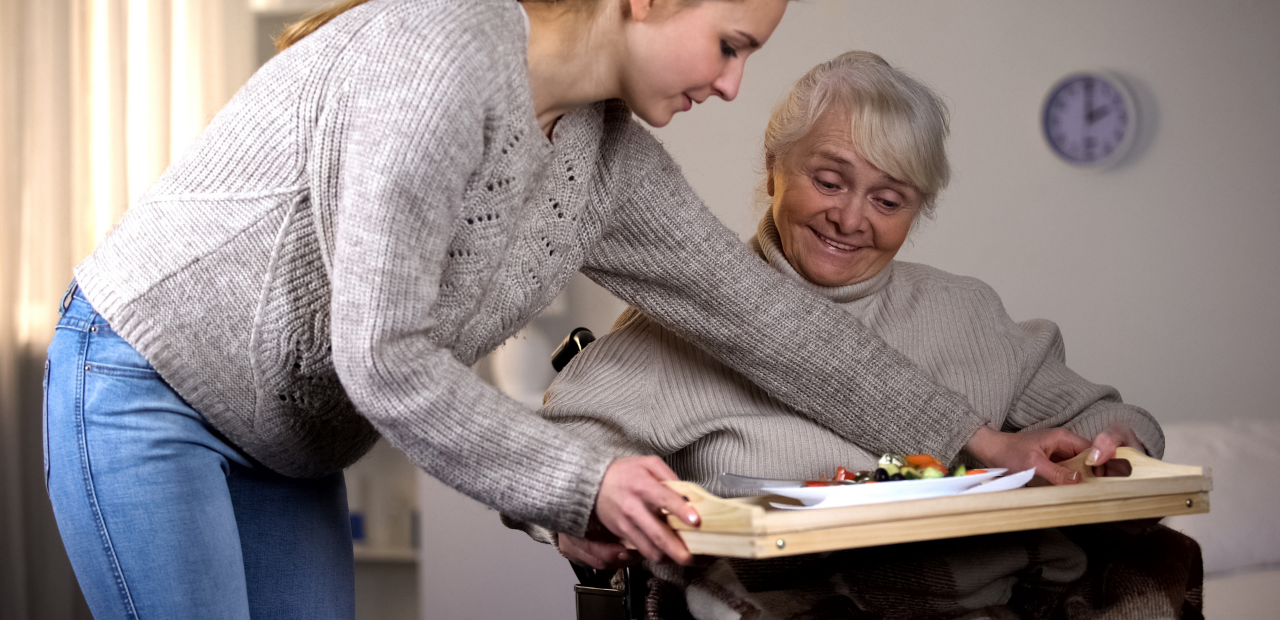 What are some tips to keep in mind when it comes to my elderly parents moving in?
As stated, living with elderly parents can be a significant adjustment for everyone involved, including you, your family, and your parent themselves. Should you decide to go through with your elderly parents moving in, be sure to keep the following helpful tips in mind.
Give yourself a healthy support system
Moving an aging parent into your home is a big responsibility. Unfortunately, it is likely that the transition may have serious ramifications when it comes to your mental health. According to the Family Caregiver Alliance, family caregivers are at an increased risk of burnout symptoms like increased depression, anxiety, and risk of heart disease.
For this reason, it is extremely important that you have a healthy support system in place should you decide to move your elderly parent into your home. This system may include understanding family members, support groups, or simply by reaching out to a professional home healthcare service provider for assistance when needed.
Take your time with the transition
In many cases, there is limited time to truly consider all your options before necessary actions must be taken. Still, you should do your best to take all the time you need to truly think deeply and mindfully about this idea every step of the way.
Typically, this means having important conversations with your spouse, children, and parents if possible. Perhaps even conversation with siblings or other close relatives can be beneficial to your efforts.
Have a backup plan
It can feel like your duty as the loving child to provide your aging parents with the care they need when the time comes, but the reality is that often, this burden can be too great for you to bear, no matter how much you love you mother or father. In short, there may come a time where, even if you had the best intentions, things are just not working out as you had hoped.
When this happens, there is absolutely no shame whatsoever in considering other options when it comes to giving your aging parent the resources and care they need to thrive. At Nursing Home Reviews, we provide family caregivers and seniors alike with incredibly valuable information on many of the long-term care facilities, nursing homes, or retirement communities in your area.
Finding high-quality care is especially important.
The best way to ensure that your loved one is as comfortable as possible in their new residence is to ensure that the care and attention they receive from their chosen facility is top-notch. At Nursing Home Reviews, our goal is to help you get started on your search for the ideal nursing home facility.
You can dive right into our process by signing up for a Nursing Home Reviews Account today. Once registered, you can start comparing facilities and their ratings online immediately. In addition, you will also be able to view vital information about some facilities, including any violations some facilities may have on record.
Start building your list of favorites and leave your very own reviews today with Nursing Home Reviews!
Find your perfect home for mom or dad
Check ratings, reviews, and violation records at Nursing Home Reviews.
REGISTER HERE
From our site, you can explore ratings and reviews made by people just like you in an effort to curate the best possible list of long-term care facility options for your parent. In fact, you can even get access to incident and violation reports to ensure that you are making a wise and safe choice.
To get started today, simply sign up for an account and begin browsing through all the information we provide. Remember, we are always here to help.