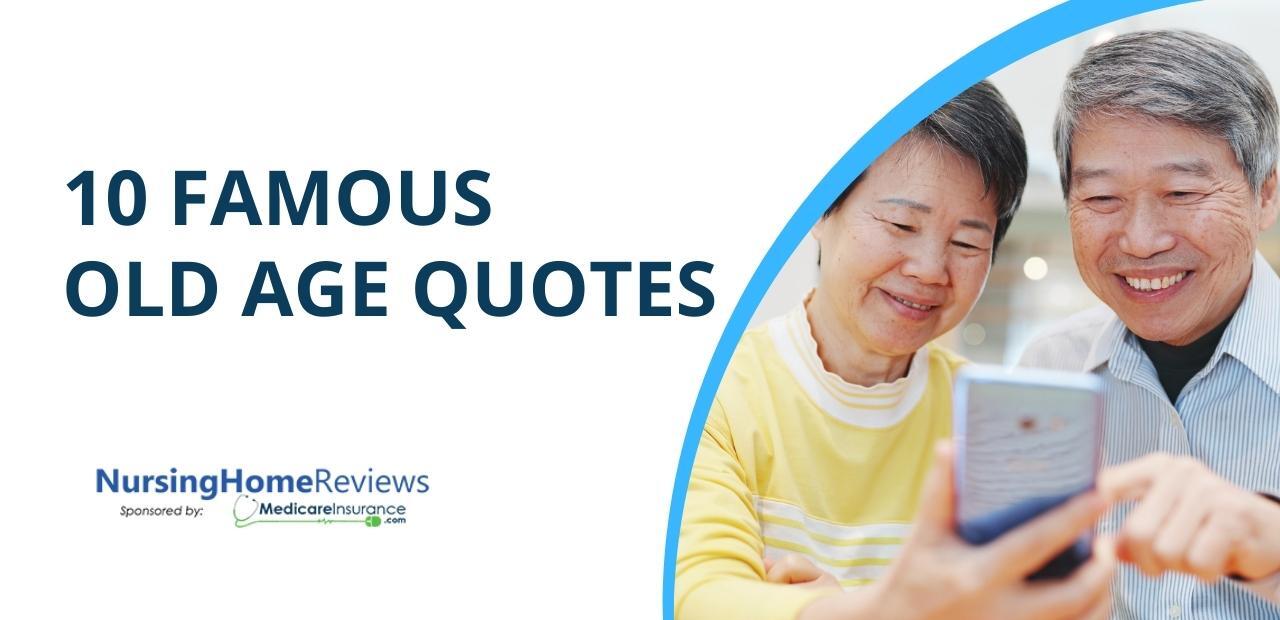 The Wisdom of Aging: Great advice for seniors.
As many seniors and older individuals would agree, there is a lot to be said of the wisdom that comes with aging gracefully. Since the earliest days of mankind, society as a whole has looked to our elders for guidance and recorded their old age quotes for future generations to hear. Much of the time, these sayings are about aging itself.
While the completely normal process of aging is often shrouded in the context of hiding or preventing it, there is much to be said about the importance of accepting and embracing this wholly natural fact of life.
Whether the role models we look to for advice for seniors on aging are historical, legendary, or even literary, there is a lot we can learn from the generations that came before us. Without further ado, here are ten great quotes for seniors regarding aging.
10. "Wrinkles will only go where the smiles have been." – Jimmy Buffet
Known for his fun loving nature and care-free lifestyle, folk singer Jimmy Buffet is one man we should all trust when it comes to sage advice on happiness. This quote is a shining example of such an attitude.
9. "The longer I live, the more beautiful life becomes." – Frank Lloyd Wright
Spoken from a similar mindset to the above quote, this morsel of mindfulness, once uttered by brilliant architect Frank Lloyd Wright, proves that the beauty of life is always in the eye of the beholder. Put another way, we naturally become more awakened to the world around us the longer we are around to experience it.
8. "Growing old is mandatory, but growing up is optional!" – Walt Disney
This quote, spoken by a celebrated creator and one of the most prolific imaginations the world has ever known, reminds us that even as we grow older, we never have to abandon our lease on life or alter our pursuit of happiness.
7. "We are always the same age inside." – Gertrude Stein
American literary genius Gertrude Stein, author of famous works such as Tender Buttons and The Autobiography of Alice B. Toklas, was one of the most influential and prolific thinkers of the early 20th century. Her quote here serves as a great bit of advice for seniors to always remember that age is just a number; it's how you feel on the inside that matters most.
6. "Getting older is like climbing a mountain; you get a little out of breath, but the view is much better!" – Ingrid Bergman
Iconic Swedish actress Ingrid Bergman was one of the most beloved starlets of the mid 1900s. Carrying a reputation as one of the most talented and beautiful Hollywood personalities of all time, Ingrid often faced questions regarding the effect of aging on her career and appearance. With this old age quote, we see that a positive perspective is one of the most important facets of aging gracefully.
5. "The best tunes are played on the oldest fiddles." – Ralph Waldo Emerson
World-renowned philosopher and poet Ralph Waldo Emerson was one of those individuals who was wise beyond his years even as a young man. This quote effortlessly communicates one of the most positive aspects of the aging process: the experiences associated with living a fulfilling life will always be the key to splendor and personal satisfaction.
4. "Aging is an extraordinary process where you become the person you always should have been." – David Bowie
The late, great musician, David Bowie, may have left this Earth earlier than expected, but he left it after making a serious impression on people of all ages. This quote offers insight into the mind of one of the world's most charismatic figures while teaching us all that maturity is a matter of choice, and that aging is the tool with which we make it.
3. "The afternoon knows what the morning never suspected." – Robert Frost
Profound poet Robert Frost was often able to communicate even the most complex of concepts through beautifully woven prose. We see a great example of that with this perspicacious quote, which illustrates the introspective nature of getting older.
2. "What I have learned so far about aging, despite the creakiness of one's bones and cragginess of one's once-silken skin, is this: Do it. By all means, do it." – Maya Angelou
When it comes to literary masterminds, few are as respected as the legendary Maya Angelou. Her unique perspective transcended many facets of life and love, with her ideas surrounding the concept of aging being merely one of them.
This inspiring quote is an incredible showcase of Angelou's determination and unique outlook on aging. Here, she tells us that as frightening and overwhelming as something may seem, it is almost always still worth the effort.
1. "Don't try to be young. Just open your mind." – Betty White
At this point, it is hardly an overstatement to claim that Betty White, one of the world's most revered performers, is quite possibly the single most recognizable senior citizen (aside from perhaps Santa Claus) on the face of the planet.
Sadly, the world recently lost Betty White after nearly a century of truly incredible impact. Throughout her life, she never failed to inspire generations of people in so many ways, many of them being her fellow seniors. 
This quote serves as an extraordinary reminder that nothing should be left unattempted. No matter how old we may become in body, we are never too old in spirit, and we must make the most of every new enterprise and opportunity.
Find your perfect home.
Check ratings and violations.
REGISTER HERE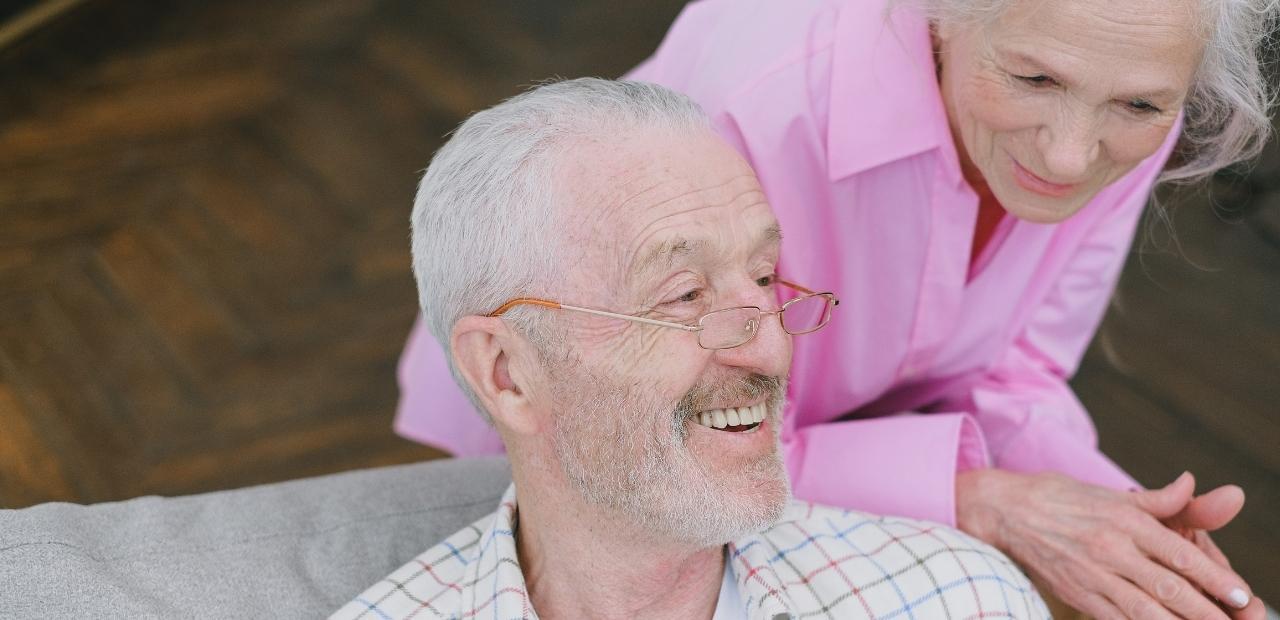 No matter how many astounding minds have come and gone over the years, there is always something to learn and appreciate about life's greatest challenges, including aging.
For more inspiring quotes relating to the subject of aging, feel free to click here. Alternatively, you could also simply pull up a chair. Nearly everyone has a story to tell and wisdom to impart. Often, all it takes is an invitation.