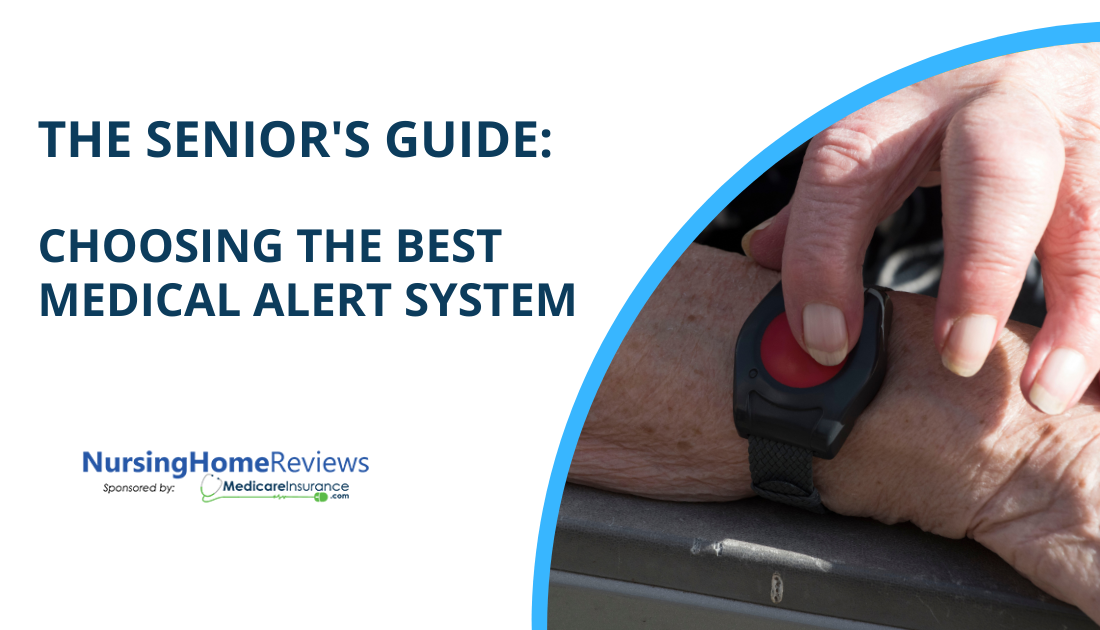 Medical Alert Devices: A Long-Time Necessity for Seniors
It's one of the most famous scenes in advertising history: a woman sprawled on her bathroom floor, gripping her toppled walker as she shouts, "I've fallen, and I can't get up!" This line has been parodied everywhere from The Golden Girls to The Goldbergs. Services like Life Alert have been a punchline since the late 80s, to the point where that famous line is now their registered trademark. But as campy and melodramatic as ads for medical alert devices can be, the reality is no laughing matter. 
If you're a senior who lives alone, there is a very real chance that you'll experience a fall or other medical emergency that will render you unable to call for help. Yes, cell phones exist, as do smartwatches. Still, if you fall in a way that prevents you from accessing your smart devices or even end up unconscious as the result of a medical emergency, you'll be glad to have invested in a medical alert system.
While intercom style devices still exist, many medical alert devices are now fully mobile. They can even detect a fall or track your location via GPS in the event of an emergency. These devices are more than a niche: they're a whole industry that might just save your life. 
You might be asking, "what is the best medical alert system?" but like with any medical device, the answer can be complicated. It's important to compare medical alert systems to find the one that fits your specific needs. Read on to learn m
Are you in need of long-term care?
Start your search for the ideal facility today.
REGISTER HERE
Mobility Matters
As we grow older, it's important to consider our basic mobility needs. In the past, medical alert systems for seniors were bound to landlines, confining their users to their homes. Today, more and more seniors are pursuing an active lifestyle, and medical alert services have adapted to meet their needs. Most services now offer a mobile option, which uses cellular technology and a built-in microphone to function anywhere where there is cell service. These devices might also include GPS for an added fee, allowing dispatchers to send help to your location should you need it.
However, there are downsides to this technology: mobile alert systems are more expensive than their home-bound counterparts. There's also the issue of power: traditional alert systems draw power from landlines, allowing them to function during a power outage. The pendants and bracelets use battery power, but as they only send a signal when the button is pressed, these batteries can last for years on a single charge. 
Conversely, cellular systems constantly search for and connect to new cell towers as you travel. While they use less power than smartphones, they still require regular charging to function. If you live in an area with frequent power outages, have limited cell reception, or are simply prone to forgetting to charge things, a home-based system might be a better option.
Accessibility and Form Factor
Even if you buy the most sophisticated medical alert system on the market, if you can't activate it during an emergency, it might as well just be a piece of plastic. You'll want a device that you can reliably activate when you need it. 
The most iconic medical alert device is a pendant worn around the neck, although others come in alternate form factors, like a bracelet or watch. A few are even just Android smart devices with custom software.  Regardless of the form, they all work similarly: you press the alert button to call for help during an emergency. Some may also be voice-activated, allowing you to call out a phrase to activate the device.
Before purchasing a medical alert device for a senior, you'll need to consider the use case. Pick a device you know you'll be able to keep on your person at all times, and that has a form factor you're comfortable using. 
Consider the watch form factor as an example: some devices require you to press two buttons simultaneously to trigger an alert. Activating the device may be difficult for seniors with arthritis, and certain falls may prevent you from reaching the buttons with your free hand. 
Other wristbands feature a large button on the watch face, which is more conspicuous and easier to activate in an emergency but may result in false alarms. There's also the question of whether the device is waterproof: it is possible to install a fully-featured medical alert system on a smartphone, but if you slip and fall in the shower, that phone may not be able to help you.
Some medical alert systems include stationary buttons placed next to your bed or near the ground in areas with a high risk of falling. These devices are an excellent supplement for those who prefer wearable medical alert devices, but should not be your sole means of protection. 
Ideally, a medical alert system should be difficult to trigger accidentally but easy to activate in an emergency. That usually means having a button you can reliably press, but you can also add voice activation or automatic fall detection as a fail-safe measure.
Ready to explore your nursing home options?
Check ratings and violations today.
REGISTER HERE
Fall Detection
Many medical alert devices now include automatic fall detection, using a gyroscope to detect changes in balance and sudden impacts. The device will first attempt to determine if you are alright if you take a hard fall. Suppose you respond that you are not or are otherwise unable to get up. In that case, the device will automatically reach out to your emergency contacts or call emergency services, depending on your settings. In addition to this, some devices also include activity detection alerting emergency services if you have not moved for an abnormal amount of time.
These devices aren't infallible: specific systems might register a false positive under certain circumstances, risking an unnecessary 911 call if you fail to cancel the alert. Still, they can be a lifesaver in the event that you fall unconscious or are otherwise unable to activate the system manually.
Who is looking out for you?
Monitored medical alert systems connect you to an operator, who can then assess your needs and choose an appropriate response. Depending on the severity of the emergency, this operator will either contact a loved one, a caregiver, or dispatch emergency services to your home. Some services also come with a key lockbox, which responders can unlock with a code provided by the operator. 
A monitored medical alert device is usually the safest option, as you are guaranteed to reach someone, be it a friend, neighbor, or 911. However, they usually come with a monthly fee on top of the cost of the device and may also include a cancellation fee. 
Unmonitored services are usually less expensive. Specific smart devices even have unmonitored services available as an app. These services can automatically contact a friend or family member from a programmed list and may be able to contact emergency services if you do not receive a response. 
While this seems similar to what a monitored service can provide, there are some disadvantages: unmonitored services are often a bit slower, going through your entire list of emergency contacts before calling 911. They may also be slightly less adaptable: with a monitored service, you could have the operator call a specific contact, like a neighbor, depending on their proximity and availability. 
Additionally, an unmonitored service may prioritize specific contacts over others, but you would not be able to bypass that priority during an emergency. Finally, some unmonitored services offered as apps may not contact emergency services, particularly those installed in smart speakers or similar devices. 
In most cases, a monitored system is your best option. However, unmonitored systems can be appropriate for seniors with a live-in caretaker or who live near people who can quickly and consistently respond.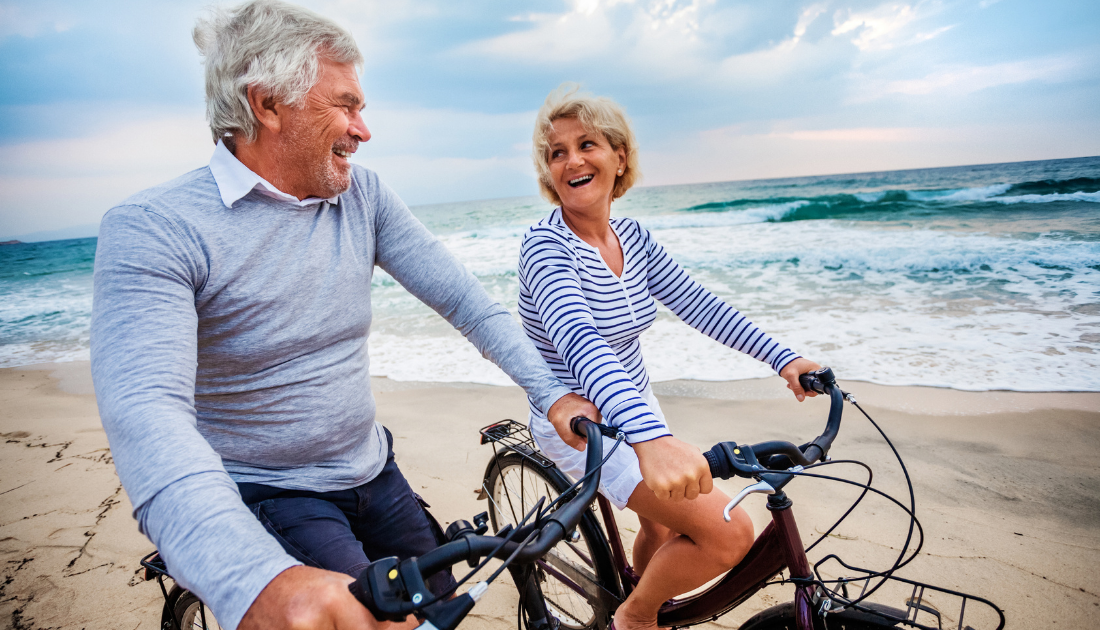 Technical Concerns
Often, seniors are much more technologically savvy than people think. Still, when looking at medical alert systems for seniors, it's important to consider ease of use. Some systems include a wide range of customization options, including wall-mounted buttons and smart home integration. Some companies have integrated their services into smartphones and wearable devices, allowing you to use the phone or watch you already have as a medical alert system. 
While these systems are great for the technically savvy, they're not appropriate for some use cases. Seniors who are uncomfortable with technology will likely prefer an all-in-one system, like a wearable pendant. Added features, like wall-mounted buttons, may also be challenging to install without help. 
Choosing a device as automated as possible for seniors with memory issues is best. A GPS-enabled device with automatic fall and activity detection is ideal, as it can detect an emergency and dispatch help without any input from the user. 
When a Medical Alert System May Not Be Appropriate
While medical alert devices for seniors can save lives, there are cases where they're just not appropriate, the most obvious of which is when a senior is under constant care and supervision, such as individuals with severe health problems or cognitive decline. There is little risk of falling in these situations, and if an emergency does occur, a caregiver can respond immediately. An automatic system may serve as a good supplement in these situations. Still, if things have progressed to the point where constant supervision is required, you're better off investing in a good care facility. 
Also, you should never give someone a medical alert system as a gift. Like adopting a pet or buying a house, selecting a medical alert system should involve the recipient or caretaker. Otherwise, you may end up providing someone with a system they cannot or will not use.
With proper research and use, medical alert systems can help seniors live longer, more fulfilling lives. They reduce the need for direct supervision and can allow you to live on your own for longer periods of time. However, there may come a time when a retirement home or long-term care facility may become the best choice for your situation. 
At Nursing Home Reviews, we have ratings, reviews, and violation records of hundreds of nursing homes, allowing you to find one perfect for your lifestyle.