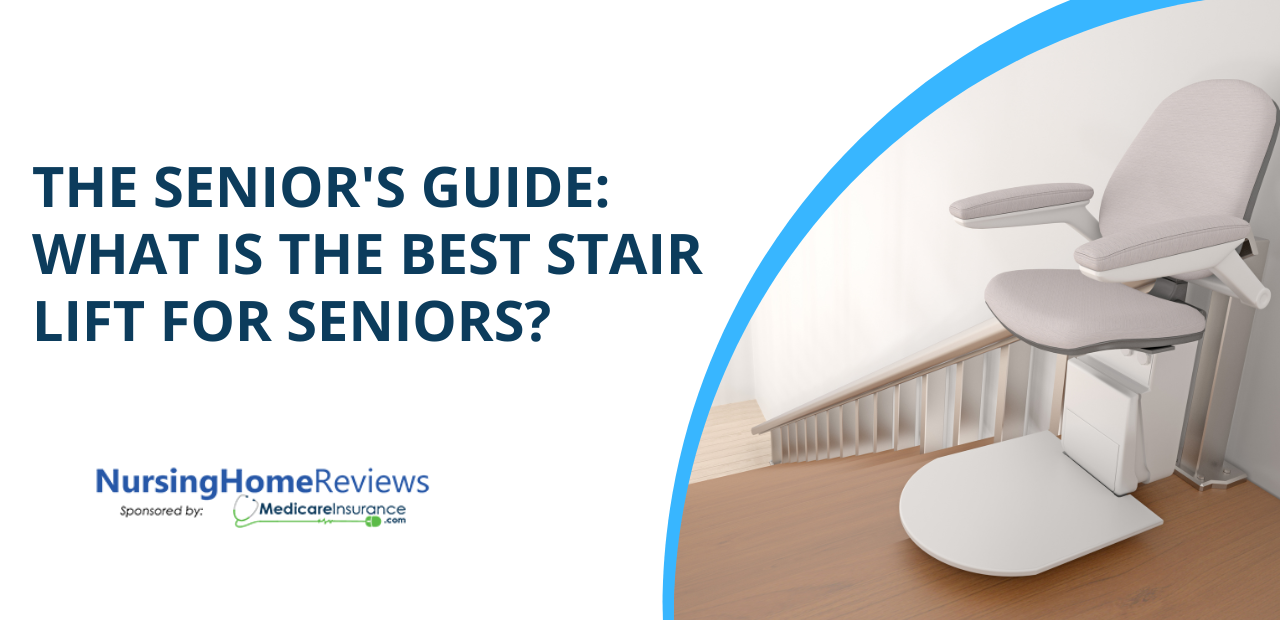 Sometimes, You Just Need a Lift
For seniors who want to age in place, something as simple as a flight of stairs can become a daunting obstacle. They can leave you feeling trapped, unable to safely navigate your own home. If the daily trek to and from your bedroom becomes too much, you might even be tempted to move to a single-story home. While this is a valid choice for some people, for many it simply isn't an option. 
Luckily, you don't need to pull up stakes just because of some stubborn stairs. A stair lift is a surprisingly affordable device that allows people with mobility issues to easily navigate even the steepest of stairs. Simply buckle into your motorized seat, press the button, and relax as you're carried to your destination. 
Stair lifts are considered durable medical equipment, meaning Medicare will cover a portion of their cost. They're also much cheaper than moving to a senior living facility, with a one-time investment of a few thousand dollars before insurance. If the only thing standing between you and independence is a flight of stairs, you owe it to yourself to at least consider a stair lift. 
Like all tech, however, there are some important considerations to be made before you pull out your wallet. In this edition of The Senior's Guide, we'll show you what to look out for when choosing a stair lift.
Costly Curves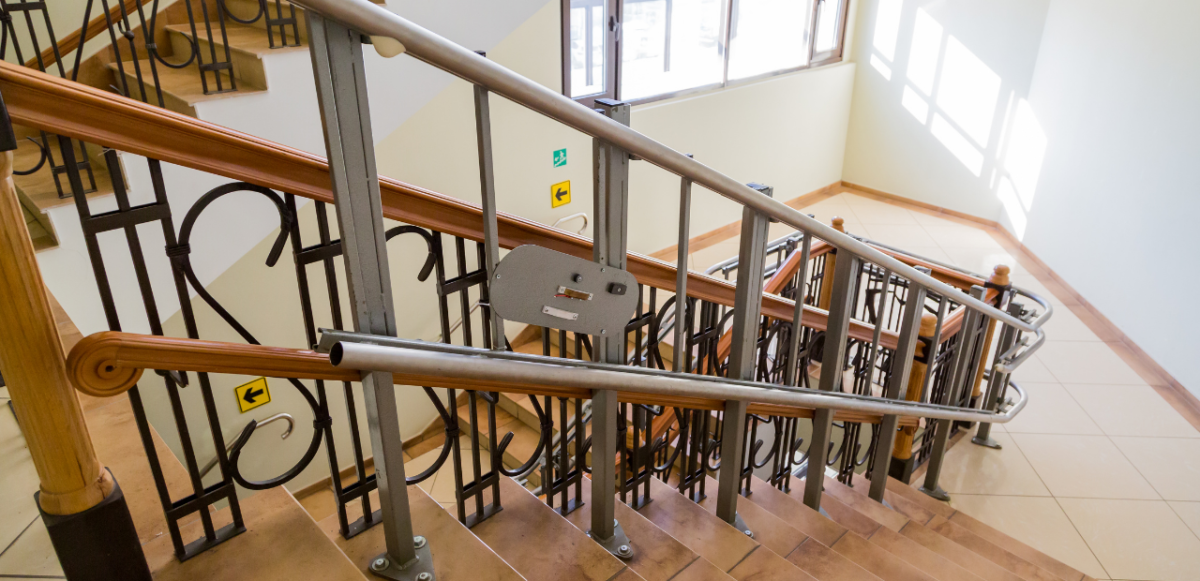 In general, there are two types of staircases: straight and curved. Straight stairs are easy to install a stair lift on, since you can mount a standard rail to the wall or banister. It's when things get twisted that you start to run into problems. Staircases occasionally feature landings to save space, after which the stairs will make a 90 or 180-degree turn. These are a bit more expensive to build for, but can still use mostly standardized pieces. Spiral staircases and other irregular designs, however, require entirely custom frameworks. This can elevate your final stair lift cost significantly.
Other factors to consider are the location of your staircase. Most stairlifts are designed for indoor use only. If you have exterior stairs, such as those leading to a dock or balcony, you'll need to invest in an outdoor-grade stair lift. These are made of marine-grade materials, so they can withstand even the harshest seaside conditions, but they're considerably more expensive.
Heavier individuals might also struggle with chair lifts. The average maximum rating for a chair lift is around 300 lbs. Heavy-duty models exist, but are noticeably more expensive than their lighter-weight counterparts. Before committing to a purchase, consider how many of these cost-modifying factors might affect you.
Fortunately, even if the base cost is expensive, there are programs in place to help make these devices more affordable.  In addition to coverage offered through Medicare, individual manufacturers may offer payment or rental programs. Consult your primary care physician and insurance provider for more information on your options.
Going Beyond the Basic
All of the above considerations are the bare minimum you need to consider when purchasing a stair lift. However, there is a lot more to these devices than how straight the railing is. Keep an eye out for these features when shopping for a device.
Safety Features
This is by far the most important consideration. Despite their slow speed, stair lifts are still motorized, mechanical devices designed to carry full-grown adults, and are often placed in precarious positions. Before installation, consider having your home assessed for fall safety to ensure the device is a good fit. You should also do follow-up fall assessments following any major changes in your health.
When installing a stair lift, make sure that it is easy to access. The user should be able to easily lower themselves into the chair, and should have a wall or handrail nearby for balance. Many chairs have a swivel function, allowing the user to avoid disembarking on uneven ground. Ensure that the chair lift does not obstruct any doors or passageways while in use. 
Stair lifts come equipped with automotive-grade safety belts, and may also include ankle restraints for added safety. Make sure your stair lift's seat belt is functional, and never use it before buckling up.  
If you have pets or children in the home, it is a good idea to choose a stair lift with automatic safety sensors. These will detect any obstacles on the stairs and stop the stair lift before collision, preventing an accident. 
Finally, it is a good idea to choose a key-operated device if you reside in a home with children. The allure of a motorized device might be too much for little ones to resist, so being able to secure the device when not in use is a good way to avoid injury or damage to the device.
The best stairlift for seniors is a safe stair lift. Don't skimp on safety. 
Battery Power
This is a standard feature on most lift chairs, considering how critical their operation is. The last thing you want is to be stranded during a power outage. The best stair lifts for elderly people usually include a built-in battery, which automatically charges when at rest on the top or bottom floors. Check to see how many round trips your stairlift can manage during an outage, and be sure to confirm that it offers automatic charging.
Ergonomic Controls
At a bare minimum, a stairlift should come when you call it, much like an elevator. However, any other controls are dependent on the user's ability. People who are arthritic or who suffer from cognitive decline might benefit from simple paddle controls, rather than slightly more complex touch controls. Audio and visual diagnostics are also recommended, as to make diagnosing any issues with the device easier.
Space Saving Considerations
If you share your home with others, consider a stair lift that folds away when not in use. Some stair lifts include powered seats and footrests that automatically fold flat against the wall to free up stair space. You might also want to consider a non-intrusive railing to maximize usable space. 
Find a home that works for you.
Check ratings and violations.
REGISTER HERE
Despite everything, you might find that a stair lift just isn't for you. If so, not to worry! Here at Nursing Home Reviews, we can help you compare senior living facilities with our up-to-date archive of reviews, ratings, and violations. Enter your zip code today to start your search!