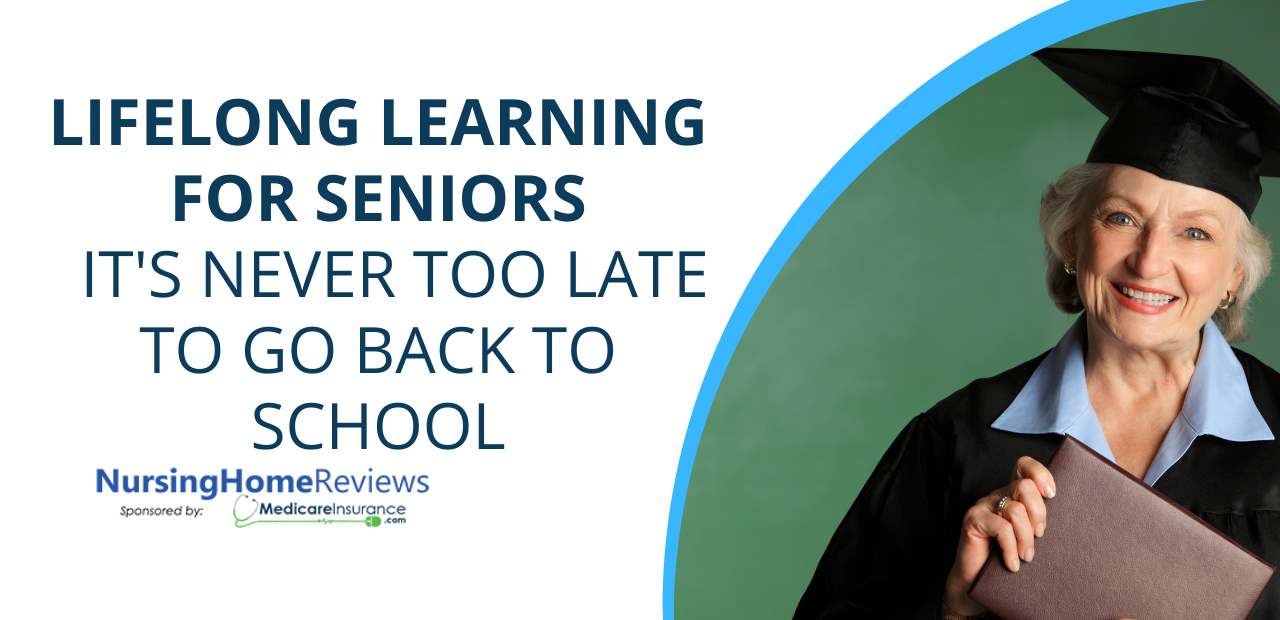 School is Back in Session
It's September, stores are filled with notebooks and dorm furniture, those iconic yellow buses are back on the streets, and thousands of seniors are heading back to the classroom. Oh, and I'm not talking about people in their senior year: I'm talking about seniors, as in people 65 and older. Back to school season isn't just for kids anymore. In fact, every day, seniors are filing into lecture halls across the country in pursuit of knowledge. For the retiree with ample free time, these lifelong learning programs are an engaging, inexpensive, and fun way to expand your horizons and learn more about our world, all without having to write a single essay.
No More Homework, No More Books
Lifelong learning is defined as the ongoing, voluntary, and self-motivated pursuit of knowledge. That is, learning for the sake of learning, rather than pursuing a degree or certificate. Typically aimed at seniors, lifelong learning programs are quite different from the college courses you remember. For starters, they usually don't involve assignments or homework. If you're taking a course on creative writing or fine art, you might be asked to produce something like a poem or a drawing, but these aren't graded. 
These courses also tend to focus on a narrower subject matter than the broad, sweeping courses taught to undergraduates. Instead of taking a course on music theory, you could take a course focused on the works of your favorite artist, learning to appreciate them on a deeper level. Instead of World History, you could take a course on a specific city's art, culture, and history. Some courses focus on topics colleges wouldn't ordinarily cover, like wine tasting or baseball. Nearly all of them are taught by lecturers passionate about the topic: there's no checking boxes or meeting quotas here. 
As a result of their often unique subject matter, these courses are almost exclusively attended by adults. There's no minimum age, though many lifelong learners are retirees or people with flexible schedules. Many universities offer specialized lifelong learning programs, offering access to classes at low or no cost. If you're unwilling or unable to make regular treks to the lecture hall, many of these courses are also available online.
Return to Campus Life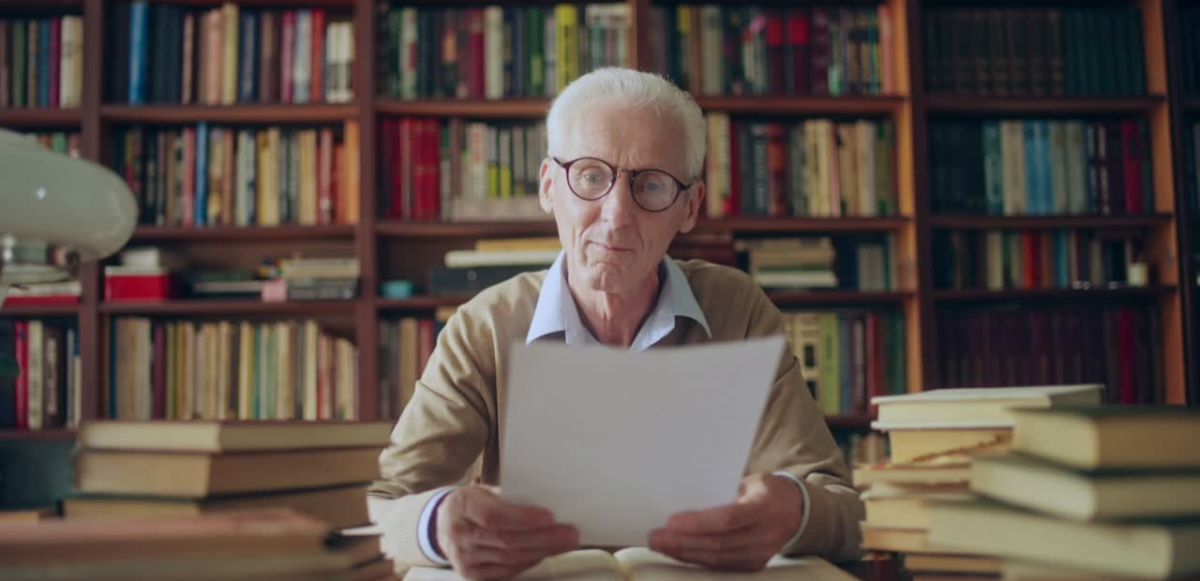 For some seniors, the courses offered at these lifelong learning institutes just aren't authentic enough: you don't want some relaxed lecture on some shallow, public interest topic. You want to be on the bleeding edge of knowledge. You want to go deeper than a four-week lecture could ever dream. You want to walk across campus, coffee in hand, mingling with other students. You want real academia. Well, universities have programs for that as well.
Many institutions allow students to audit courses: this means voluntarily taking a course for no academic credit. Many students choose to audit courses to decide between majors or to pursue a subject they're interested in without impacting their GPA. However, auditing is also popular among lifelong learners who either don't live near a lifelong learning institute or who wish to pursue a topic not typically covered by senior education programs. 
Unlike the limited-run courses offered at lifelong learning centers, these are real college courses. Your classmates will be students pursuing a degree, and you'll be expected to pay for textbooks and supplies. However, depending on the state and institution, some or all of your tuition may be waived. 
Your level of expected engagement also varies. Some instructors will exempt you from any assignments in favor of focusing on enrolled students. Others will have you participate like everyone else. In nearly every case, you will need specific permission from an instructor before you can audit a course, so be sure to ask about expectations before you enroll. 
Not all universities allow seniors to audit courses, particularly private institutions. Depending on the school, they may limit auditing to enrolled students, or only allow auditing of online courses. Contact your local university for more information about their auditing program.
Degrees for Retirees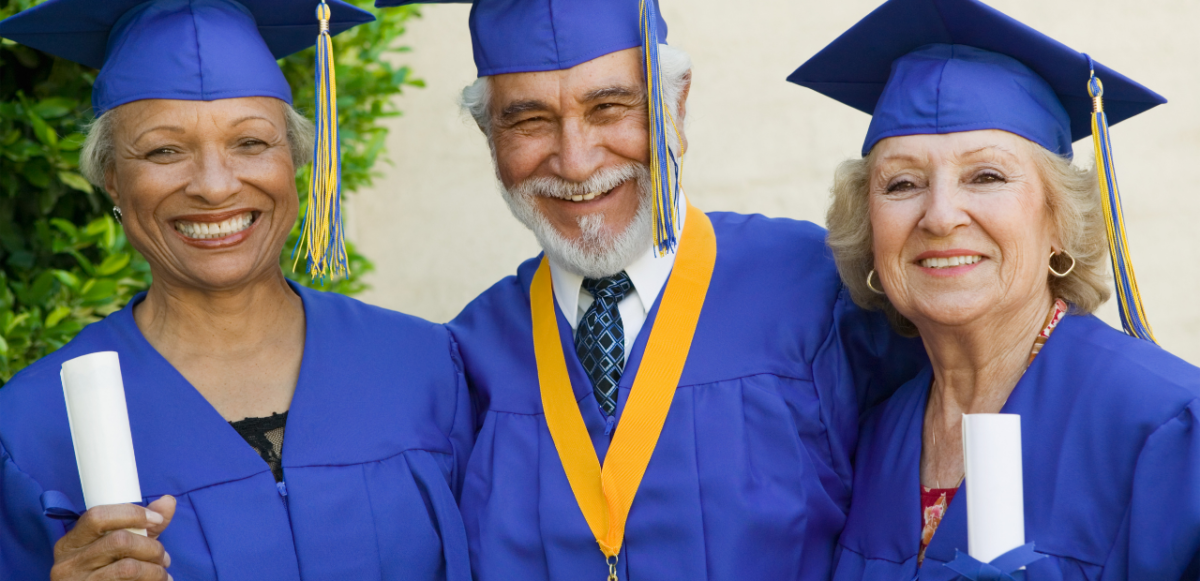 Maybe you want something more than just knowledge. Maybe you regret never finishing that Master's degree. Maybe you want to open a business but never got your MBA. Maybe you just want people to call you doctor. Many schools have programs specifically designed for seniors pursuing a degree, but be warned: it might cost you.
While many states offer tuition waivers and discounts for auditing courses, taking them for academic credit is a different story. Some states, like Kentucky or Louisiana, waive tuition for students above a certain age, provided they're attending a state-sponsored institution. 
Other states, like Texas, allow you to take a limited number of credit hours for free, or charge a reduced rate per course. If you're attending a private university or pursuing an advanced degree, expect to pay a hefty fee. Contact your university's financial aid office for information on discounts, waivers, and scholarships. Still, if you can afford the cost, pursuing a degree can open many doors in life, no matter how old you are. 
Find your perfect home.
Check ratings and violations.
REGISTER HERE
At Nursing Home Reviews, we're dedicated to enriching the lives of seniors. That's why we keep an up-to-date guide on nursing homes and assisted living facilities, allowing you to find the right place for you. Enter your zip code to see nursing home ratings, reviews, and violations in your area.