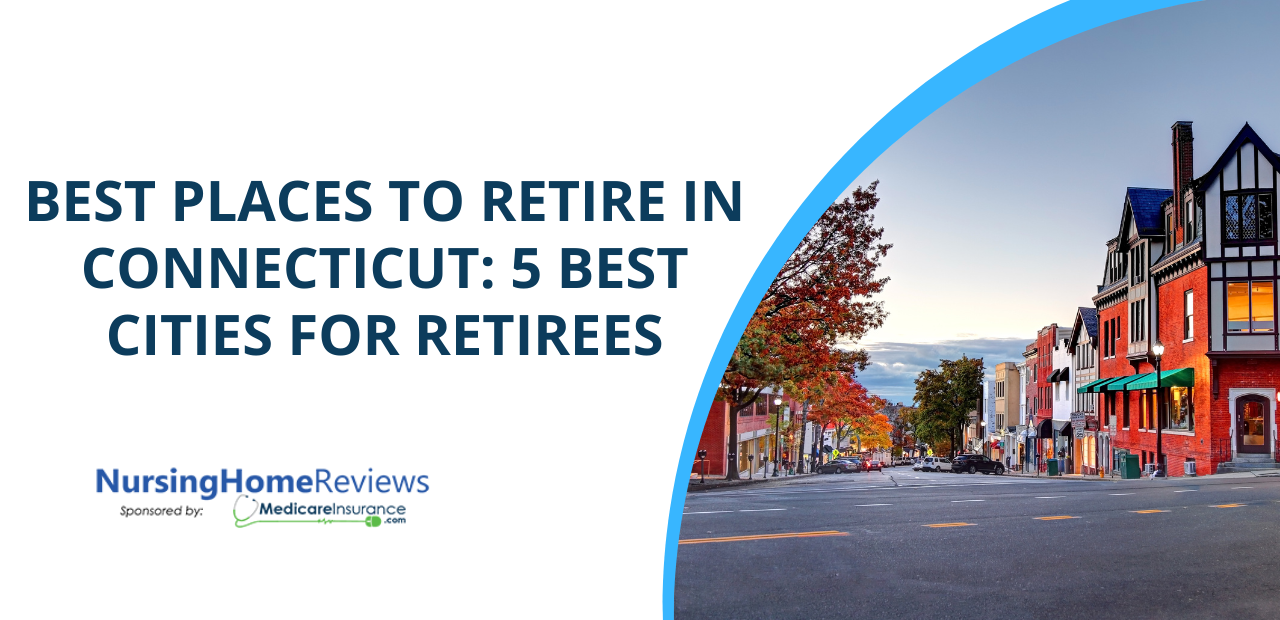 Want to Retire to Connecticut?
When it comes to the New England portion of the United States, Connecticut has it all: the spectacular autumns of Vermont, the coastal charms of Maine, and the historical gravitas of Massachusetts, all combined with the cosmopolitan flair of nearby New York. Oh, and it has the third-best healthcare system in the nation, behind Hawaii and Massachusetts. For the discerning senior citizens, the Constitution State has some of the best places to retire, from big cities to sleepy safe place coastal towns and everything in between. Here are five of the best places to live in Connecticut for retirees.
5. Mystic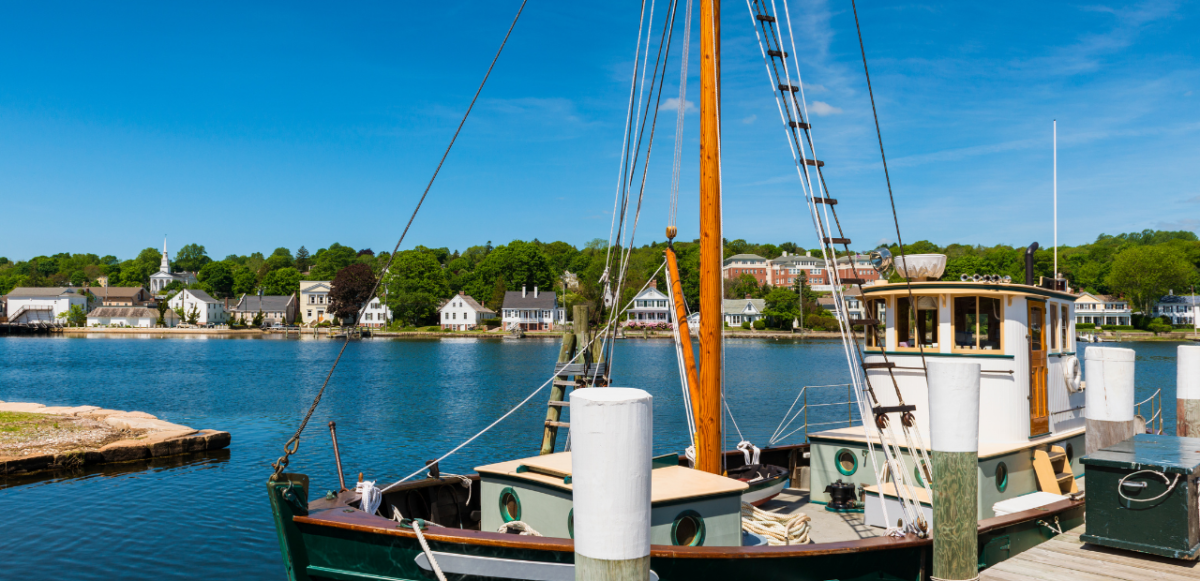 The town of Mystic is nothing short of magical. This place is overflowing with classic New England charm, so much so that it was chosen as the setting of the 1988 film Mystic Pizza. If your idea of a New England retirement involves picturesque rivers, lighthouses, and plenty of seafood, Mystic is the town for you. Niche even rates it #1 on their list of best locations to retire in the state!  
Mystic is a popular tourist destination, thanks to its spectacular aquarium and Seaport Museum, which rank among the most popular attractions in the state. The nautically inclined will love sailing the Mystic River, either on your own or as part of the many cruises offered in the area. Sommeliers will appreciate the nearby vineyards, while those looking to indulge can visit the town's many farmers markets! 
Of course, Mystic isn't without downsides: the median home price is rather high (more so than the national average), so you can expect to pay a premium for the privilege of living there. Also, despite having a population of approximately 4,000 people, tourism can lead to big crowds and traffic. Still, if you can swing it, you could do a lot worse than this little slice of heaven.
Oh, and the pizza place is real, by the way. 
4. Hartford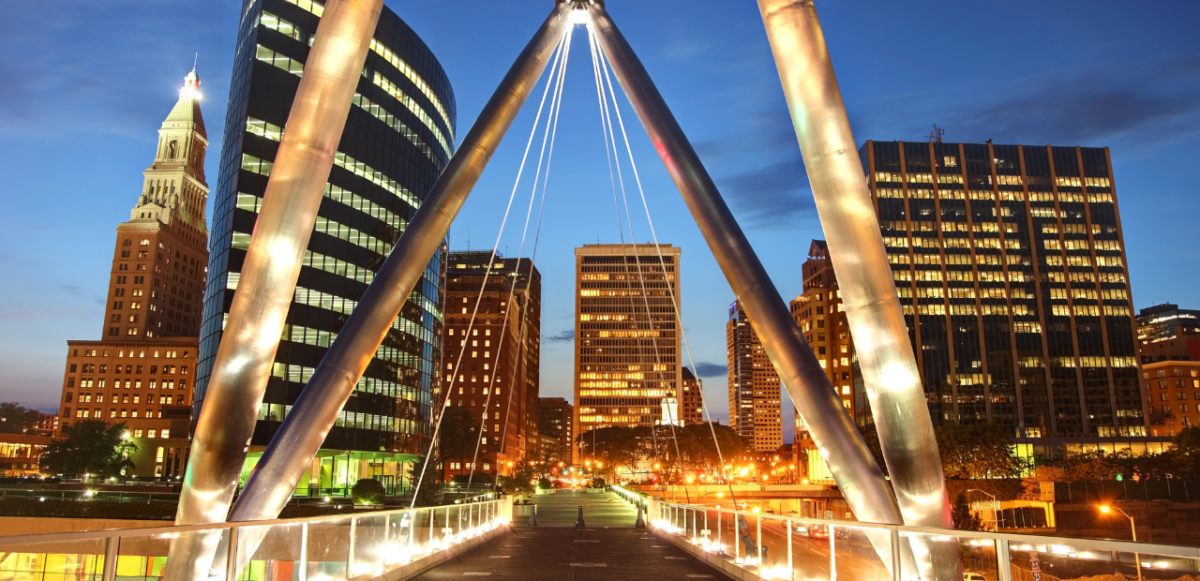 Including the state capital on these lists is always a bold choice, and one we don't make lightly. You'll notice our article on New York doesn't include any of the boroughs, for instance. That's because cities tend to have a lot of elements that make them undesirable for retirement and for senior citizen living in general. Let's face it: an apartment building with no elevator isn't a great place for disability retirement, for instance. So you might be surprised that Hartford has an abundance of single-family homes available at affordable (sub 250k) prices. Just be aware that new construction costs a bit more (400-650k), and the cost of living is a bit higher, but so to is quality of life!
Once you move in, Hartford has a lot to offer. In addition to having some of the best hospitals in the state of Connecticut, it's filled with museums, parks, restaurants, and a bustling art scene. Be sure to check out the Wadsworth Atheneum, which showcases contemporary art and works from celebrated artists like Renoir and Jackson Pollock. You can take a stroll through scenic Bushnell Park, or wander the historic Pratt Street district to sample some delectable foods and drinks. 
3. Torrington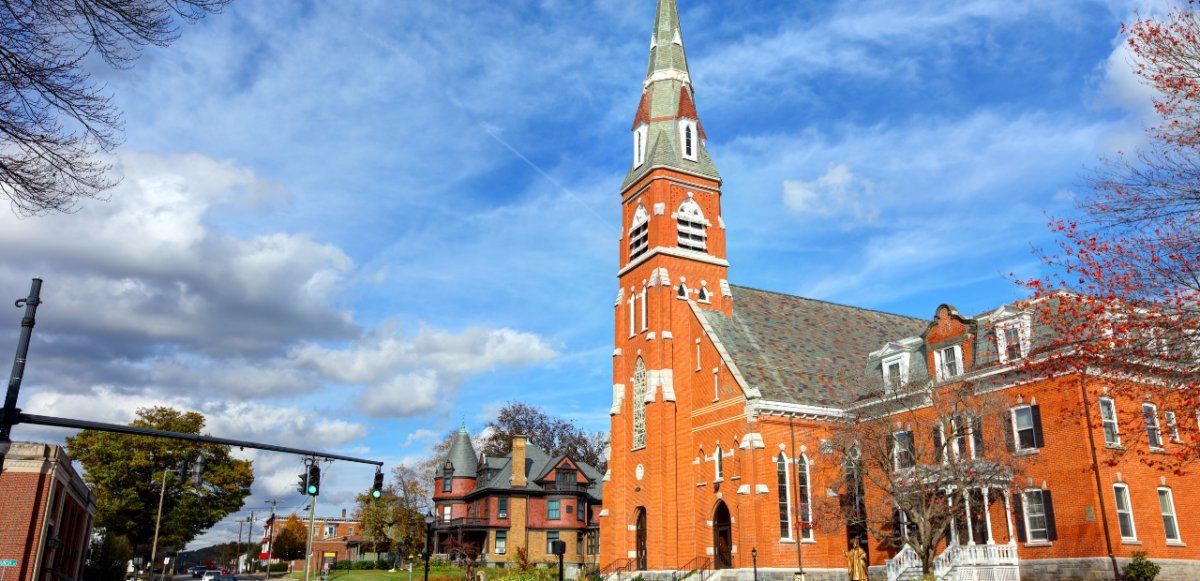 From the big city, we go somewhere a bit more relaxed. Torrington is home to an abundance of state parks, representing scenic lakes and tranquil forests. Whether you love hiking or casual strolls, you'll be able to find something you love here. 
Despite having a considerably larger population than Mystic, with over 35,000 people, Torrington maintains a small-town feel thanks to its abundance of local businesses, particularly in its charming downtown. 
If you're a fan of the stage and silver screen, you'll love Torrington's signature landmark: the Warner Theater. This art deco movie palace hosts ballets, film screenings, drag shows, live podcasts, and just about anything else you can imagine. Opera fans are in luck as well: the Warner Theater is host to The Met: Live in HD, a simulcast of the famous Metropolitan Opera in New York. Not only are these performances much cheaper than driving two and a half hours to the Met, but you can also get an up close and personal look no matter where you sit. 
2. Bridgeport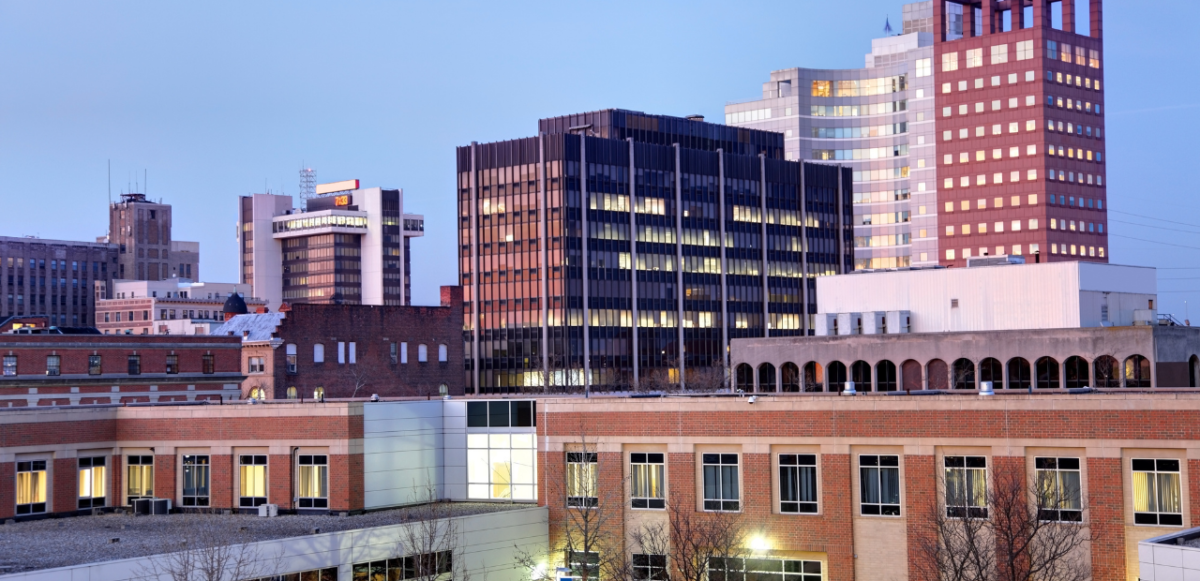 Located on the Long Island Sound, Bridgeport is one of the most populous cities in Connecticut, and with good reason. This port city is filled with things to see and do, combining the cosmopolitanism of Hartford with that quintessential New England charm.
Bridgeport is perhaps most famous for being the home of P.T. Barnum, the (in)famous showman and one of the founders of the Ringling Bros and Barnum & Bailey Circus. The Barnum museum still stands in Bridgeport, and though it is undergoing extensive renovations, it is home to artifacts from Barnum's life and Bridgeport's history. Just don't expect a nuanced depiction of the man — he did build the place, after all. 
Of course, you don't need to sign up for the circus to live in Bridgeport. With a median home price of about $174k, you can snag an affordable home with surprisingly little trouble. Once you're settled in, you can enjoy the pleasures of urban living with fine dining, countless museums, and gorgeous parks. Plus, you can visit nearby Port Jefferson via ferry, making New York just a short trip away.
1. Waterbury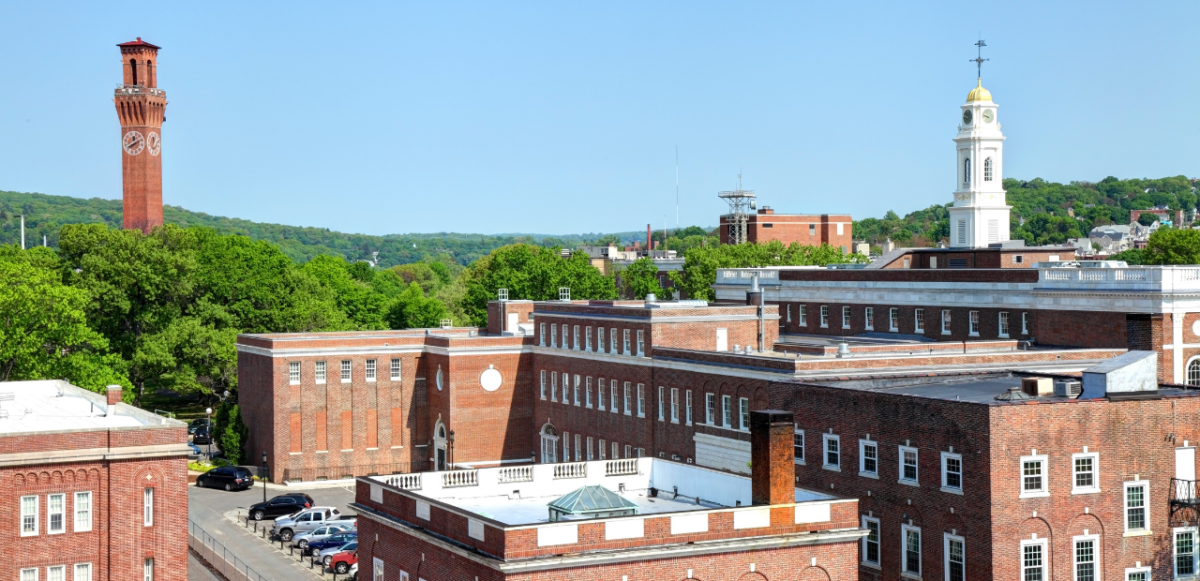 Waterbury is rated number one on NewHomesSource's best cities to retire in Connecticut. Known as the Brass City, Waterbury is the second-largest city in New Haven County, with ready access to New Haven by car, or Manhattan by rail. Waterbury is also one of the most diverse cities in the state, whose people trace their roots from across the world. No matter who you are, you can find a home in Waterbury. Especially since the median real estate prices are among the lowest in the state. 
Waterbury is famous for producing brass, but its most famous export might be on your wrist right now. The Waterbury Clock Company, founded in 1854, are the producer of some of the first wristwatches, but only really took off in 1930 after a license agreement with Disney. The result was the original Mickey Mouse watch, which remains one of the most popular timepieces today. Even the Apple Watch mimics the iconic design! This deal saved the company from the Great Depression, and allowed it to evolve into a company you might be more familiar with: Timex. 
Of course, with all this time on your hands, you'd be remiss to waste it staring at your watch. Instead, you can visit one of the town's many theaters and museums, or take a stroll down historic Bank Street. Be sure to visit Union Square, home of the largest clock tower in New England. 
Find your perfect home.
Check up-to-date ratings, reviews, and violations.
REGISTER HERE
Nursing Home Reviews is here to help no matter where you choose to settle. Our free comparison tool contains up to date information on thousands of nursing homes, including ratings, reviews, and violations. Enter your zip code to begin your search today!