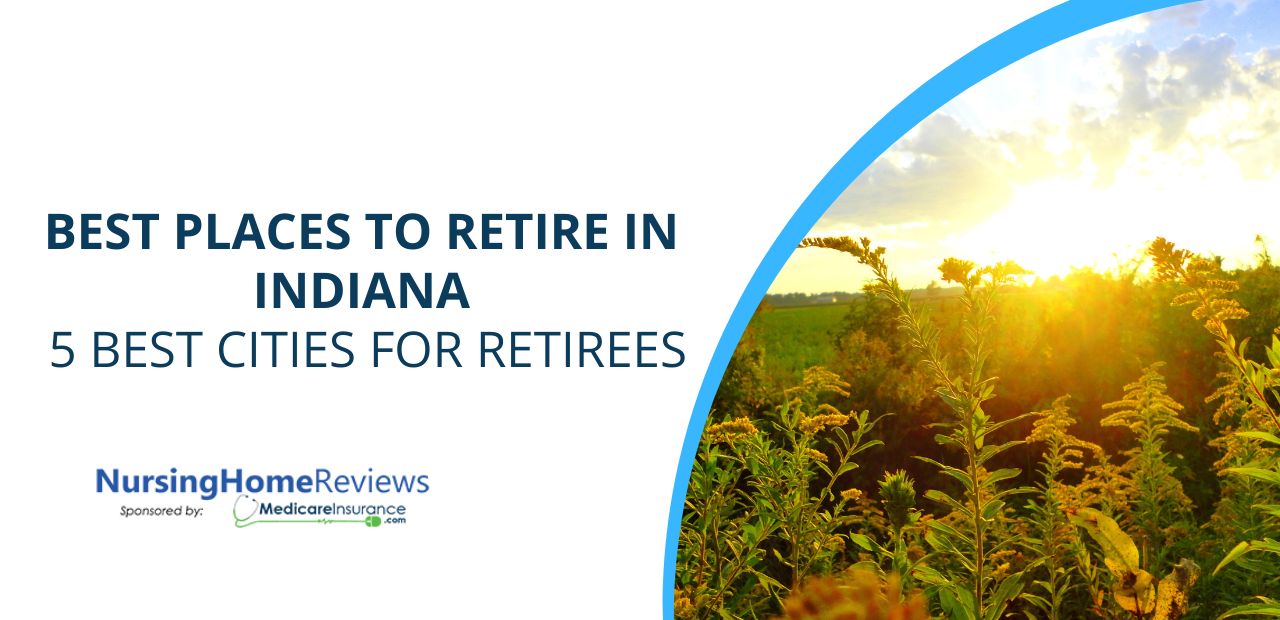 So, You Want to Be a Hoosier?
Or maybe you're already one, if you're looking for the best places to retire in Indiana. 
The official demonym of Indiana is a term many wear with pride, and with good reason. Indiana has a lot to offer: rolling hills, gorgeous cities, and some of the most exciting sporting events in the country. 
However, even if none of that interests you, there's a lot of material evidence that highlights why Indiana might just be one of the best places to retire.
Indiana by the Numbers
Life in Indiana is good for the budget conscious, as the cost of living there is about 16.3 percent lower than the national average. The biggest savings are in housing, with prices sitting at approximately 64 percent of the national average, though this will vary depending on your specific community. Healthcare is also more affordable, at approximately 94 percent of the national average. 
Indiana's tax policies, however, aren't quite as senior friendly as some other states. While Social Security is not taxed, withdrawals from retirement accounts are. The state has a flat tax rate, but that drain on income can still hurt.
In terms of healthcare, Indiana is a little below average overall, but has a lot of experience with senior specific health issues thanks to the state's large senior population. One in three residents of Indiana is over the age of 50, meaning much of the state is working to accommodate its aging population.
With all of this in mind, what are the best places to live in Indiana for retirees?
1) Peru
Located in Miami County, Peru isn't recommended for the geographically confused, but is a wonderful place to live. In fact, major touring shows like the Ringling Bros. Circus and Buffalo Bill's Wild West show once called this city their winter homes, and the city celebrates this unusual heritage every July with their own circus festival! 
Of course, Peru is a lot more than just clowning around. With a medium home value of just over $60k and four hospitals within an hour of the city, there's a reason why this city is at the (big) top of many lists. 
2) Meridian Hills
Rated number one by Niche.com, Meridian Hills is a suburb of Indianapolis, offering a rural feel with ready access to Indianapolis proper. 
These small suburbs can be expensive, and Meridian Hills is no exception with a median home cost of over $500k. However, for those who can afford it, Meridian Hills strikes that perfect balance between rural tranquility and urban amenities.
3) Jasper
Rated one of the best cities to retire in Indiana by Homesnacks, Jasper is a medium sized city with a median home price of just under $160k. The 48th largest city in the state, Jasper is a city with a distinct identity. 
In addition to being home to the Indiana Baseball Hall of Fame, Jasper has one of the only municipal arts councils in the state, making the city a perfect place for art lovers. It's also a part of the Sister Cities Program, partnering with the German village of Pfaffenweiler. 
Many residents of Pfaffenweiler settled in Jasper in the late 1800s, and the two cities maintain a cultural exchange program to this day. Be sure to check out the annual Strassenfest each August, featuring beer gardens, fireworks, and a concerning amount of bratwurst consumption.
4) Columbus
Love Modern architecture, complete with the capital M? You'll love Columbus. 40 miles south of Indianapolis, Columbus is a hub for architecture, with seven buildings recognized as National Historic Landmarks. While not as many as, say, New York, that's remarkably impressive for a town of just 46,000 residents! 
Additionally, A median housing price of just $252k makes this beautiful city even more appealing, as does the ready access to health care and other amenities.
5) Bloomington
Last but not least, Bloomington is known as the Gateway to Scenic Southern Indiana, and it certainly looks it. This college town, home to Indiana University, was the setting of the 1979 film Breaking Away, which focused on the Little 500: an annual bicycle race modeled on Indiana's other famous 200 lap race… albeit at 1/10th the total distance. 
Teams of students compete in a 200 lap relay race for fame and glory. Oh, and for fans of the film: the Cutters are a real team now, having won 14 races and never finishing worse than 12th: that's the most victories out of any team in the history of the event! Film references aside, Bloomington has a lot to offer retirees. Housing prices hover around $283k, with a lower than average cost of living and plenty of non-bicycle related things to do. 
With access to IU's health system, you also don't need to worry about being too far from a doctor. All of this helps Bloomington break away from the pack to become a top choice for people looking to retire to Indiana.
Find your perfect home.
Check ratings, reviews, and violations.
REGISTER HERE
No matter where you live, NursingHomeReviews can help you find the right assisted living facility. We have reviews, official ratings, and information on any violations that you need to know about. Enter your zip code, or download our free app on the iOS App Store or Google Play Store to start your search.