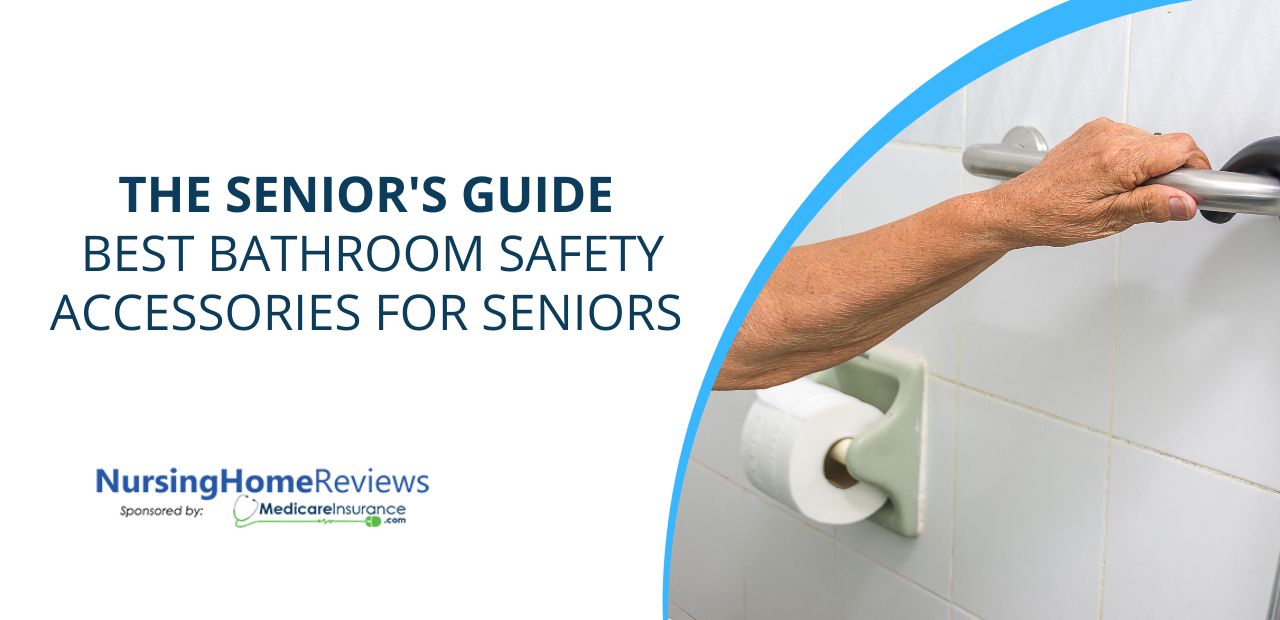 Is Your Toilet Trying to Kill You?!
Honestly, probably not; but that doesn't mean you shouldn't be vigilant about bathroom safety. As every commercial for medical alert systems has drilled into our collective consciousness, the bathroom can be a pretty dangerous place. It's full of slick, hard surfaces that are prone to becoming slippery when wet, and requires that you raise and lower yourself onto the toilet or into the bath. For seniors with mobility issues, this is just asking for trouble. 
Fortunately, bathroom safety equipment is more accessible than ever, but knowing just what you need (and how to use it!) can be a little complicated, especially since some of these products can be a bit obscure. Here's how to make bathrooms safer for seniors without necessarily splurging for a full renovation.
Bathroom Safety Bars
If you've used a wheelchair-accessible stall in a public restroom, you're familiar with safety bars, also known as grab bars. These are metal handrails that are bolted into a wall near a toilet, shower, or bath,  and are available at most hardware stores.

They're also surprisingly inexpensive, and not much more difficult to install than a wall-mounted shelf. You just need a stud finder, a drill with a bit rated to the surface you're drilling into, and a level. You might also need a special anchor if your bathroom doesn't have studs where you need it.  These bars should be mounted about 33 inches above the ground, or wherever you're likely to need grip. You can also use gripping tape to provide some extra traction for those wet and soapy situations.
Grab bars are designed to provide support as you move through the bathroom, and ideally should be able to support your weight. While suction cup grab bars exist, we don't recommend these, as they can easily come loose. Similarly, curtain and towel rods are a poor substitute for grab bars, as they are not designed to hold a person's full weight. 
If you can't install a wall-mounted grab bar, consider installing a floor to ceiling or bathtub mounted bar instead. These use non-permanent forms of installation that won't violate your lease, and are stable enough to support your weight when properly installed. However, if your bathroom is causing you difficulties and you're unable to make minor modifications to address them, it might be time to consider a change in living arrangements. 
Elevated Toilet Seats and Support Bars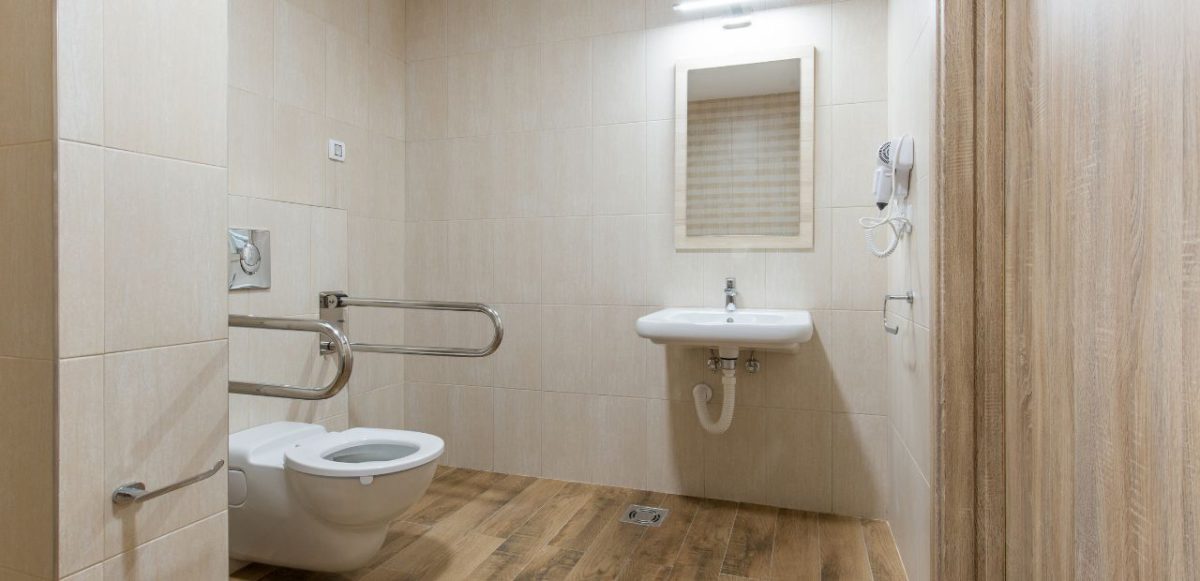 Toilets tend to sit closer to the ground than a typical chair, which can make using them difficult for seniors with mobility issues. That's why one of the most common bathroom products for seniors is the elevated toilet seat. These are essentially booster seats for the bathroom, raising your toilet to chair level. They often also come with safety bars to make sitting and standing easier. It's also possible to get safety bars that go around your toilet without requiring a permanent installation, which is good for toilets that are already at a comfortable height.
Shower Chairs and Transfer Benches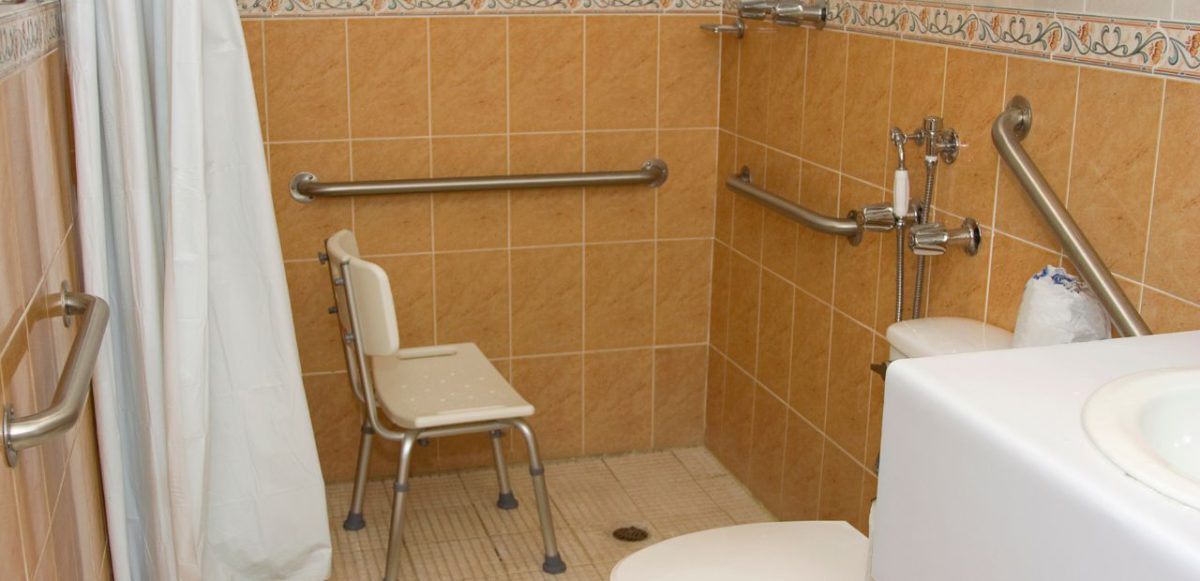 You may have seen ads for walk-in bathtubs: you step in, shut a door, and fill it up while you bathe in a comfortable seated position. They're a great luxury option if you can afford to drop $3000+ dollars on a renovation, but in terms of bathroom safety for elderly people, there are much more economical options. 
If you prefer showers over baths, you can get a shower chair for less than $100. These are seats designed for use in a wet environment and also come with handles for added support. Combine them with a handheld showerhead and non-slip foot scrubbing mat, and you can turn what would otherwise be an exhausting ordeal into a refreshing experience.
If you have a combination bath and shower, consider a transfer bench. These are benches that go partially into a bathtub, allowing you to sit down and slide into position. Some even rotate for added convenience, making it easier to get in and out.
Non-Slip Mats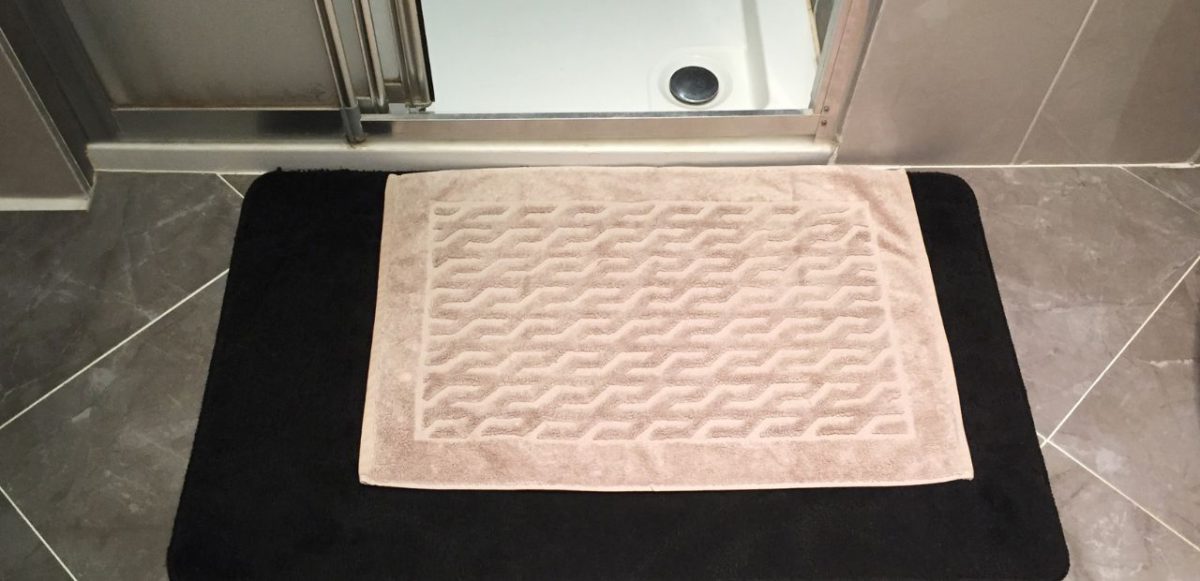 That cheap bath mat is good for keeping the floor dry, but it can also pose a serious safety hazard. Look for mats with grippy, non-slip bottoms, and be sure to test them for stability. You should not be able to slide them across the floor with your foot, even if you put your whole weight on it. 
You should also put non-slip mats inside showers or bathtubs. Some of these also double as foot-scrubbers, allowing you to clean your feet without bending over.
Motion Lights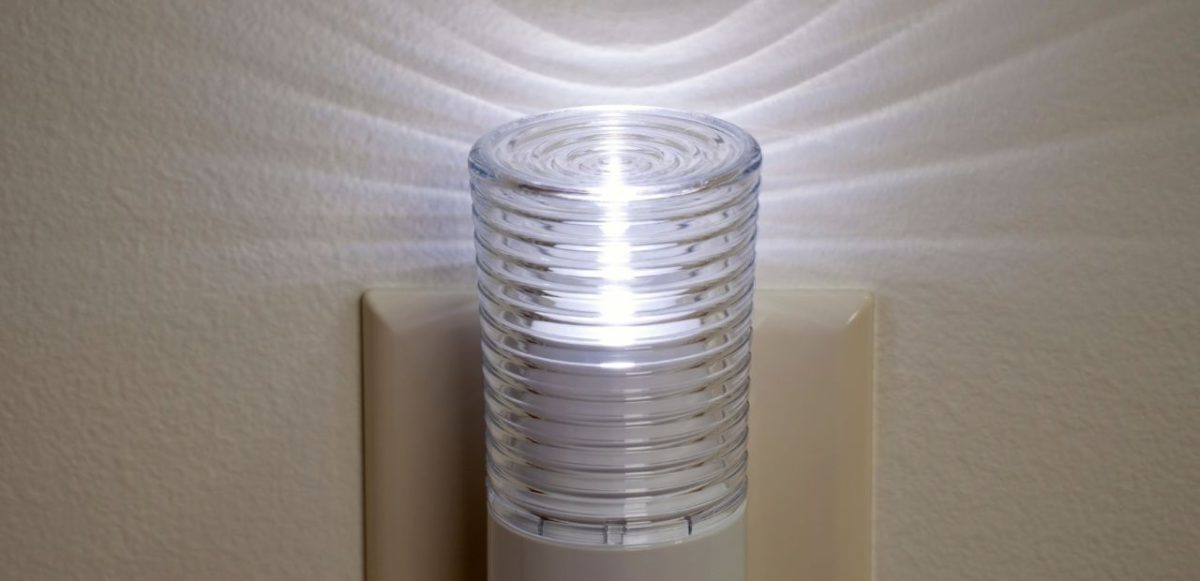 Nature calls at the worst times, including in the middle of the night. In these situations, you don't want to be fumbling around for a lightswitch. An inexpensive motion-activated night light can make things much safer by illuminating the bathroom and any obstacles in your path. 
Medical Alert Systems and Panic Buttons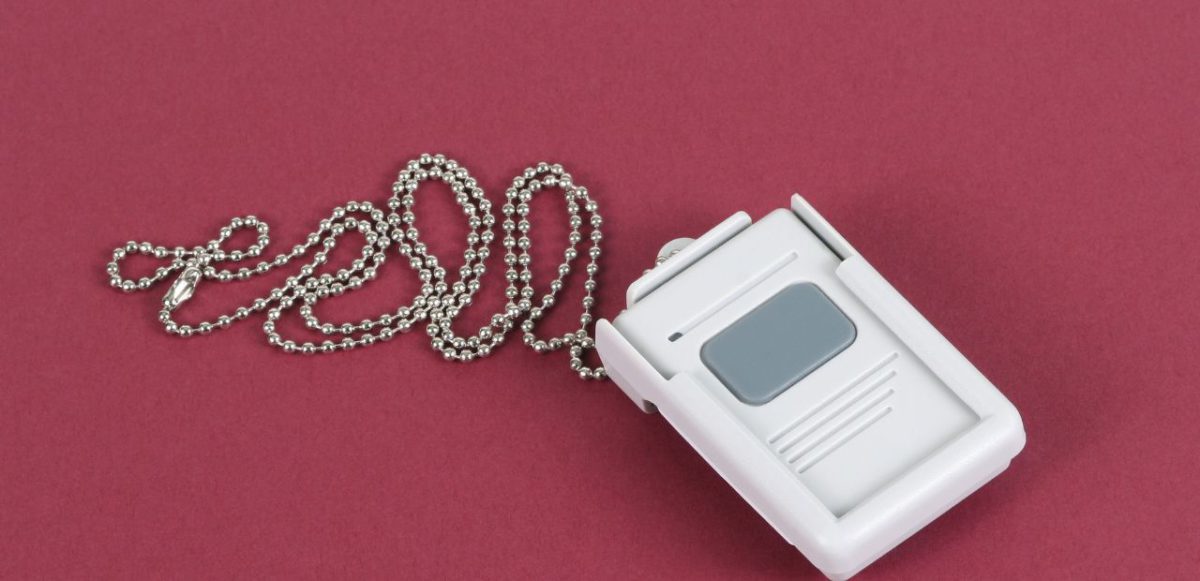 As a final safety precaution, a good medical alert system can contact loved ones and caregivers in the event of a fall. In a bathroom, these devices should be waterproof and easily accessible. Consider putting multiple buttons in places where you can easily reach them. Read our guide on medical alert systems to learn more about your options at different price points.
Find your perfect home.
Check ratings and violations.
REGISTER HERE
If you're looking to move somewhere more accessible, we can help. We have up-to-date reviews, ratings, and violation records from nursing homes and assisted living facilities across the country. Enter your zip code, or download our app on your mobile device to get started with your search today.