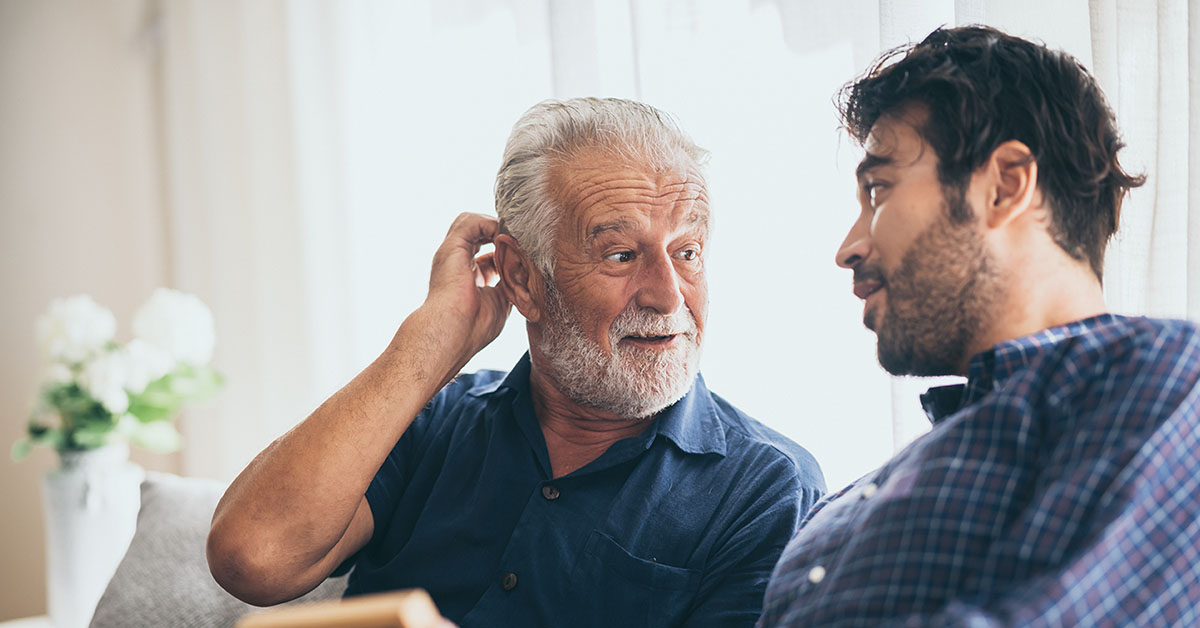 How to Talk to a Parent About Assisted Living
Independence is generally important to most people, but especially seniors. Over the course of your relationship with your parents, there may come a time when it becomes difficult for them to live on their own. When this time comes, it can sometimes feel overwhelming to begin discussing assisted living options with them.
It may help to know that this is a common concern for many caregivers and children of elderly parents. In fact, according to the U.S. Department of Health and Human Services, about 70 percent of seniors aged 65 and older will eventually require some form of long-term care.
These stats indicate that you and your parents will likely need to breach the topic of moving to a nursing home at some point, perhaps sooner than you might think.
So, how can one begin discussing nursing homes with their parents without upsetting them or making them feel uncomfortable or unwanted? Courtesy of Nursing Home Reviews, here are a few great tips for how to talk to your parents about aging and their future living accommodations.
First, are you adequately prepared for this conversation?
Before broaching this potentially sensitive subject, it is usually smart to do your fair share of research ahead of time. This way, if your mom or dad has any questions or concerns, you will be better able to help them understand. Here are a few ways to prepare:
Come up with a list of reasons why you believe moving to assisted living may be the best option for them.
Your mom and dad have raised you for your entire life. Ideally, they will do you the courtesy of considering your feelings on important subjects. With this in mind, try coming up with a brief list of reasons why you think a nursing home or assisted living facility may be a good move for your loved ones. Doing so may help strengthen your reasoning for why you feel it may be time for a change in your parents' living situation.
For example, you may wish to voice your concerns about the safety and accessibility of their home. In addition, if your parents have been having some health issues recently, or if they have been experiencing increased difficulty with everyday tasks, such as dressing, grooming, bathing, and managing their medication, lovingly explain to them why this is a concern for you.
You may also find it beneficial to enlist the help of other family members or loved ones in order to get their perspective as well. Be sure to write down all of your concerns so that you can effectively communicate with your parent.
Educate yourself on local retirement communities, nursing homes, and assisted living facilities.
Before deciding to talk to your parents about their future, be sure you have a detailed understanding about the many great local facilities that may be available in your parents' area. After conducting some in-depth research, you will have a much better understanding of what organizations you and your parents will be most comfortable with.
Although it can be difficult, make sure you are not downplaying the amount of care and attention your parent may require. For the benefit of your parent's maximum health and wellness, be as objective as possible.
At Nursing Home Reviews, we offer several great resources for choosing the best nursing home possible for your parents' preferred lifestyle. Speaking of which…
Heavily consider your parents' preferred lifestyle.
How one lives is just as important to them as where, especially as we grow older. Just as location and environment can have an effect on one's mental and physical health, so too can community. For this reason, it is important that you heavily consider your parents' social needs, sense of freedom, and lifestyle preferences before selecting an assisted living community with them.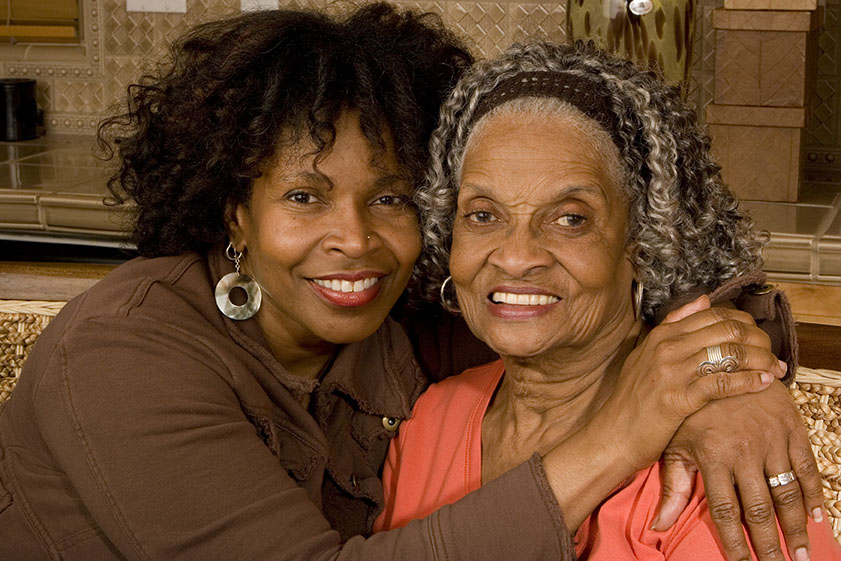 How might I have a better conversation with my parents about assisted living?
As soon as you feel that you are properly prepared to discuss assisted living options with your aging parents, it is time to consider the emotional weight of the conversation. Keep in mind that discussing, researching, and exploring options regarding the future of your parents' living situation does not mean that you are making decisions without considering their feelings.
For the most productive conversation possible, try to remember these great points:
First and foremost, listen to what your parents have to say.
Often, the protests that your parents may raise regarding nursing homes stem from a place of anxiety. It is important that you don not invalidate these feelings. Moving at any point in one's life can be overwhelming and frightening, but especially to thew elderly who have been used to independence for so many years.
The earlier the conversation, the better.
There is no good reason to wait for a major health crisis before beginning a dialogue about assisted living. Tackling this difficult process early on will not only prove less stressful for you, but to your parent as well, as they may be able to offer more insight at an earlier point.
Make an effort to speak to your parents in person.
It's important to have such a major conversation face-to-face with your parents. Not only is this the most respectful way to go about doing so, but it may also help put your parent's mind a little more at ease. If an in-person conversation is not possible, a video call is a viable option that can be used to similar effect.
Express empathy over sympathy.
Empathy and sympathy are too very different things. No parent wants their child to feel sorry for them, and that's all that sympathy is. Empathy, on the other hand, is a great way to show your loved one that you understand their feelings and you do care about them. Do your best to put yourself in your parent's shoes when discussing their future.
Be patient.
It can seem like an easier route to go into this conversation adamant and headstrong, but although you are armed with knowledge, it's important to remember that your parent's may still need time to process. Be sure to allow your mom or dad the time they need to come to their own understanding of the situation and arrive at their ultimate decision.
Plan to revisit the topic.
Unless your parent is in imminent danger, there is no reason that discussing assisted living options with them has to be a one-and-done conversation. As tempting as it may be to try to wrap up the discussion succinctly, the reality is this will more than likely need to be a series of discussions.
Attempt to arrange an in-person visit to the community.
Once your parent begins coming around to the idea of assisted living, one of the best things you can do is arrange a visit to one or more possible communities. Whether it's in-person or virtual, showing your parent what a community is actually like can alleviate a lot of worry.
Find a place for your parent.
Search and compare the easy way.
REGISTER HERE
Remember, your parents deserve high-quality care.
The best way to ensure that your loved one is as comfortable as possible in their new residence is to ensure that the care and attention they receive from their chosen facility is top-notch. At Nursing Home Reviews, our goal is to help you get started on your search for the ideal nursing home facility.
You can dive right into our process by signing up for a Nursing Home Reviews Account today. Once registered, you can start comparing facilities and their ratings online immediately. In addition, you will also be able to view vital information about some facilities, including any violations some facilities may have on record.
Start building your list of favorites and leave your very own reviews today with Nursing Home Reviews!