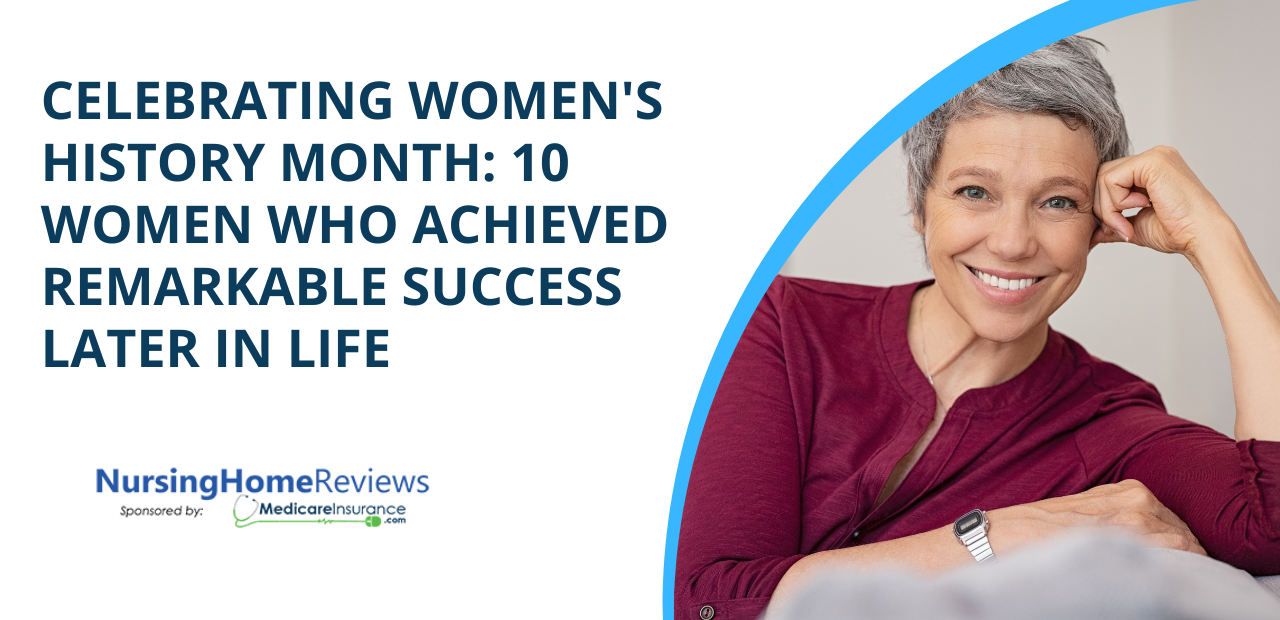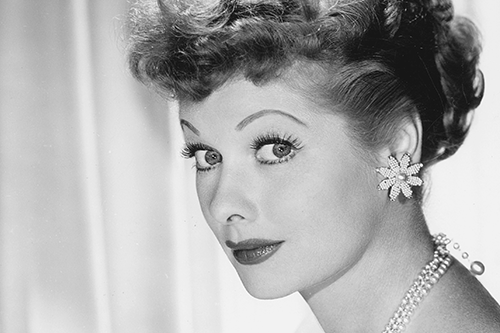 Lucille Ball, image courtesy of The National Arts Club.
1: Lucille Ball
Age at Which She Found Success: 40
Today, Lucille Ball is recognized as one of America's most beloved comedians. I Love Lucy put Ball on the map in 1951 and has kept her in the hearts and memories of many generations ever since. Lucille Ball's success didn't happen overnight, though, and her road to stardom was long and arduous.
At the young age of 15, Ball was enrolled in a drama school in New York City. She found the experience incredibly intimidating, due in part to a famous school mate who'd go on to find her own success, and eventually quit. She modeled until the early 1930s, at which point she went blonde and made her way to Hollywood. Unfortunately, much of what awaited her was small parts and background work.
By the 1940s, Lucille Ball was still struggling to find the starring roles she desperately wanted to tackle. Her husband, Desi Arnaz, encouraged Ball to try radio in an effort to turn her career around. It worked, as Ball would land the starring role in the comedy series My Favorite Husband. When CBS came looking to adapt the show for television, the rest, as they say, became history.
That show became I Love Lucy. Lucille Ball, at the age of 40, became one of America's biggest stars, as well as the first woman to head a television production company, Desilu.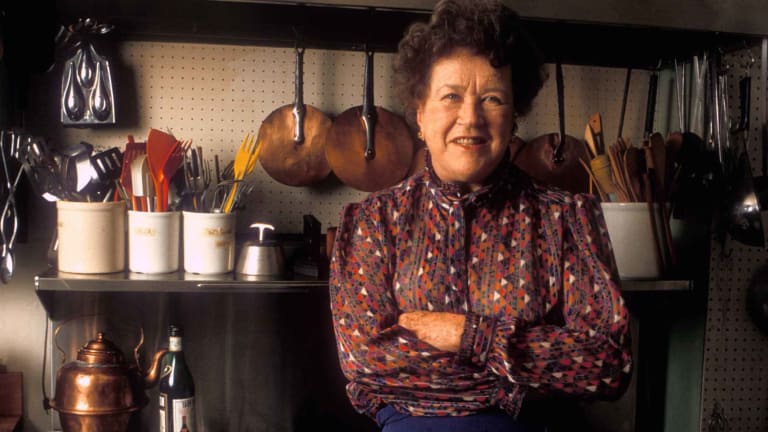 Julia Child, image courtesy of History.com
2: Julia Child
Age at Which She First Found Success: 49
If you're looking for a perfect example of inspired senior living, Julia Child's life reads like a novel about a globetrotting superspy. She grew up aspiring to be a novelist, writing and submitting short plays and stories to various outlets, but none were ever published. Julia would land a job with W&J Sloane as a copywriter and advertising manager, but that would end before it could begin, as she was fired mere months after being hired for "gross insubordination."
She didn't let that setback deter her, though. After spending some time as a research assistant for a U.S. Intelligence agency in World War II, Julia would move to Paris, develop a love for French cooking, and head down the path that would bring her the most success. In 1951, Julia would enroll in the Cordon Bleu cooking school in Paris. Upon graduation, she and two fellow students would teach their knowledge of French cooking, and Julia would translate their recipes into interesting articles that Americans could easily understand.
Julia's big break would come in 1961, when her first book, Mastering the Art of French Cooking, was first published by Alfred B. Knopf. Two years later, at the age of 51, Julia Child's acclaimed cooking show, The French Chef, would begin a 10-year run on WGBH, cementing her status as one of America's most beloved culinary figures. In her later years, she would prove that senior women, and senior older women, could be just as active as their younger counterparts, engaging in AIDS activism and continuing to teach the fine art of French cooking.
Not bad for someone who didn't learn to cook until she was 36!
Find the place for you.
Check ratings and violations.
REGISTER HERE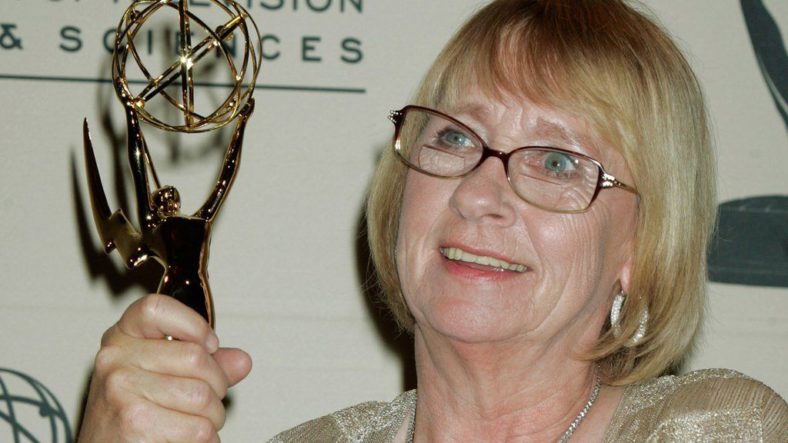 Kathryn Joosten, image courtesy of BBC.com.
3: Kathryn Joosten
Age at Which She First Found Success: 56
The late, great actress Kathryn Joosten is known to many for her role as Mrs. Karen McCluskey-Bender on the long-running ABC dramedy Desperate Housewives. It took her decades to reach that apex, even after first finding success as an actress after moving to Hollywood in 1995 at the age of 56.
Joosten, born Kathryn Rausch in Chicago on December 20, 1939, worked through the 1960's and 1970's as a nurse. After divorcing her husband in 1980 at the age of 40, she set out on a path to pursue her dream of becoming an actress. She would receive bit parts in TV series and films throughout the mid-80s, then would seemingly disappear from the screen for a short period of time. In 1992, Joosten would continue her career, but on a smaller scale, working as a street performer at Walt Disney World's Disney-MGM Studios.
By 1995, Kathryn Joosten determined it was "now or never", and set out on one of the most inspired senior living journeys ever. She moved to Hollywood, working for years in guest roles and bit parts until landing a regular recurring role on The West Wing in 1999. She would then continue to build her streak of guest roles and bit parts until landing her career-defining role in 2009, at the age of 70, on Desperate Housewives. Kathryn Joosten would be a mainstay on the show until its series finale in 2012.
Though lung cancer would claim her life at the age of 72, the story of Kathryn Joosten continues to serve as a reminder to senior women and senior older women that it's never too late to chase your dreams.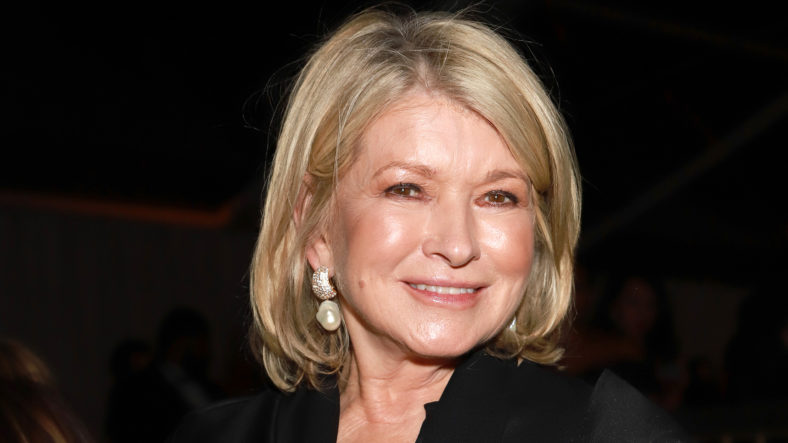 Martha Stewart. Photo by Arnold Turner/Getty Images for Netflix.
4: Martha Stewart
Age at Which She First Found Success: 50
Martha Stewart is world-renowned today as the "domestic queen". Her career didn't start out that way, though.
The former model started a catering business in the late 1970s after finding inspiration in the work of another name on our list, Julia Child. It wasn't long before clients took to Stewart's gourmet meals and creative presentation. By the end of the 1980s, Martha Stewart's catering company had grown into a $1 million business serving corporate and celebrity clients. However, her greatest growth was yet to come. 
By 1991, at the age of 50, Martha Stewart had become the lifestyle guru we all know and love today. Throughout the 1990s, her empire would expand beyond magazines and cookbooks to include a cable television show, a radio show, a website, and a syndicated newspaper column. After brief legal setbacks in the early 2000s briefly derailed her career, Stewart would return with greater popularity than ever, and with a new fun-loving persona to boot.
Today, at the age of 80, Martha Stewart continues to be one of the most inspirational seniors in the world. Her empire continues to grow and shows no signs of stopping, especially after expanding her focus toward Millennials and Generation Z by partnering up with famous rapper Snoop Dogg for a cooking show on VH-1.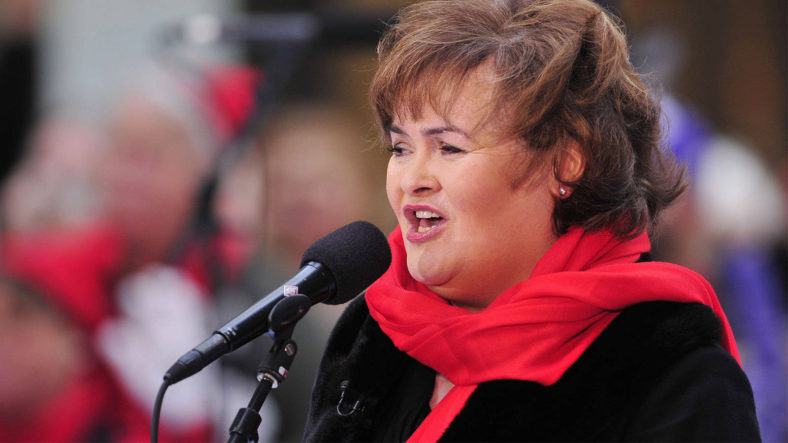 Susan Boyle, image courtesy of ClassicFM.com.
5: Susan Boyle
Age at Which She First Found Success: 48
A very unlikely pop star rose to fame in 2009 after appearing on that year's edition of Britain's Got Talent. She was a mild-mannered and shy aspiring singer who had briefly flirted with the idea of a career in music in her thirties, spending her savings to create a professional demo at one point that went nowhere. When she first appeared on television, much fuss was made about how she looked, but as always, looks can be deceiving.
Yes, at the age of 48, Scotland's Susan Boyle became an international pop sensation.
Her age, timid demeanor, and plain dress made her a long shot to go past the audition stage when she first appeared on BGT. The notoriously critical Simon Cowell, and the audience in general, were cynical about Susan Boyle until she sang her first note. She would ultimately move on to the finals of her season, where she came in second to a dance troupe.
Since her appearance on BGT, Boyle has enjoyed a whirlwind career that's included the release of eight critically acclaimed albums, a successful world tour, and appearances on a number of popular television shows. She's even had cameos in several popular films! She also aspires to inspire seniors, including senior women and senior older women, who are neurodivergent, serving as an advocate for those with Asperger's Syndrome by raising awareness through her own experiences with the disorder.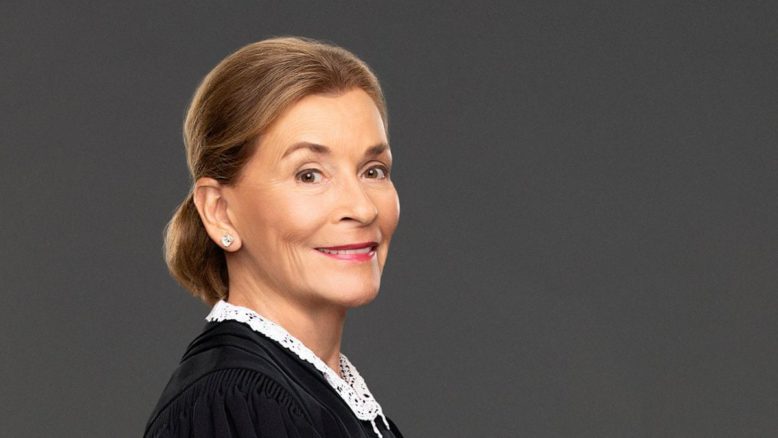 Judge Judy Sheindlin, image courtesy of The Irish Times.
6: Judy Sheindlin
Age at Which She First Found Success: 54
Widely considered to be "America's toughest judge," no-nonsense Judy Sheindlin found her way into the hearts of viewers all over the world starting in 1996. After serving the state of New York for 31 years as an attorney and criminal court judge, Judy brought her "tough but fair" style to daytime television screens as Judge Judy. Until her show ended its run just last year, it remained the top-rated court show through all of its 25 seasons, drawing millions of viewers each and every day.
At age 79, Judge Judy Sheindlin continues to be one of the most inspirational seniors in popular culture today. Aside from starting a new show, Judy Justice, which airs exclusively on IMDb TV, Judge Sheindlin has published seven inspirational books and helps her stepdaughter, Nicole, operate Her Honor Mentoring. She also funded a debate space at the University of Southern California, which is meant to serve as a forum for free exchange of ideas.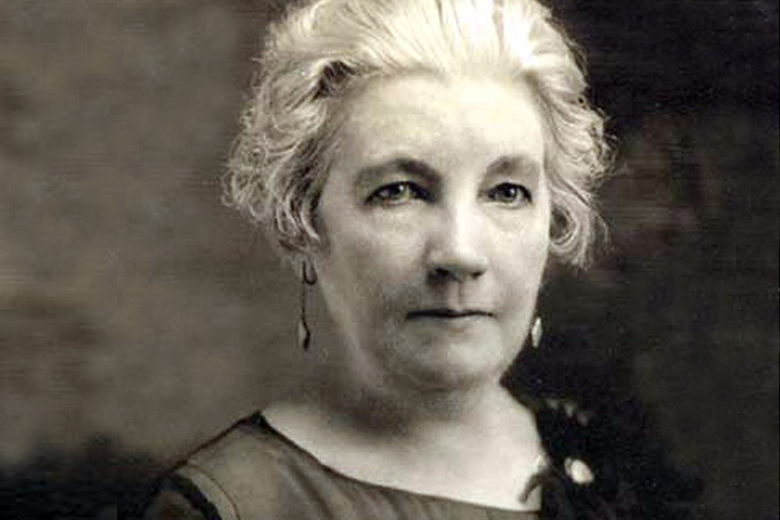 Laura Ingalls Wilder, image courtesy of The Times Literary Supplement.
7: Laura Ingalls Wilder
Age at Which She First Found Success: 64
No matter your age, you're likely familiar with Little House on the Prairie. What you may not know is that the long-running television series that follows the Ingalls family and their life on a Minnesota prairie farm in the late 19th century was based on a series of novels. Those novels were, in turn, fictionalized accounts based on the life of their author, Laura Ingalls Wilder.
The former schoolteacher and journalist hadn't considered documenting her life until her daughter, Rose Wilder Lane, encouraged her to write about her childhood. Ingalls Wilder attempted to write an autobiography titled Pioneer Girl in the 1920s, but the book was soundly rejected by any publisher that read it. She didn't let rejection stop her, though. Ingalls Wilder continued to work on her story, publishing her first book, Little House in the Big Woods, in 1932 at the age of 64.
Laura Ingalls Wilder found great success with the novels and continued to write them until 1943, when her last book, These Happy Golden Years, was published. Ingalls Wilder went on to prove that, no matter your age, you always have a story to tell, and there are always people out there who will want to read it.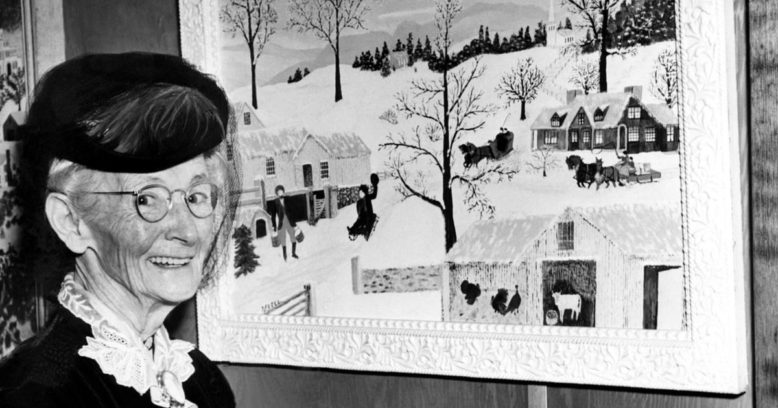 Anna Mary Robertson "Grandma" Moses, image courtesy of CBS News.
8: Anna Mary Robertson Moses, A.K.A. "Grandma Moses"
Age at Which She First Found Success: 76
There are some who feel that, as you age, your capacity to be creative decreases. No one disproves that notion more than Anna Mary Robertson Moses. You may know her better as the artist "Grandma Moses."
An artist all of her life, Robertson Moses was constantly painting, drawing, embroidering, or quilting. When arthritis began to make embroidery painful, Robertson Moses would switch to painting at the suggestion of her sister. She began selling her paintings through a Hoosick Falls, New York drugstore for $3 to $5 each. When an art collector named Louis J. Caldor began buying her paintings, Robertson Moses quickly became  a darling of the New York art scene. 
Over the course of three decades, "Grandma Moses" would paint her bucolic landscape images on more than 1,500 canvases, with her work fetching up to $10,000 as her popularity grew. Decades later, after her passing at the age of 101 in 1961, the work of "Grandma Moses" continues to inspire senior women and senior older women everywhere to follow their passions.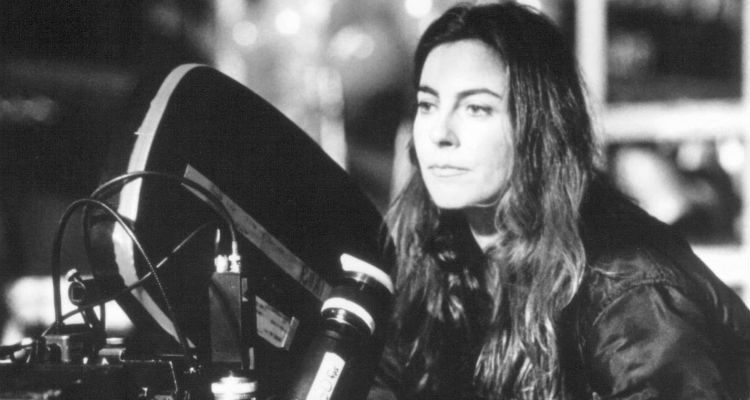 Kathryn Bigelow, image courtesy of Industrial Scripts.
9: Kathryn Bigelow
Age at Which She First Found Success: 57
"If at first you don't succeed, try again." There are few phrases that can better sum up the career of Kathryn Bigelow. She started directing films in 1981, few of which met critical acclaim until reappraisal years later. Her specialty for years had been sleek, stylish action films, until a switch in style and tone would finally bring her success in 2008 at the age of 57.
Bigelow's The Hurt Locker would bring her the greatest acclaim of her career. At 57, after years of toiling in the Hollywood system, Bigelow's documentary-style meditation on the stress of war on members of an Explosive Ordnance Disposal team in Iraq won her countless honors and awards, including becoming the first woman to receive an Academy Award for Best Director.
She would continue her success in 2012 with the release of Zero Dark Thirty, and continues to direct and produce groundbreaking films today at the age of 70.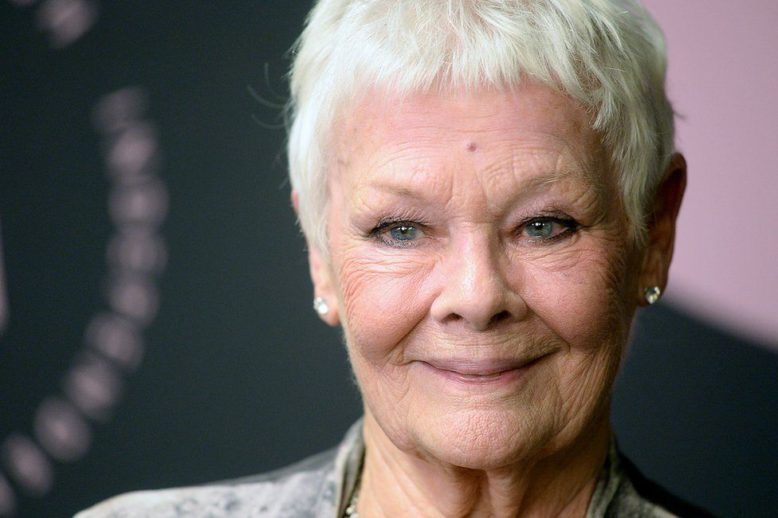 Dame Judi Dench, image courtesy of BBC.com.
10: Dame Judi Dench
Age at Which She First Found Success: 60
Of course, Dame Judi Dench is one of the most famous and beloved senior women in the world today. Up until the mid-1990s, however, few people outside of her home country of Great Britain knew who she was.
Dame Judi Dench had plied her trade on the stage – and on small screens in Britain – for decades before landing a role that would bring her to the attention of international audiences at the age of 60. Her role as "M" in GoldenEye established her presence in Hollywood. Her Oscar-winning role as Queen Elizabeth I in Shakespeare in Love would establish Dame Dench, at the age of 64, as one of Hollywood's top stars.
Today, at the age of 87 and nearly 30 years after a James Bond film launched her onto the International film scene, Dame Judi Dench remains active on stage and screen. Her level of activity truly makes her an inspiration to senior older women everywhere.
Find the community of your dreams.
Compare retirement communities and facilities in your area.
REGISTER HERE