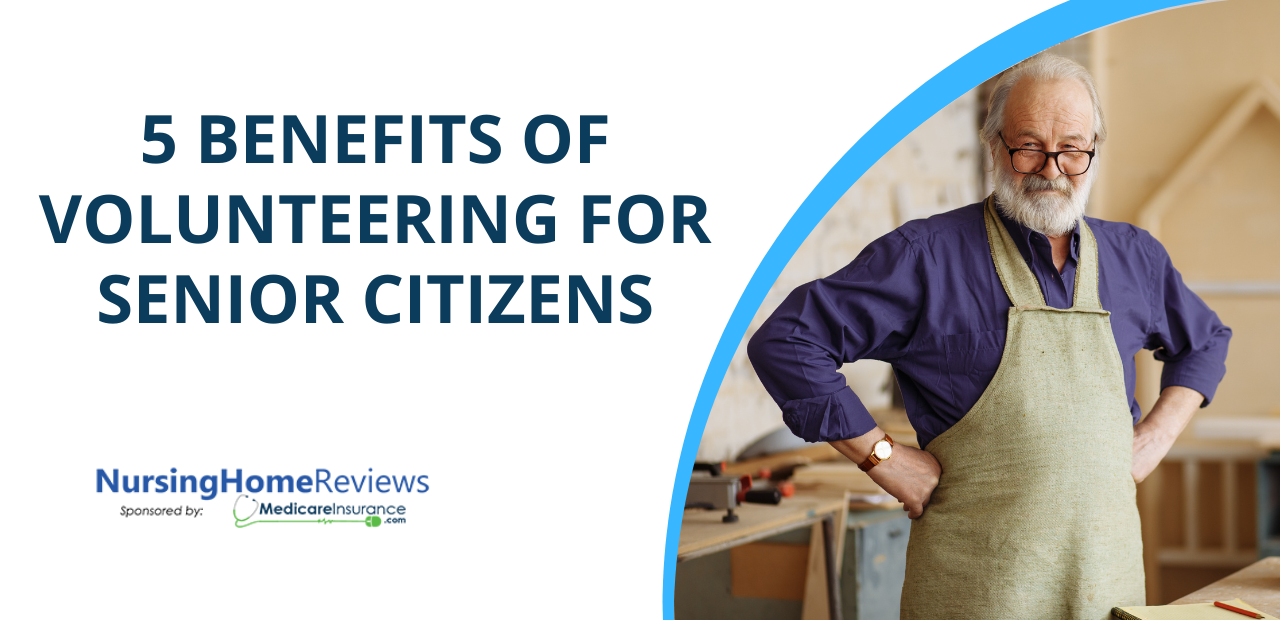 Everyone Loves the Rush of a Good Feeling
Few things are more beneficial for your brain in your golden years than the rush of a good feeling. Whether you get it by enjoying a workout or by engaging with new friends you find in your community, the gift of a good feeling is one of the best things you can give yourself. 
For all of the things that can give us a much-needed rush of serotonin, nothing quite delivers it like helping others. One of the best ways that you can use your talents to help others is to volunteer in your community. After retirement, many seniors opt to volunteer for many different reasons, chief of which is the sense of accomplishment they feel in helping out their friends and neighbors.
There are plenty of benefits of volunteering for the senior community. Let's take a look at five of the greatest benefits of volunteering for seniors.
1: Volunteering Helps Prevent Feelings of Isolation and Depression
Keeping social is incredibly vital to helping people of all ages feel good. In the senior community especially, lack of socialization can lead to feeling "cut off" from the rest of the community. Feeling "cut off" can lead to severe depression.
Finding volunteer opportunities in your neighborhood, community, or facility can be a great way to get out of your room or your house and interact with others. If you live in a retirement community or long-term nursing facility, many of these places now offer volunteering activities for seniors. 
Even if it's just an hour or two a day helping with activities or volunteering time to being part of a welcoming group for new residents, you'll find that the time you spend volunteering will give you an overwhelming sense of belonging. In turn, that sense of belonging will help you combat feelings of isolation and depression.
The importance of volunteering as a way to help you resolve feelings of helplessness, loneliness, and sadness cannot be understated. By finding quality volunteer activities for seniors in your community, you're doing yourself the greatest service of all by continuing to socialize and engage with others. That's what makes this one of the best benefits of volunteering for seniors you'll find.
Find a new home that supports your desire to serve your community.
REGISTER HERE
2: Volunteering can Promote Better Intergenerational Relationships
There's plenty of good to be found in community service for seniors. You get exercise, you get some fresh air, and you feel like you're still a valued – and valuable – part of your community. However, there's one benefit to community service for seniors or volunteer work for retirees that you rarely hear about: the opportunity to build better relationships with younger generations.
It's no secret that younger people either feel a lack of connection with the senior community, or they feel as if older generations are out of touch with the values that are important to them. By spending time engaging in volunteering activities, you'll find it to be a valuable way to connect with younger generations.  
Generations working together through volunteer opportunities have a wonderful chance to share their stories and life experiences with each other. When you're able to connect on this level, you may just discover that you have more in common with younger people than you thought before! In many cases, this may lead to you finding a new friend, or several new friends.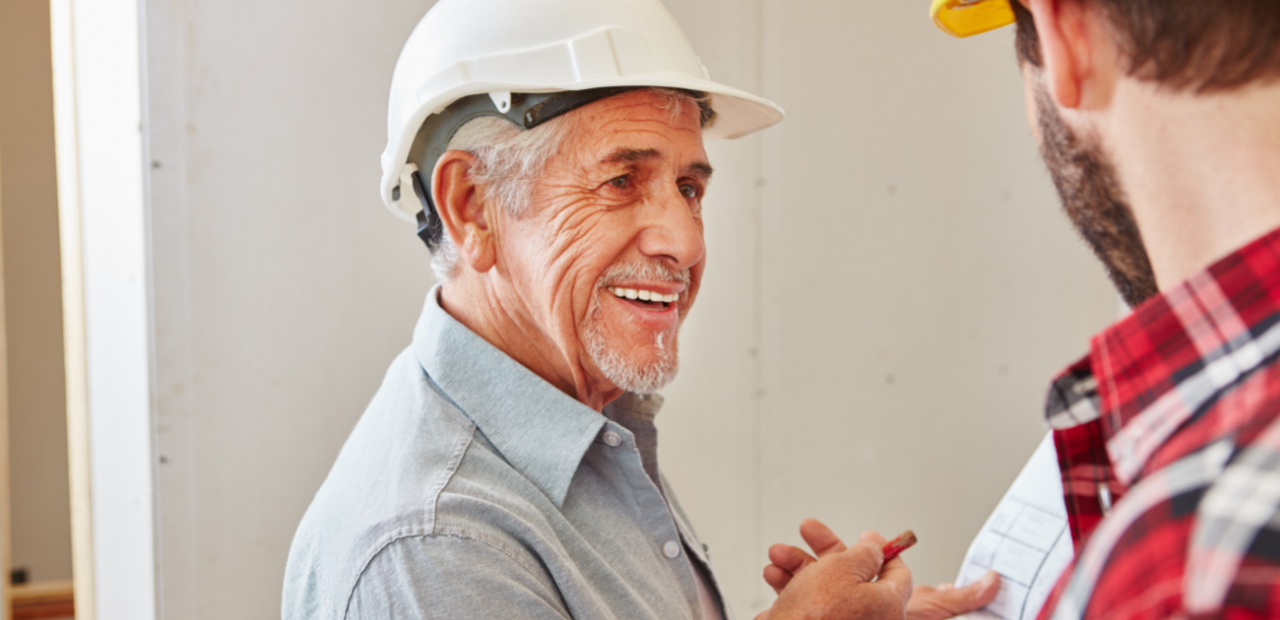 3: Volunteering is Amazing for Mental Health
There's no doubt that volunteering can keep you physically active in your golden years, but did you know that it can help keep your brain active and strong? That's right, another one of the major benefits of volunteering is that it can do wonders for your mental health.
Participating in meaningful activities, such as volunteering activities for seniors, engages your mind just as much as it does your body. For instance, if you choose to volunteer your time with an organization such as Habitat for Humanity, you're doing more than just physical work. You're taking measurements, following cut lists, and making calculations. All of these things are giving your brain some much needed exercise!
Keeping your mind strong helps you maintain strong cognitive health. Studies have shown that taking part in meaningful activities, like community service for seniors or volunteer work for retirees, can help lower the risk of dementia and other cognitive issues. It just goes to show that volunteering activities keep you strong in many ways!
4: Volunteering Promotes Regular Physical Activity
No matter where you volunteer, whether it's at your local library or with the Humane Society, volunteer work will keep you physically active. If you're unable to find regular opportunities to exercise, any volunteer opportunities will help you stay plenty active.
Keeping active helps you in many ways as you age. Regular physical activity of any kind helps you keep your limbs and joints in great working condition. Volunteer work for retirees presents plenty of physical activity as you're constantly moving about. All of that activity helps you ward off illness by helping you maintain a healthy level of fitness.
5: Volunteering Provides Opportunities to Learn New Things
Our brains never stop craving knowledge. Keeping your mind occupied with learning a new skill is probably one of the top benefits of volunteering you'll find as a senior. 
If you're a retiree, you've been used to waking up and going to work for much of your life. When that stops, it's easy to feel like you suddenly have too much time on your hands. Finding volunteering activities for seniors in your area helps you occupy that time easily and purposefully. It also allows you to step out of your comfort zone and try something you've never done before.
Despite what most popular culture may say, there are always opportunities for you to learn something new. Who knows, taking on volunteer opportunities that allow you to learn new things may help you find a brand new passion!
Find a new home in your area that supports your active lifestyle.
Read ratings and reviews.
REGISTER HERE
Don't Let Your Link to your Community Slip Away
If you've recently moved to a community or long-term care facility, it's easy to feel like you've lost touch with the outside world. You may feel as if you have fewer opportunities to interact, engage, or do meaningful work. Finding volunteering activities for seniors or community service for seniors in your area is a great way to maintain your link to the community.
The importance of volunteering for seniors cannot be overstated, and the benefits of volunteering for seniors are plenty. Give yourself a chance to find volunteer opportunities in your neighborhood. You'll be able to remain active in your community, and you just may find a renewed sense of purpose!