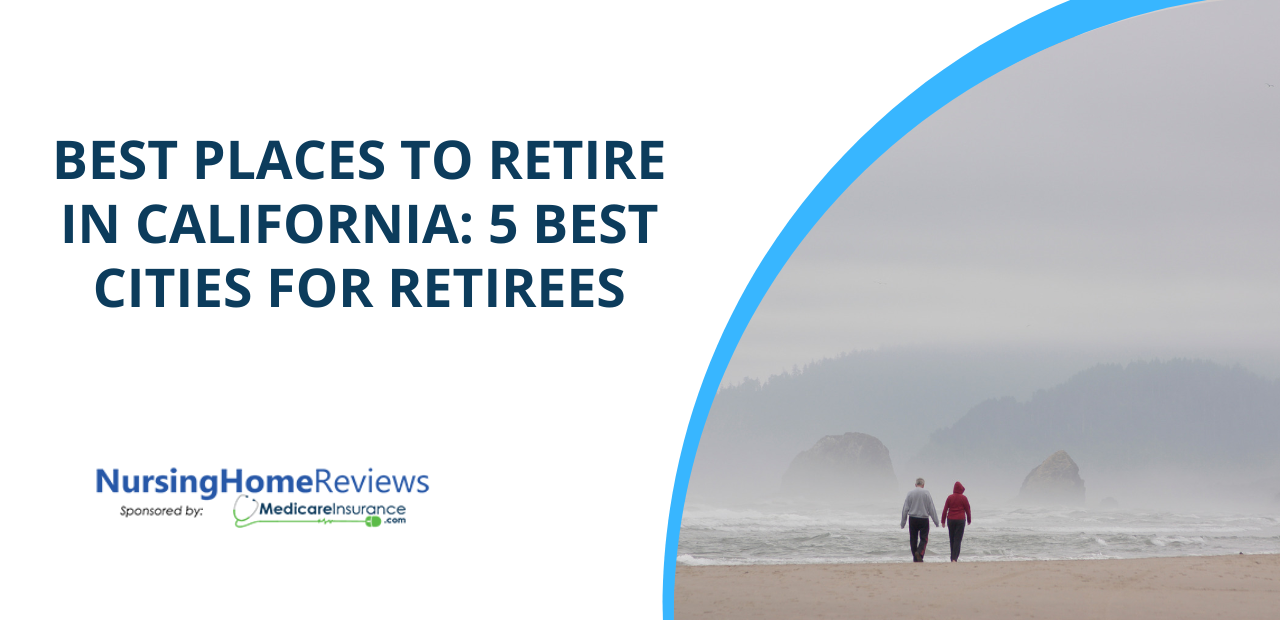 If You've Been California Dreamin', Retirement May be the Time to Make Your Move
Over the last few months, we've been bringing you some of the best places to retire around the United States. From the Pacific Northwestern charm of Oregon to North Carolina's Mid-Atlantic wonderland and the sandy Southern beaches of Florida, each state offers something that makes its cities among the best cities to retire in the country. Today, we're moving back to the West Coast to look at five of the best places to live in California for retirees.
Much like North Carolina, California has something for everyone. From the serenity of the mountains to the carefree vibes of the beach, California features the best of both worlds and more. If you like to keep active, you'll find plenty of opportunities to do so here!
It wasn't super-easy to narrow our choices of the best cities to retire in California down to five, but we managed to do so by sticking to the following criteria:
Average cost of rent and housing

Availability of adequate healthcare

Availability of senior-friendly activities in the area

Opportunities for interested seniors to further their education

Overall cost of living
Read on to discover our list of the five best places to retire in California.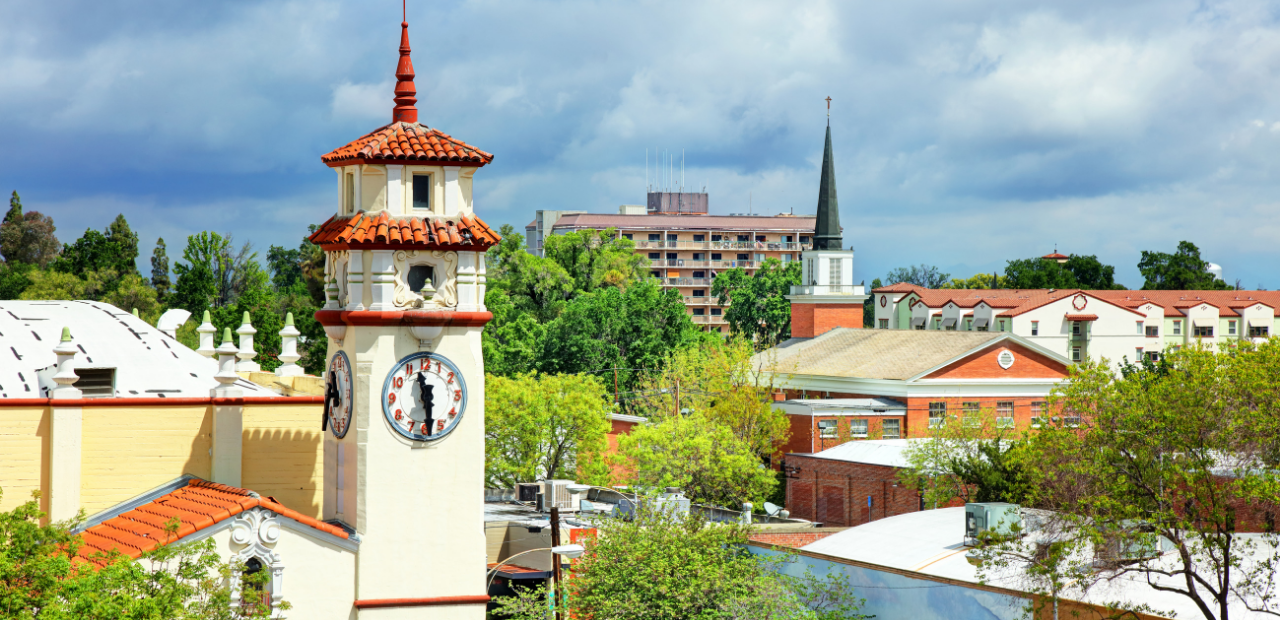 5: Visalia
When you're looking to retire to California, one of the best places to start your search isn't the most well-known, but it certainly shouldn't be overlooked! When you're looking for new places to retire to, overall happiness should be a main factor in your decision. It's tough to find a place less happy than Visalia, which was ranked among the "Happiest Places in the United States" as of 2017.
If you love the great outdoors, Visalia has plenty to offer. It's home to Sequoia and Kings Canyon National Park, both of which let you walk among some of the largest trees in the world. Living in Visalia also puts you within driving distance of beautiful mountain ranges, namely the famous Sierra Nevada range, which is home to the tallest mountain in the contiguous United States, Mount Whitney. You'll also find that you're just a short drive east of some of California's beautiful beaches.
Are shopping sprees and city treks more your speed? The city center of Visalia offers plenty of opportunities to browse handcrafted local fare, as well as name brands, in well-known shopping centers such as the Visalia Mall, Rancho Viejo Shopping Center, and the Visalia Marketplace. You'll also find plenty of opportunities for fine dining, fantastic wineries, and versatile breweries to haunt once you've finished shopping around for the day. Blend Wine Room and Visalia Brewing Company are all highly-rated and provide many chances for seniors and the younger generation to swap experiences and stories.
Visalia is one of the least expensive places to live in California, but you'll still need to have some money in the bank if you want to buy a house. The median cost to purchase a home in Visalia is around $306,000. It's much cheaper to rent, with median values for a 1-bedroom apartment or home starting around $741 per month. If you're looking to give up the responsibilities of a homeowner while still maintaining your independence, Visalia is home to a vast number of top-rated retirement and senior living communities.
Having access to adequate healthcare is of great importance to all seniors. An abundance of top-rated healthcare providers is a huge part of what makes Visalia one of the best places to live in California for retirees. Here, you'll find a wide variety of four-star or higher providers, such as:
Kaweah Health Medical Group

Compassionate Family Care

Visalia Family Health

Riverway Medical Care

Key Medical Group 

Kaweah Health Rehabilitation Hospital
For seniors looking to further their education or learn new skills in their golden years, Visalia offers you many opportunities to do just that. You'll find plenty of top-tier community colleges and trade schools here, including College of the Sequoias and SJVC Visalia. The Visalia Senior Center also offers a variety of activities and classes to help you expand your skill set.
Retire to California and find a senior living community that fits your lifestyle.
REGISTER HERE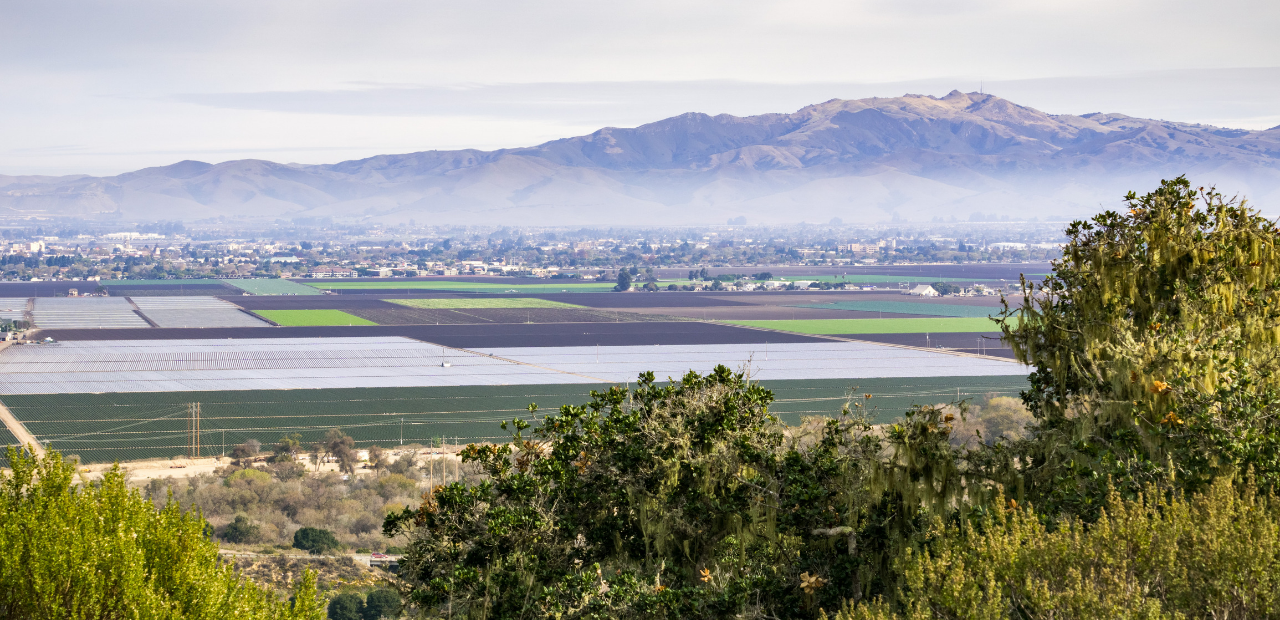 4: Salinas
Compared to Visalia, it costs a little more to live in Salinas, but it's still more affordable than many other cities you'll find in California. That affordability, coupled with several other positive aspects, is what makes Salinas a place to consider when you're looking to retire to California.
Best known as the hometown of author John Steinbeck, Salinas is easily recognizable as the bucolic farming community that features in many of his novels. Abundant farmland makes Salinas an ideal part of wine country, so you'll find no shortage of wineries where you can kick back and enjoy your surroundings. Mild temperatures are found here year-round, and thanks to cool coastal breezes that drift in from nearby beaches, you'll rarely ever find Salinas to be too hot when exploring local parks and trails – even during the summer!
If you're looking for shopping, sightseeing, or dining, you'll find plenty of options in the area. Museums such as the National Steinbeck Center and the Boronda Adobe History Center help give you plenty of insight into Salinas' rich history. If it's shopping you're looking for, the Northridge Mall and Harden Ranch Plaza offer plenty of exercise to go with the great deals you'll find. Once you've finished sightseeing, it's never a bad idea to cap off your day at one of many classy local restaurants or wineries. Locals seem to enjoy the Village Restaurant and the Steinbeck House*.
*If you're new to the area and interested in trying the Steinbeck House Restaurant, you'll want to plan accordingly. The restaurant is only open for around two and a half hours per day, starting at 11:30 AM and closing around 2PM. They're also only open Tuesday through Saturday.
Compared to much of California, the cost of living in Salinas is slightly lower than other cities. If you're looking to buy a house, however, you'll still need to be prepared for high prices. The median cost to purchase a home in Salinas is nearly $200,000 higher than the national average, sitting at around $415,000. The median cost of rent is also fairly high at around $1,411. A move to Salinas would provide a great opportunity to cast off the responsibilities of home ownership and move into one of many excellent retirement communities in the area.
When you need medical care of any sort, you'll find many hospitals, primary care providers, and other healthcare providers in Salinas. Some of the hospitals and other providers you'll find in the area include:
Salinas Valley Memorial Hospital

Natividad Medical Center

Salinas Valley Medical Clinic

Community Hospital of the Monterey Peninsula
Do you see your golden years as an opportunity to further your education? Maybe you're even looking to learn a new skill. Between local senior centers, like Active Seniors, and a number of colleges and trade schools, you'll find plenty of opportunities to learn something new. You may even find yourself pursuing a degree or diploma at one of several community colleges in the area, such as Hartnell College or Central Coast College.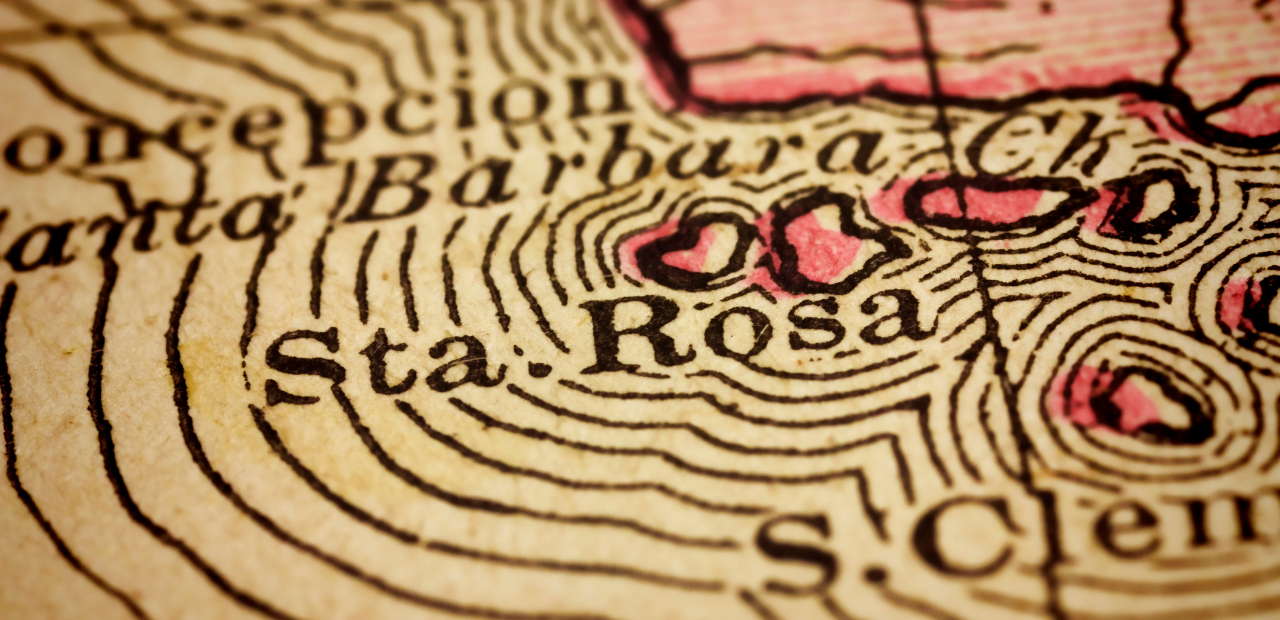 3: Santa Rosa
At number three on our list, Santa Rosa may not be the most affordable, but you'll find that it provides plenty of benefits for seniors seeking to find one of the best places to retire in the country. Healthy living and the happiness of the people who live in Santa Rosa are high priorities in this forward-thinking Northern California city.
With scenic vineyards and rolling hills, Santa Rosa is paradise for the nature lover who enjoys getting out and being active. Numerous local parks, such as Taylor Mountain Regional Park and Trione-Annadel State Park, offer many opportunities for hiking and taking in the splendor of nature. If you enjoy biking, you'll find plenty of time to enjoy the view on any of Santa Rosa's rural western roads. If you're caught on a rainy day, or you'd just prefer to work out inside, Santa Rosa offers plenty of gyms to help you keep your physical health in check.
After a day of working out, it's only right to treat yourself to some shopping, sightseeing, or fine dining. You'll find no shortage of shopping opportunities here, with the Santa Rosa Plaza and Montgomery Village being tops on many local lists. Shopping not your thing? That's okay, because you'll find plenty of chances to absorb yourself in numerous museums and historical landmarks in the area. To wrap up your day, be sure to grab a nightcap and a bite to eat at one of Santa Rosa's highly-regarded local eateries, such as Bird & the Bottle or Perch + Plow.
As you may expect, the cost of living in Santa Rosa is much higher than it is in many other places. It's especially expensive to buy a home in the area, with median costs to buy sitting at around $668,016. The average rent is quite costly, too, with median values of $2,087 for a base-level 1-bedroom apartment. Of course, you could cut your costs – and many of your daily responsibilities – by deciding to settle in one of many top-tier retirement villages in the area.
Healthy living is a huge priority in Santa Rosa, so that means you'll have access to great healthcare in the area. If a medical emergency should arise, you're no more than a drive away from many providers, including:
Providence Santa Rosa Memorial Hospital

Sutter Santa Rosa Regional Hospital

Oakcrest Hospital

Sonoma Specialty Hospital
If you're looking to expand your educational horizons or learn something new, Santa Rosa has you covered. The Person Senior Wing at the Finley Community Center offers numerous classes and activities for senior citizens. You'll also find numerous opportunities to pursue an advanced degree or develop new skills at one of many top-notch community colleges in the area.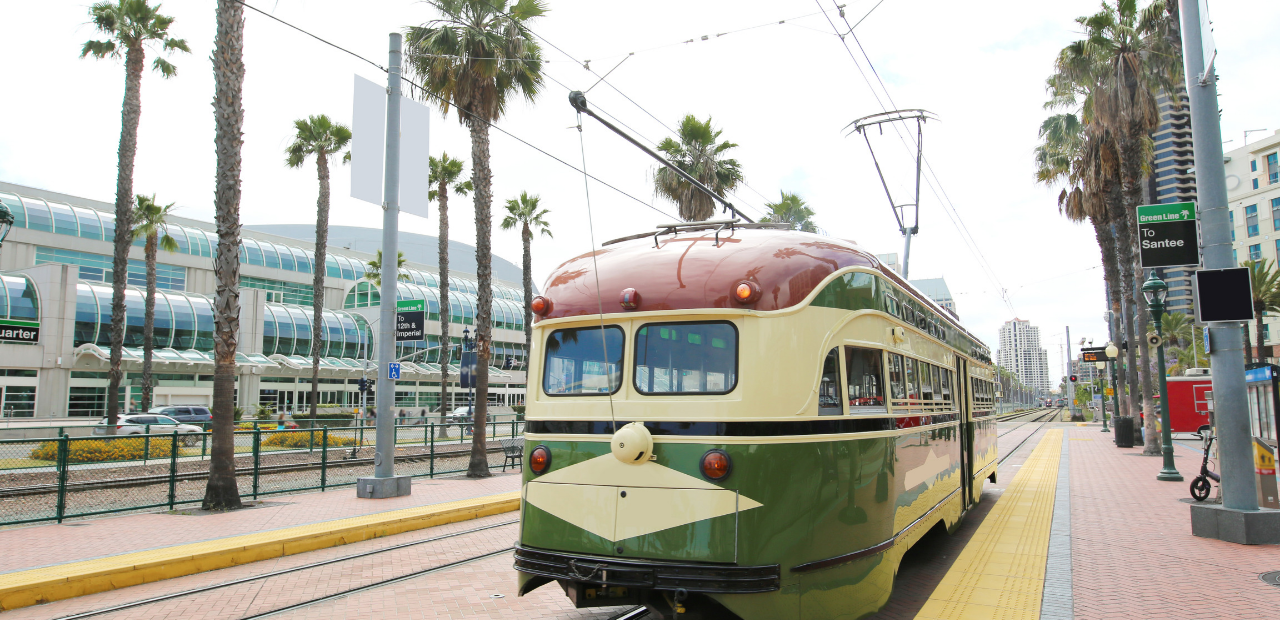 2: San Diego
Number two on our list of the best places to live in California for retirees is none other than lovely San Diego. Aside from comfy year-round warm temperatures and plenty of oceanfront, there's a lot of fun to be had for all ages in this famous coastal city, including seniors!
For active seniors who crave more than a walk on the beach, there are plenty of parks, nature centers, and trails in the area. Marian Bear Memorial Park offers lots of challenging trails that take you through and past canyons and mesas, and Mission Trails Regional Park offers 7,220 acres of prime walking and biking. Of course, if you do prefer the beach, you'd be hard pressed to find a better exercise option than Sunset Cliffs Coastal Trail.
As could be expected for a major hot spot on the Pacific, San Diego offers plenty of shopping and sightseeing for seniors who crave activity. The famous Seaport Village offers the best of all worlds with plenty of shops and entertainment. Added bonus? It's not far from the famous San Diego Zoo, where you'll find plenty of exotic animals from all over the world. After a long day of shopping or sightseeing (or both), you'll have plenty of options to choose from for dining and nightlife.
As of 2021, the cost of buying a single-family home in San Diego became quite steep, with a median selling price of $842,000 for the entire county. Rental costs for the average apartment are high as well, with the average 1-bedroom apartment renting for around $2,989 a month. Fortunately, renting or buying aren't your only options in the area, as San Diego features plenty of wonderful retirement and senior living communities for those looking to retire to California.
When you need medical attention, you have two major top-tier hospital choices in the area:
Scripps La Jolla Hospital

UC San Diego Health-Jacobs Medical Center
You'll also find plenty of other reliable healthcare providers, including primary care physicians (PCPs) and specialists.Retirees in San Diego can take part in any variety of classes offered through many senior centers in the area that may pique your interest. Activities hosted by these senior centers offer you plenty of opportunities to interact with your new neighbors! Of course, if you're looking to pick up a new trade or skill, or even pursue a new degree or diploma, you'll find plenty of great colleges and trade schools to choose from in San Diego.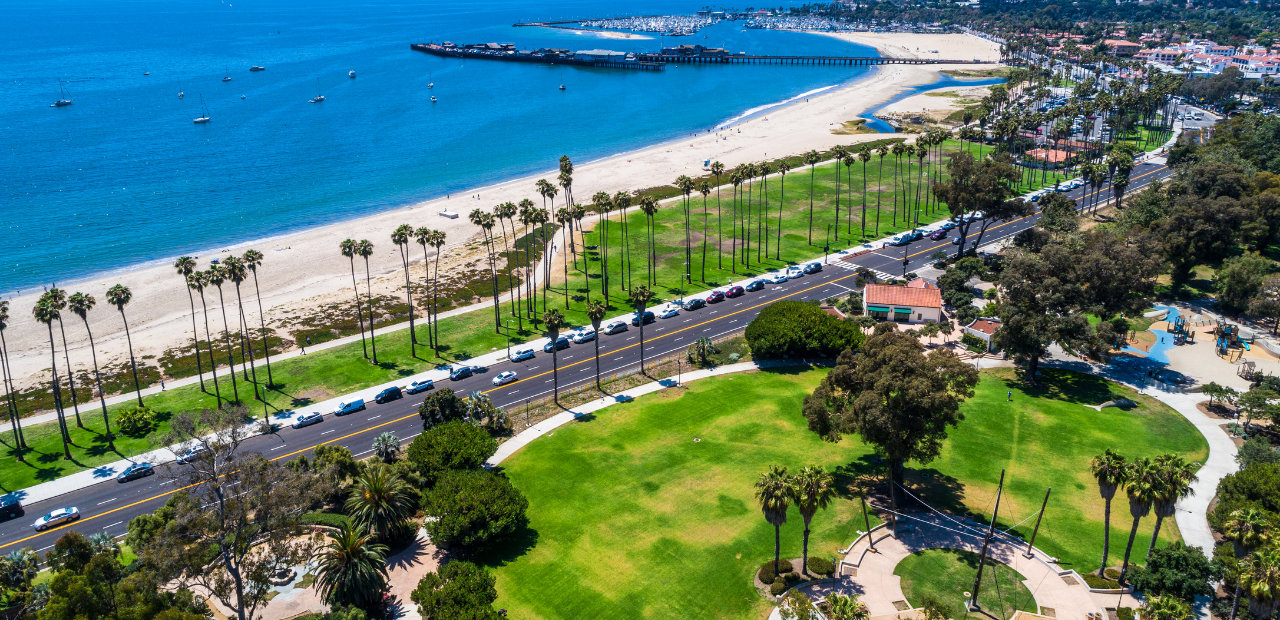 1: Santa Barbara
When you're looking for the best places to retire in California, you can't go wrong with the last city on our list. Santa Barbara provides a perfect haven for retirees who love to be between the beach and the mountains. 
Temperatures in Santa Barbara are wonderful year-round, which makes it an ideal destination for those of you who love to get out and stay active. Local favorite Honda Valley Park allows you to hike and bike through mighty oak trees and eucalyptus trees, and Rattlesnake Canyon and Skofield Park give you the chance to marvel at waterfalls and breathtaking views. You're also within driving distance to numerous local beaches if you prefer a relaxing walk by the sea.
If you enjoy sightseeing or shopping, Santa Barbara has a lot to offer those of you who love both. History buffs can take a walk through living history by visiting the Old Mission or visiting El Presidio de Santa Barbara State Historic Park. Animal lovers can check out the famous Santa Barbara Zoo, or if you have dogs, enjoy some time with your furry friends by letting them roam with you off-leash at Arroyo Burro Beach County Park. Prefer to get a walk in by making wall rounds? Facilities such as Paseo Nuevo and La Arcada await with plenty of stores and options for dining.
Like any city in California, you can expect the cost of living in Santa Barbara to be quite steep. It is admittedly higher than most, and buying a home in the area will cost you a lot of money if you're looking to own. Median values for a house in Santa Barbara sit around a staggering $1,717,072. Renting isn't much cheaper, with average costs for a 1-bedroom apartment or house starting around $2,401. You'd probably be better off here finding a new home at one of many excellent retirement or senior living communities.
For health and medical care, you'll find plenty of top-rated hospitals and providers in Santa Barbara. From expert PCPs to specialists, you're never too far from a physician that can help you with whatever you may be going through. You're also close to numerous top hospitals, such as:
Santa Barbara Cottage Hospital

Goleta Valley Cottage Hospital

Santa Ynez Valley Cottage Hospital
Has pursuing a degree or diploma or learning a new skill been on your list of things to accomplish? Santa Barbara City College and Antioch University Santa Barbara can help you reach those goals. Santa Barbara's Active Adults club also offers classes at the Carrillo Recreation Center that can help you learn new skills.
Find a New Home That Works Best For You
The cities you find on our list of the best places to retire in California are by no means meant to be a comprehensive listing. California itself is full of some of the best places to retire in the country, and if you're looking to retire to California, you can't go wrong with almost any place you find.
There's a wonderful new home waiting for you in California.
Check ratings and reviews.
REGISTER HERE