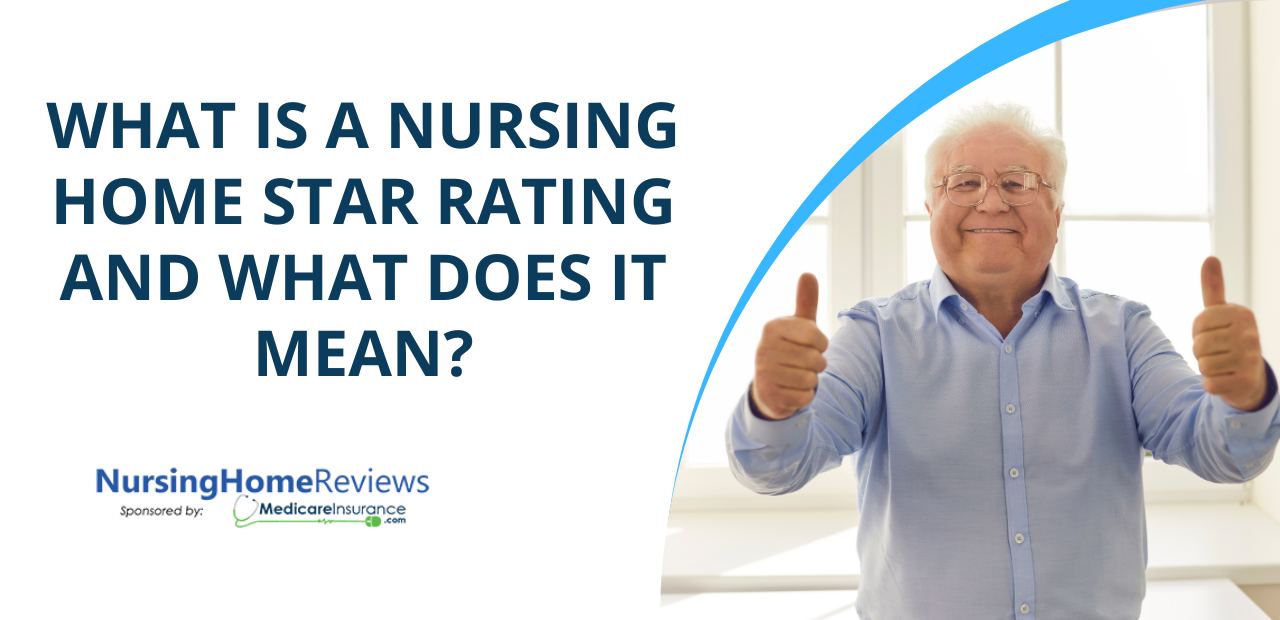 Finding the Right Nursing Home Takes Time
Once you've chosen to live in a nursing home, or you need to find one for a loved one, finding the best nursing home near you means you'll need to do a bit of searching and comparing. To better compare nursing homes in your area, you'll want to look for a nursing home star rating.
The quality of service that you or a loved one will receive from a nursing home can vary greatly between facilities. A nursing home star rating can help you learn more about the quality of care that you or a loved one would receive from a particular nursing home.
So, what is a nursing home star rating and why does it matter? Read on to learn more about nursing home star ratings and how they, in tandem with nursing home reviews, can help you find a nursing home that'll meet the needs of you or your loved ones.
What Makes a Good Nursing Home?
When you're trying to determine what makes a good nursing home, making your choice should depend on the answers to the following questions:
Do I feel like the facility/staff can meet my needs?

Is my potential new home clean and safe?

Are there enough staff to tend to all residents?
If you're close enough to visit the facility, a quick tour can provide all of the answers you need right away. However, if you currently live a relatively long distance from the nursing homes you're looking into, the nursing home star rating system can help you better consider your choices.
How does a nursing home star rating factor into what makes a good nursing home? Let's find out.
The Nursing Home Star Rating System
In 1998, the Centers for Medicare and Medicaid Services (CMS) launched a rating system for nursing homes. The system was designed to give seniors and families of seniors an easy way to find and compare the quality of nursing homes in their area. It also helps keep nursing homes accountable for the quality of care that they provide.
The nursing home star rating system gives seniors and their families a great deal of insight into the quality of care provided by nursing homes near them. The ratings range from one star to five, and they're compiled based on the following information:
Health inspections

Staff-to-patient ratios

The quality of resident care provided 
While the star rating of a nursing home isn't the only criteria by which you'll judge a new future home for yourself or your loved ones, it should be the most important. For example, you may be looking for a nursing home that's closer to your family. 
After some research, you've narrowed your choice down to two facilities. There's a great deal of temptation to go for the closest facility to your loved ones, but it has a two-star rating because of numerous health code violations and poor overall care reviews.
When you look at the second facility, you notice that it's a little further away from your family than you'd like. However, it has a five-star rating. Reviews of the quality of care are glowing, it's never failed a health inspection, and staff-to-patient ratios are exceptional. While it's not as close to your family, it's still in proximity, and you can rest easy knowing you'll likely receive better quality of care.
Find the Best Nursing Homes in your Area
When you're looking for nursing homes, the question of "What's the best nursing home near me?" is always the toughest to answer. Having to choose between aging in place or moving into a nursing home isn't easy to start with. Finding a place that meets all of your needs can be even harder.
The nursing home star rating system makes your search much easier than it's ever been. By seeking out facilities near you or your loved ones with high ratings, the possibility of finding a nursing home close by that suits your needs and lifestyle is incredibly high.
NursingHomeReviews.com is also a crucial tool to use when you're looking for top-rated nursing homes near you! By signing up for a free account, you'll be able to compare nursing homes in your area by star ratings and patient reviews. Click below to register for your free account today so you can start searching for a cozy, welcoming new home.
Compare top-rated nursing homes in your area.
Check ratings and violations.
REGISTER HERE