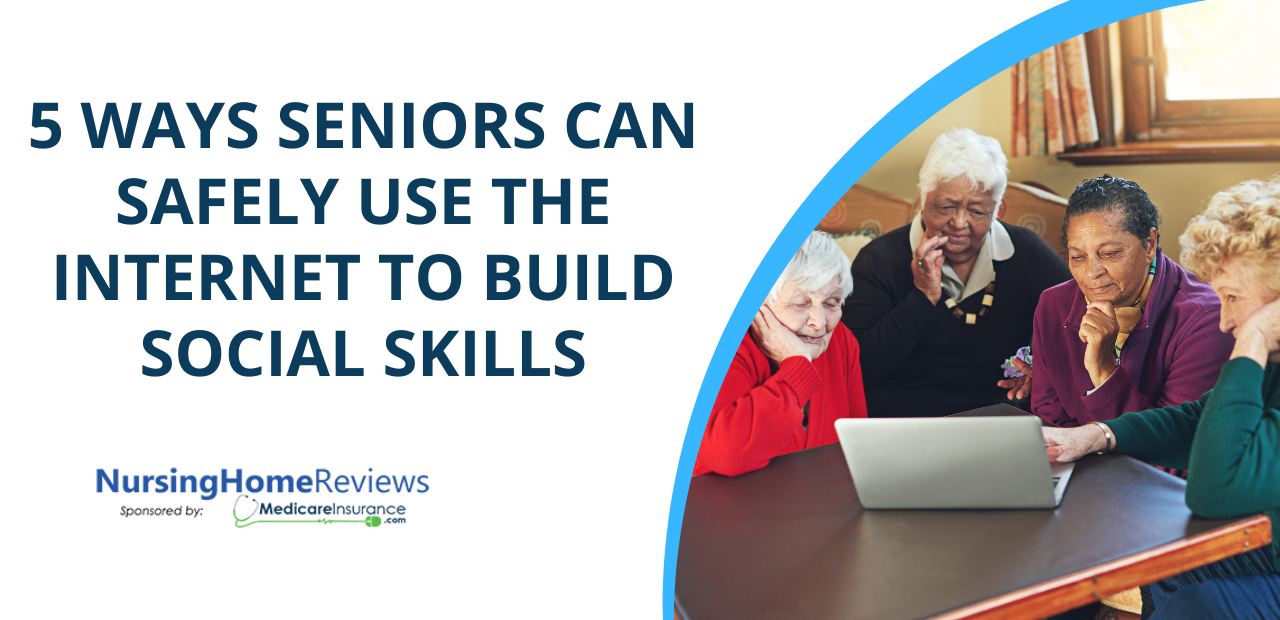 It'a Big World (Wide Web) Out There
If you're a senior citizen, you've seen technology grow and evolve at a rapid pace over the years. The art of letter writing has been replaced by the convenience of email, for the most part. Online shopping has surpassed the classic brick and mortar store or shopping center.
More to the point, remember hanging out in a sewing circle or at a senior center if you wanted to socialize? Social media has swooped in and taken over, big time.
Younger generations vastly underestimate the ability of seniors to adapt to using new technology. In fact, seniors have greatly embraced the internet and the ways that it can make life easier for them. For homebound seniors in particular, access to internet services and a social media platform have given them new ways to remain connected with friends and loved ones.
However, being more tech-savvy doesn't mean that seniors are less susceptible to the darker sides of socializing on the world wide web. Phishing scams, schemes, misinformation, and even cyberbullying are easier to spread than ever. Because senior citizens are often more vulnerable to believing and falling for these types of things, making sure that you're able to navigate and socialize safely on the internet is very important.
At Nursing Home Reviews, it's our mission to help seniors find ways to help seniors enrich their lives. This includes empowering you to embrace technology in ways that can help you greatly improve your social skills. Today, we're going to show you 5 ways to help you use the internet to build your social skills as a senior. These can also be helpful for family members or caretakers who are interested in embracing an online social network as a way for seniors to socialize.
1: Schedule Time to Work on Developing Technological Skills
Helping seniors build their digital literacy is going to take some time, but it can work wonders in helping seniors avoid cyberbullying, scammers that specialize in the phishing scam or social media scam, and identity theft. You may be one who adapts well to new technology, but that doesn't mean some things won't seem unusual or complicated to you. You must remember that digital literacy doesn't just develop overnight. To build and retain new skills, it's crucial to set a routine where you make time to work on your internet skills.
For example, let's say you've never done anything on the internet before. You want to do everything you can to set up an online presence, from getting on social media to setting up email. You can't really get access to a social media platform until you have an email address, so your first step should be taking some time to learn how to create an email account.
Setting aside dedicated chunks of time to building digital literacy will be key to helping you socialize safely on the internet. Using our prior email example, you may need more than a few minutes to set up an account if you've never had one before. To start, give yourself a good hour or two (or more, if needed) to go through the basics of setting up your email.
Here's a sample schedule. From 9AM until 12PM, you'll take the following steps to learn how to set up your email account:
Research email service providers to find one that's secure and easy to use

Learn how to develop an email address that's easy for you to remember

Learn how to set a secure email password that's easy for you to remember

Take the included "Features Tour" provided by your email service provider

Browse and learn more about the folders included with your email inbox, such as "Sent", "Important", "Starred", and "Trash"

Learn how to compose and send messages

Learn how to set up an address book with contacts who are important to you
Want to find a skilled living facility or community that offers computer and internet courses?
REGISTER HERE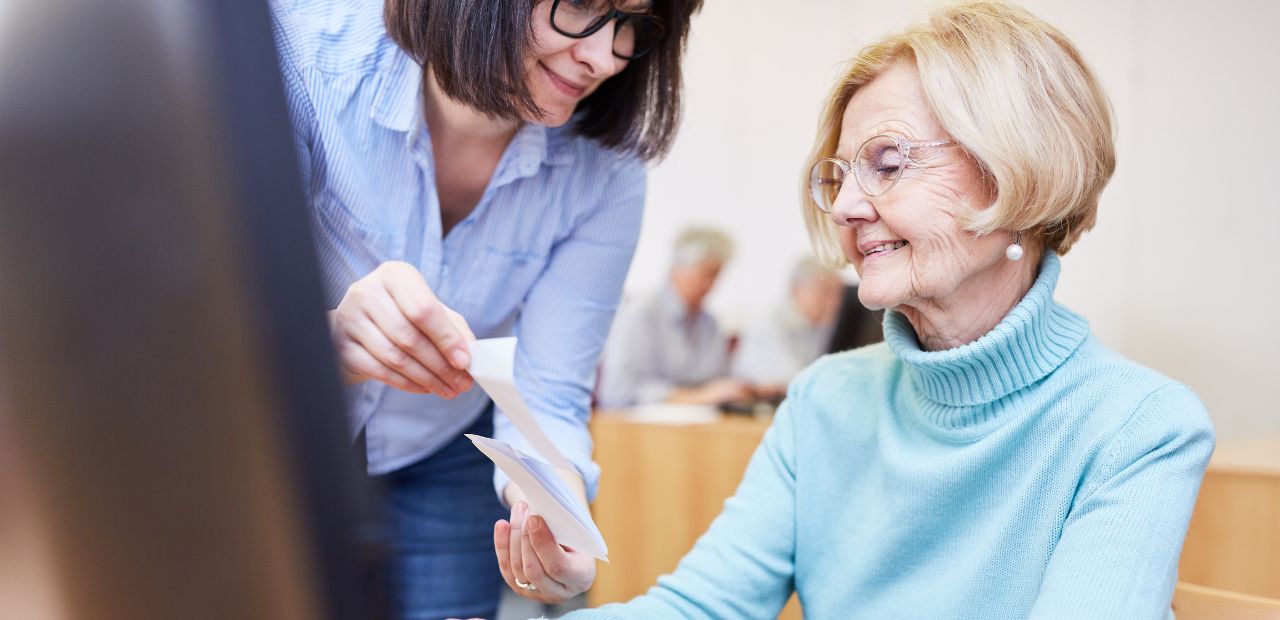 2: Browse Resources to Find Online Areas Safe for Seniors
Social media use is, for the most part, friendly and safe. However, some corners of social media – and the internet in general – aren't safe for seniors at all. Before you simply jump in and start socializing on the world wide web, learning about internet safety should be a priority.  
You can take classes that specialize in internet and social media safety tips for seniors, but there are free resources that can help just as much. For instance, here on Nursing Home Reviews, we often publish articles and blogs that deal with digital literacy for seniors. Other senior-guided publications and organizations can also give you tips on keeping your place on the web safe, friendly, and secure.
Numerous social media apps for seniors provide easy-to-use platforms and digestible resources that help you stay connected to those you care about. Outside of the more obvious apps and platforms, such as Facebook, Skype, or Twitter, some social media apps cater specifically to seniors. Some lesser-known social media apps for seniors include:
ThirdAGE

MyBoomerPlace

Medisafe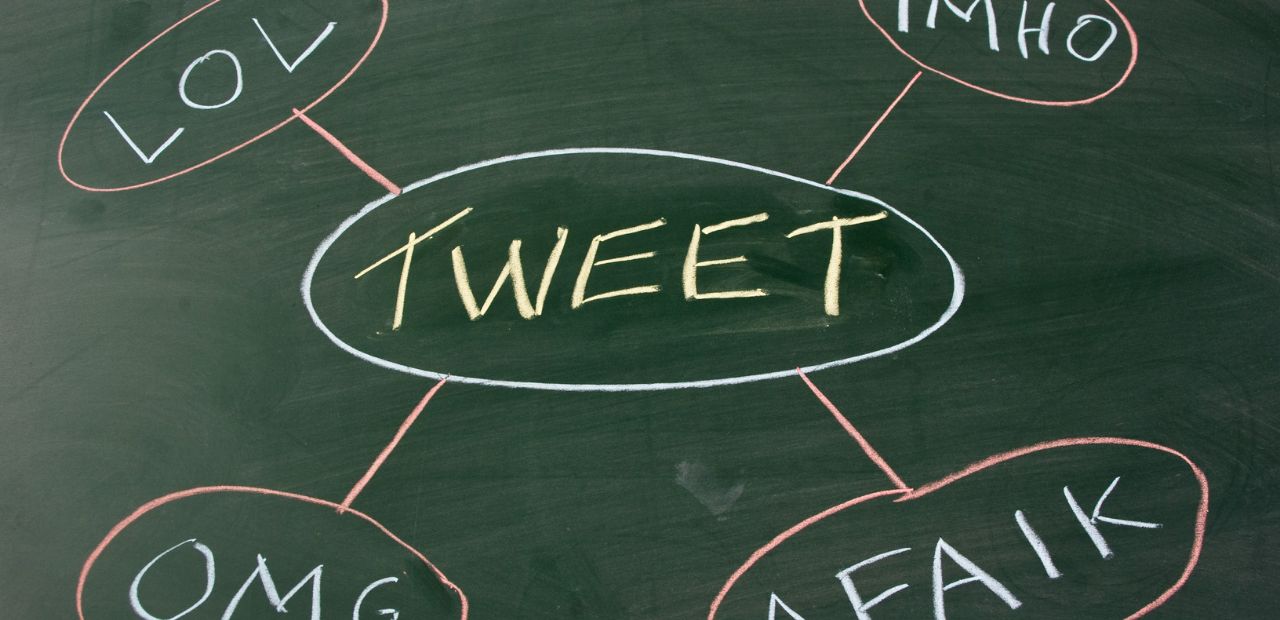 3: Stay Away from "Techie" Speak
This piece of advice is more for those who are teaching seniors how to use the internet, or how to browse social media. Technical jargon is tough enough for younger generations to learn. Trying to teach a senior how to use new apps and technology by using "techie" speak can be overwhelming, and it may turn them away from using the internet altogether.
Don't take this to mean that you have to explain social media use or internet safety to seniors like you'd explain them to a child. That's degrading, and will also get you nowhere. It means to use regular language that's easy to understand. For example, when you're explaining clicking on hyperlinks to take seniors to sites they're interested in reading, simply call the hyperlink a link. Same with direct or private messages. A senior may not understand what a DM is, but explaining the concept of a direct message without using shorthand may get the point across easier. Solid privacy settings are a must for anyone looking to surf the web.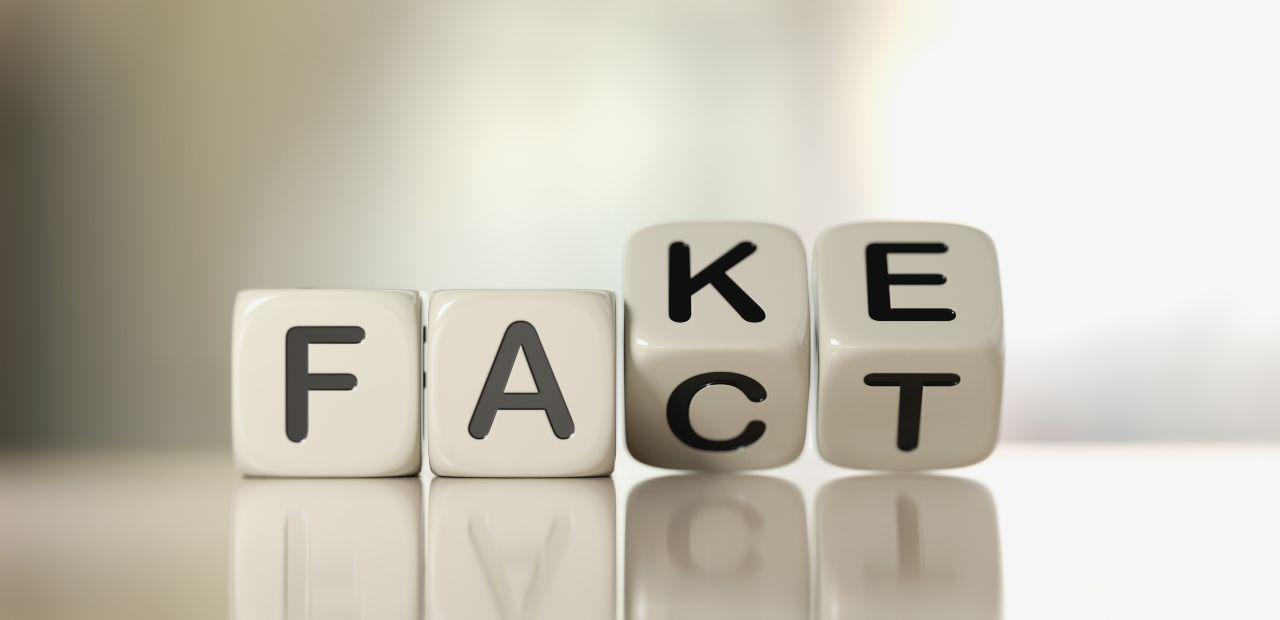 4: Learn How to Spot Misinformation
These days, news is everywhere. Many people use social media to inform their family and friends of what's going on in the world on any given day. It also means there's a lot of misleading or blatantly false stuff floating around. Many seniors are easily led down some deep, dark rabbit holes by misinformation if they aren't careful.
Preserving internet safety, and by proxy social media safety, means teaching yourself or your loved ones how to spot misinformation. You may think that it's easy to tell whether news articles that pop up in your social media news feed are misleading or not. With time, scammers and fraudulent resources have learned how to make their content look more legitimate and less obvious.
Learning how to spot misinformation will not only help you put your digital literacy skills to the test, but help you learn to build media literacy skills as well. Before you allow yourself to be pulled down a false news rabbit hole, ask these questions of any information you come across that seems misleading:
Does this story clearly present a neutral and unbiased point of view?

What are my own opinions of the topic or idea being presented?

Is my desire to share this story born of extreme emotion?

Does the content seem like it was written in an intentionally manipulative or misleading way? For example, does it contain rhetoric, jargon, or buzzwords that are typically used by extreme sects of a particular ideology?

 

Does sharing this content seem like a bad move?
If it still seems tough for you to answer some of these questions about the content that you come across in social media news feeds, it's okay. There are numerous free resources, including free courses, that are designed particularly to help seniors build media literacy. These courses can help make social media apps for seniors safer places to be.
5: Give Yourself Time to Learn
This is perhaps the most important tip we can deliver in this article. Being able to work with new technology and concepts can be tough for seniors. Learning how to do so safely can seem even tougher. For this reason, it's important to be patient when you're trying to learn about technology, whether that means being patient with yourself or with loved ones.
As we age, changes to our bodies and minds can make it hard to learn new things immediately. Instead, learning and mastery means plenty of repetition and patience. As technology becomes more prevalent in everyday life, it's more important than ever for seniors to be able to connect with others via the world wide web. They aren't going to be able to do so overnight.
To better help yourselves or the seniors in your lives learn how to use the internet to communicate safely, consider creating learning aids that can make the process easier. From notebooks containing important information, such as usernames and passwords for certain websites, to easily digestible cheat sheets that can help seniors increase their digital and media literacy, you or your loved ones can be connecting with others through the internet in no time.
Never Let the Possible Seem Impossible
There are many seniors who likely see technology as a massive hurdle to communicating with the outside world. After all, it's constantly growing and changing, making it seemingly impossible to get a handle on it while you're trying to learn and keep up. We're here to tell you that it's not impossible to become a savvy internet user.
Social media for seniors, and social media apps for seniors, are always developing new ways to help you communicate with those who are most important to you. With a little bit of work and plenty of patience, you'll be able to communicate via the internet with as much ease as younger generations. Just remember to surf with safety in mind, and you'll be just fine!
Find a safe new home where you feel welcomed and loved.
Check ratings and violations.
REGISTER HERE