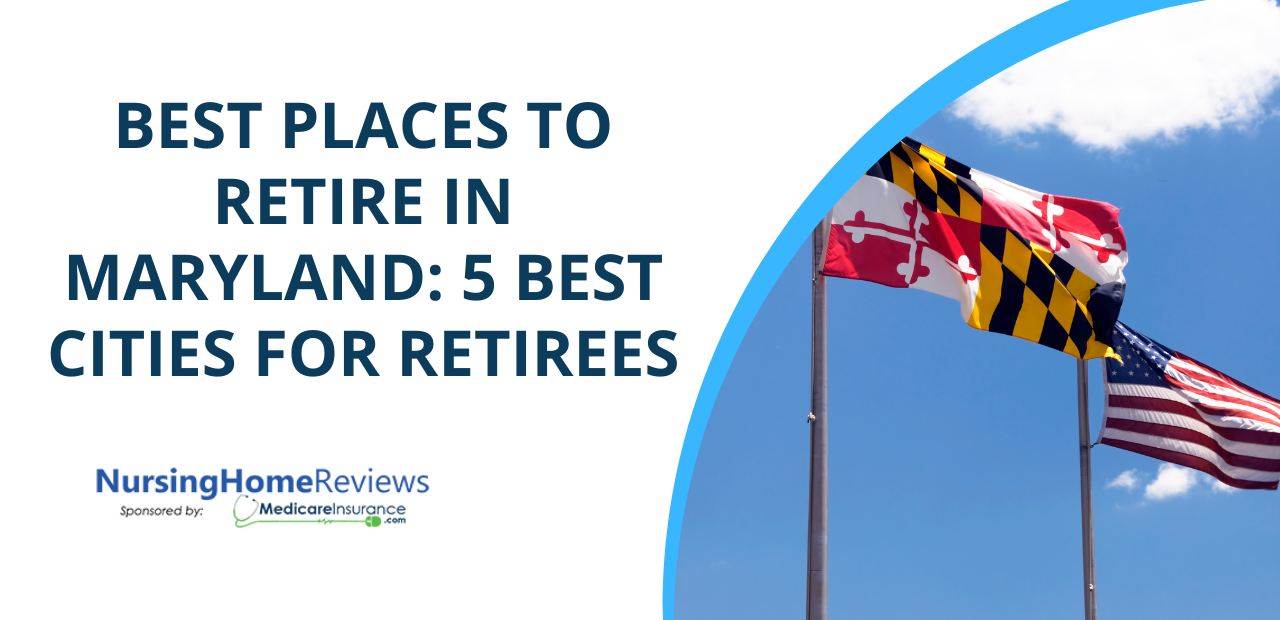 There Are Plenty of Reasons to Retire to the Old Line State
If you're like most seniors out there, you look out west or down south when you're looking for some of the best places to retire in the United States. The warm weather, gorgeous coastlines, and vibrant city life in most western states is a huge draw. The laid back pace of southern country life and warm weather is a huge draw as well.
How many of you, though, have considered looking at the Mid-Atlantic region of the United States? Numerous states heading north along the Atlantic offer plenty for retirees seeking something new. For instance, Delaware and Maryland both are quickly becoming hot spots for retiring seniors.
There are plenty of great reasons to retire to Maryland. It offers plenty of natural beauty, lovely beaches, vibrant culture, and quality healthcare. Five cities in particular are standouts when you're looking for the best places to live in Maryland for retirees. Today, let's take a look at the 5 best places to retire in Maryland.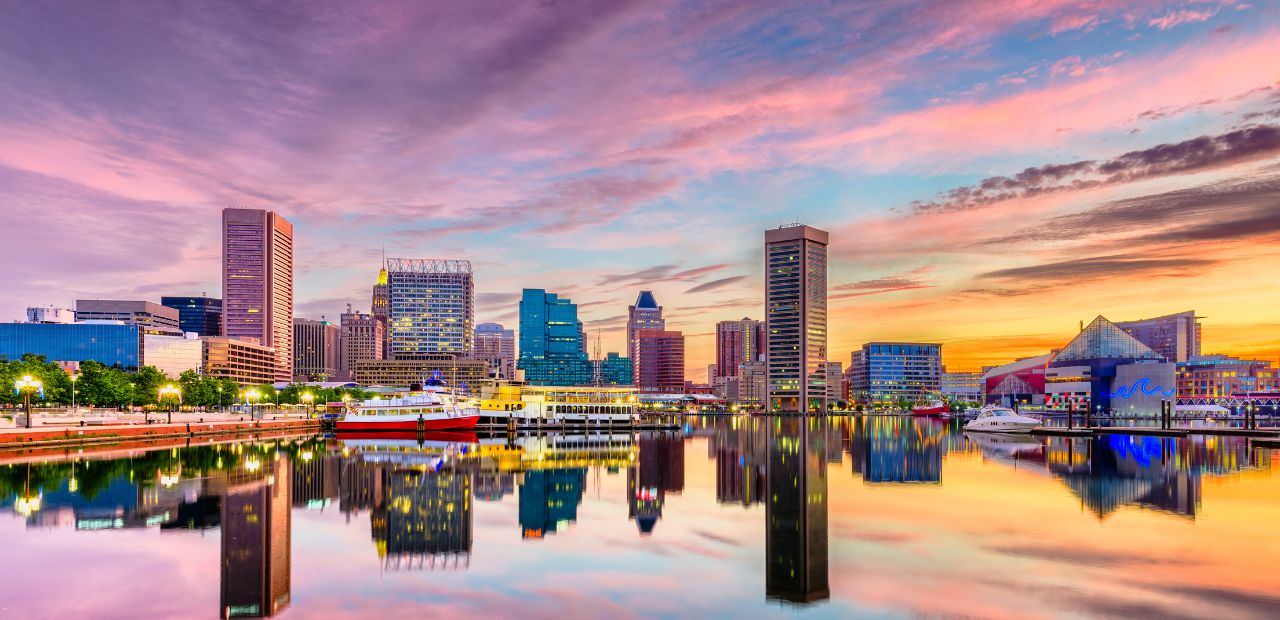 5: Parole
This lovely Baltimore suburb offers plenty for retiring seniors, and it's not so big that it makes you feel like you'll get lost in a crowd. With a population of just under 15,000 people, 32 percent of that population being seniors over 65, its overall senior-friendliness lands Parole in the fifth spot on our list of best places to retire in Maryland.
If you like to keep active, Parole offers numerous walking trails and sight-seeing opportunities. Farmer's markets are abundant, which makes it easy for you to purchase healthy foods and local goodies. Plus, if you love hanging out in the city every now and then, Baltimore is just a short drive away.
The reason Parole comes in fifth on our list is because of the cost of living. A large senior population and abundance of healthcare make it one of the best places to retire in the country, but the expensive nature of living here loses it a few marks. For instance, the average cost to purchase a home in Parole is around $450,000, and rent for a single family dwelling will set you back just over $1,900. If you're looking to give up some of the burden (and cost) of homeownership while retaining your independence, there are plenty of quality retirement communities and homes in the area.
Finding quality healthcare in Parole is easy. There are many great hospitals and physicians in town with top-tier ratings. If you don't find a provider in Parole that meets your needs, you're certain to find one nearby in Baltimore.
On the lookout for retirement communities in Maryland?
REGISTER HERE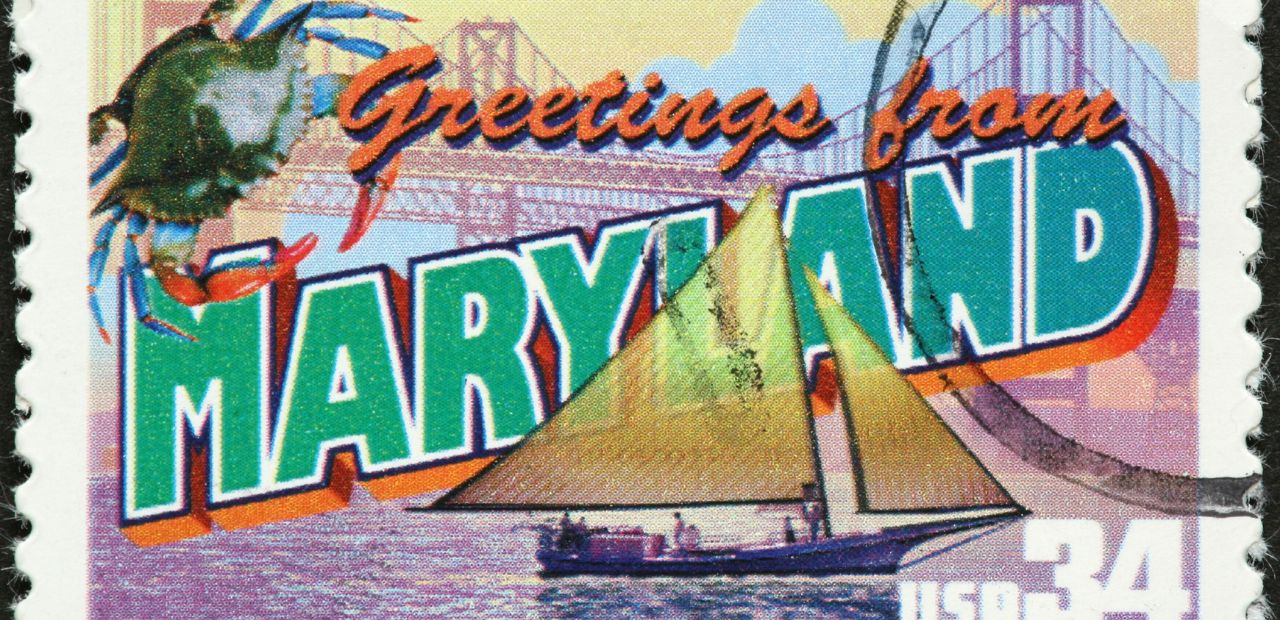 4: Bel Air
Coming in at number four on our list of the best cities to retire in Maryland is another beautiful Baltimore suburb. Bel Air delivers plenty of that trademark Maryland beauty, wrapped up in a cozy small town setting.
With 21 percent of the population in Bel Air being over 65 years old, you can be sure that the town offers plenty of senior-friendly activities. You can choose to take a walk along the Elk River, or pamper yourself for the day at the Salt Works Spa. For you history buffs, there's plenty of historical goodness to check out here.
Like Parole, the cost of living is unfortunately higher than the national average, and it's just a few points lower than the average in Maryland. Be prepared to spend around $399,000 if you're looking to buy a house here. Utilities, groceries, and other necessities can also cost quite a bit in Bel Air.
One place where Bel Air receives high marks is in health care. Receiving quality healthcare in Bel Air from top-ranked hospitals and other providers is relatively inexpensive. There are 19 hospitals within a mile of the town, and many of them likely accept Medicare assignment.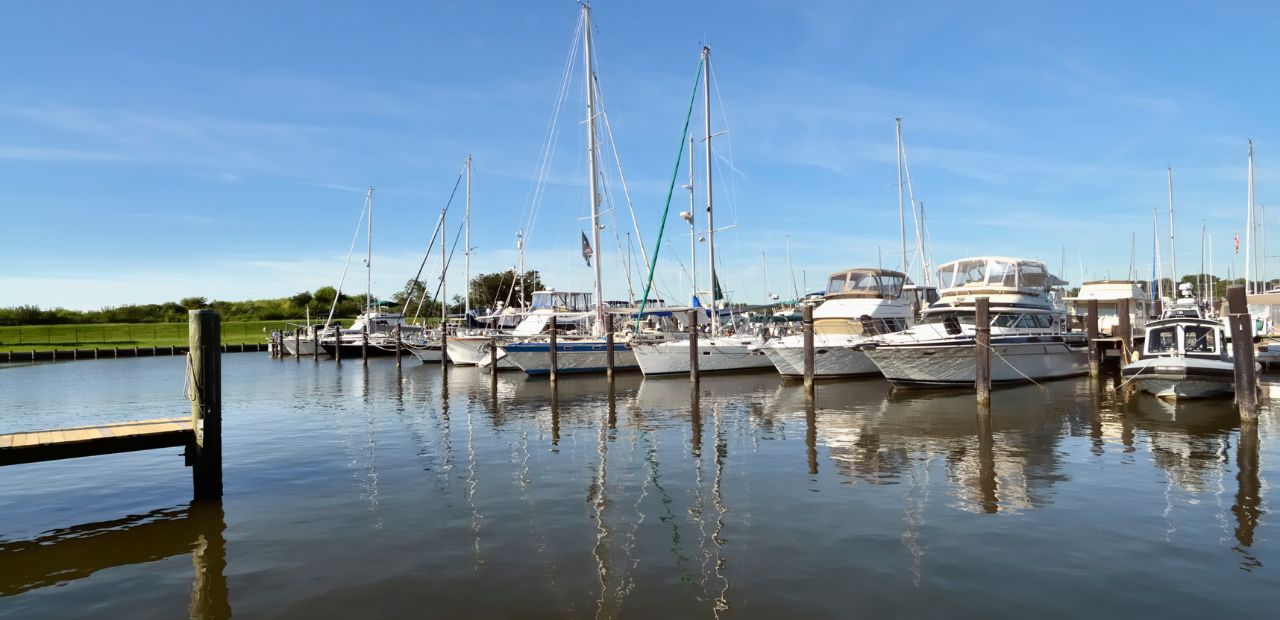 3: Havre de Grace
The beaches are a main reason why seniors tend to retire to Maryland. One area where seniors tend to settle is Havre de Grace, which comes in third on our list of the best places to retire in Maryland.
A good 20 percent of the population of this scenic coastal city is made up of seniors over 65. As a result, it's not hard to find senior centers in the area that offer great social activities and classes. Given Havre de Grace's proximity to Chesapeake Bay, you'll also find some great fishing here! Oh, and did we mention the gorgeous beaches?
Cost of living in Havre de Grace is somewhat high, but it's a little lower than that of Bel Air and Parole. Your average home value here is close to $318,000. You may find the cost of necessities to be kind of expensive here, too. However, they're manageable, and retiring to the bay is never a bad idea.
The city of Havre de Grace offers numerous hospitals, primary care physicians, and specialists as well, many of whom carry high marks. If you're ever in need of emergency medical assistance, or you're just looking to get a yearly checkup, you won't have an issue finding decent care here.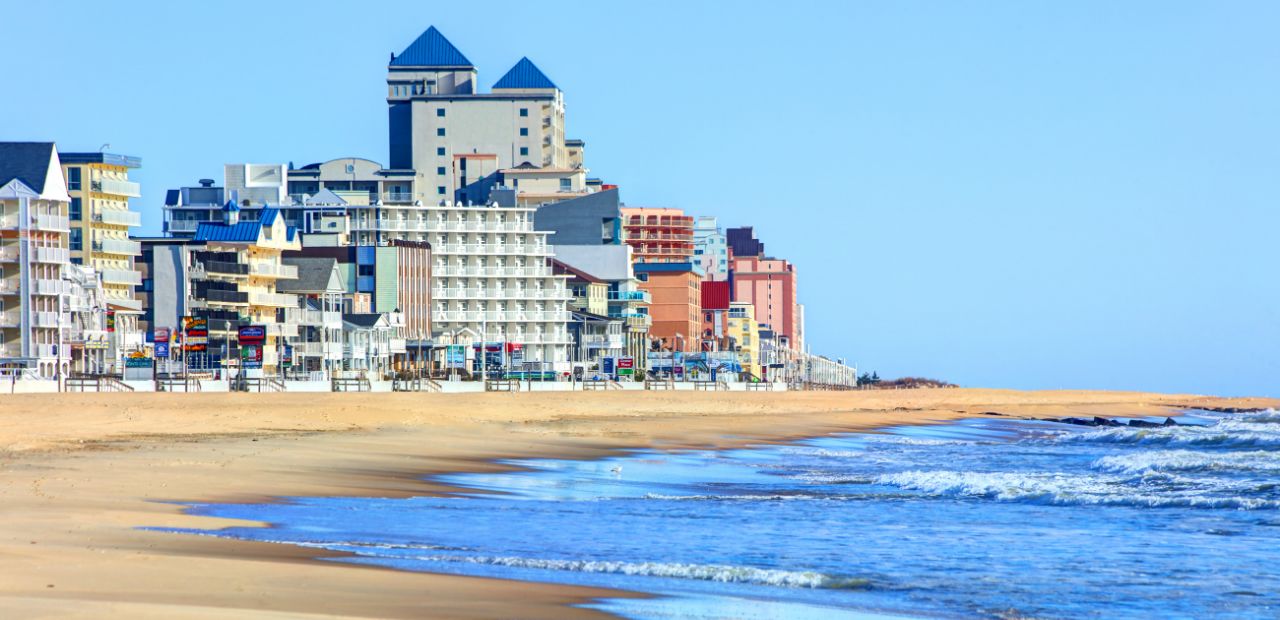 2: Ocean City
Staying on the coast, we make our way north to Ocean City. It's here that we find our second best city to retire in Maryland!
36 percent of the population of this small beachside community (there are only around 7,000 people living in the area) is made up of fellow retirees and seniors. Finding senior-friendly activities and classes in the area is a breeze. You'll also find plenty of beachfront land to stroll, and many great sights to see.
Like Havre de Grace, the cost of living is a tad bit high, but bearable. Median housing costs to purchase in Ocean City hover around $317,000, and it'll set you back around $1,070 to rent here. A high cost of living is never fun for anyone, but it's a small sacrifice for a chance to retire on the beach.
When you're in need of medical assistance or a yearly doctor's visit, there are a number of excellent healthcare providers within driving distance of the area. If you're a Medicare beneficiary, many of them likely accept Medicare assignment, but it's always a good idea to check beforehand.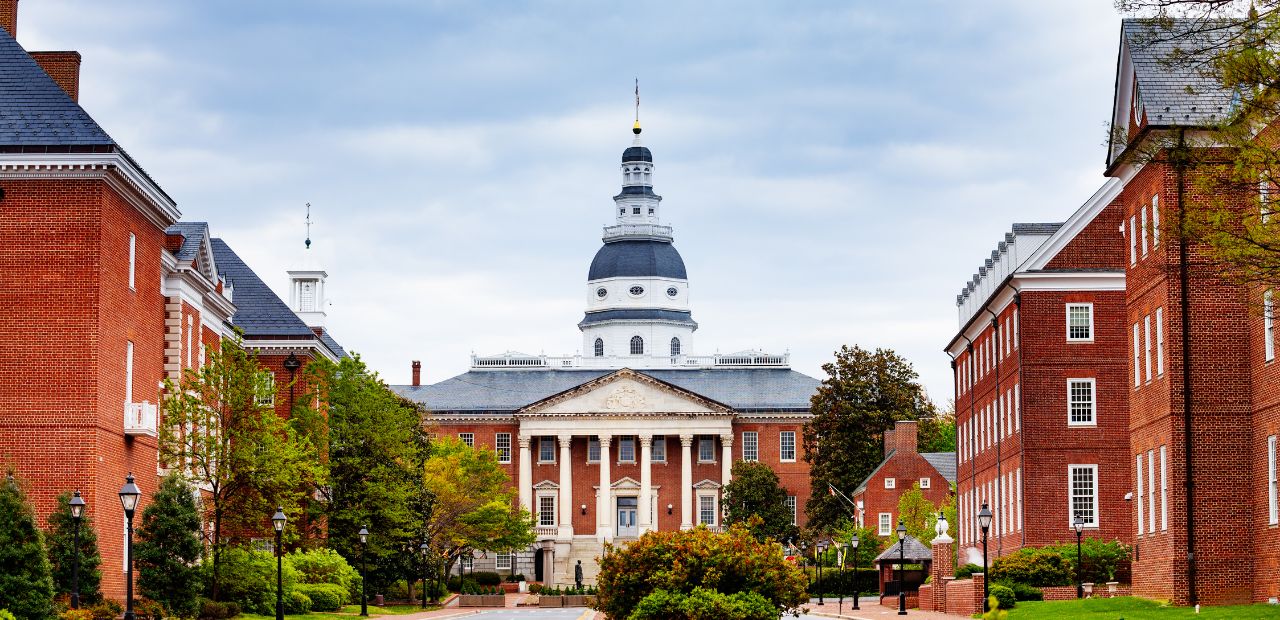 1: Greenbelt
To find our top pick for the best places to retire in Maryland, you'll need to move inland again. In fact, you'll need to move just outside of Washington, D.C., as that's where you'll find the city of Greenbelt.
While this D.C. suburb boasts a smaller population of seniors than the other areas on our list, it's nonetheless a senior-friendly place to live. If you love to walk around or bike, Greenbelt features plenty of opportunities for both activities. A breezy suburban feel gives this city a laid-back vibe that you may be missing where you live at the moment, and there's plenty to do within driving distance.
The cost of living in Greenbelt is the lowest of any area on our list by far. You would think the proximity to Washington, D.C. would make living here outlandishly expensive, but it's actually not. To buy a house here would set you back around $288,000, and utilities and other expenses are lower in some aspects than they are in Maryland overall, or even the United States. The retirement communities here are highly-rated as well.
Regarding healthcare, plenty of hospitals and providers are within driving distance of Greenbelt. In this D.C. suburb, you're in great hands should you ever need emergency or routine care.
Remember, the Word "Best" is Subjective
When it comes to the best places to live in Maryland, we built our rankings based on our own criteria:
Manageable cost of living

Percentage of population made up of seniors 65 and over

Senior-friendly activities

Available healthcare
However, your own idea of the best cities to retire in Maryland may be completely different, and that's okay! "Best" is a subjective word, and in the end, your choice of where to live comes down to a place that best meets your needs.
Find a nursing home that will take exceptional care of your loved ones.
Check ratings and violations.
REGISTER HERE