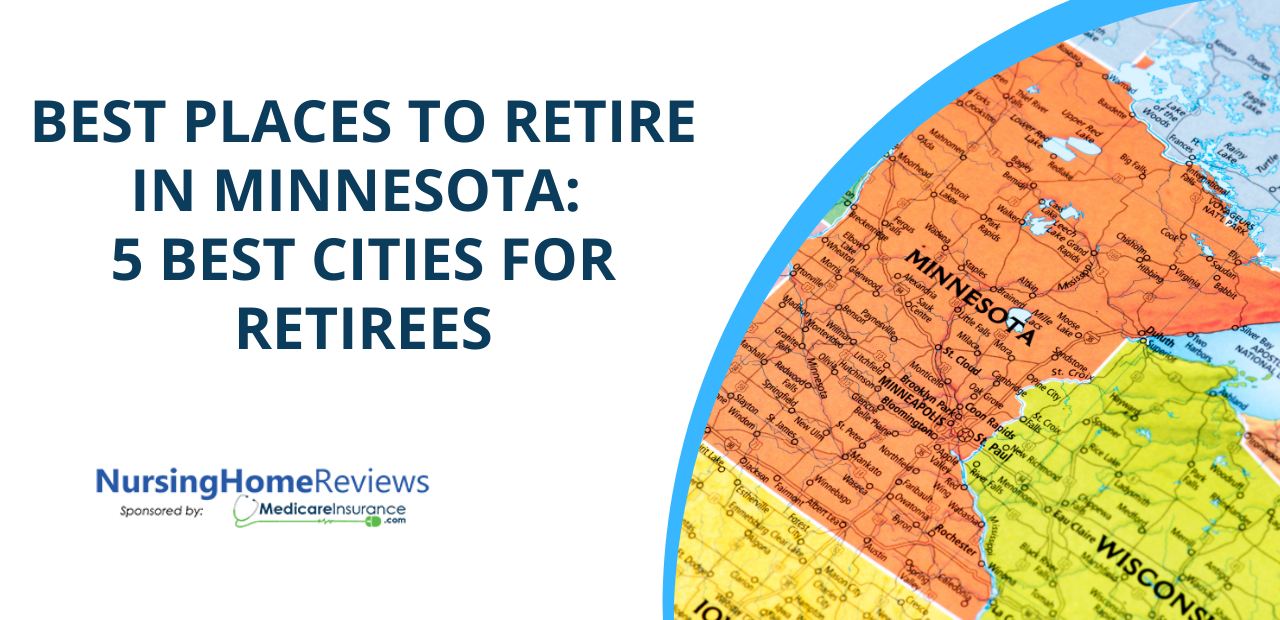 You May Be Looking California, but You're Really Feeling Minnesota
Over the last few years, the Midwest has really risen in the ranks of ideal destinations for retirees. For instance, where you may have once looked at the sunny beaches of California or Florida as retirement spots, your eye may have shifted to a slice of countryside in Illinois.
Like its distant southeast neighbor, Minnesota offers a lot for retirees like you. Beautiful lakeside views, exciting culture, and breathtaking scenery are just a few of the reasons why you should retire to Minnesota.
"What else makes Minnesota so special?" We can hear you asking that now. Well, there are quite a few things:
The weather's relatively nice year-round

Overall cost of living is low

Healthcare is easily accessible and relatively inexpensive
There are five specific cities and towns in Minnesota that we've chosen as the best places to retire in the state, going by our own specific criteria:
Availability of services and activities for seniors

Opportunities to stay active 

Cost of housing

Availability and accessibility of healthcare services and providers
So, without further ado, let's take a look at the 5 best places to retire in Minnesota!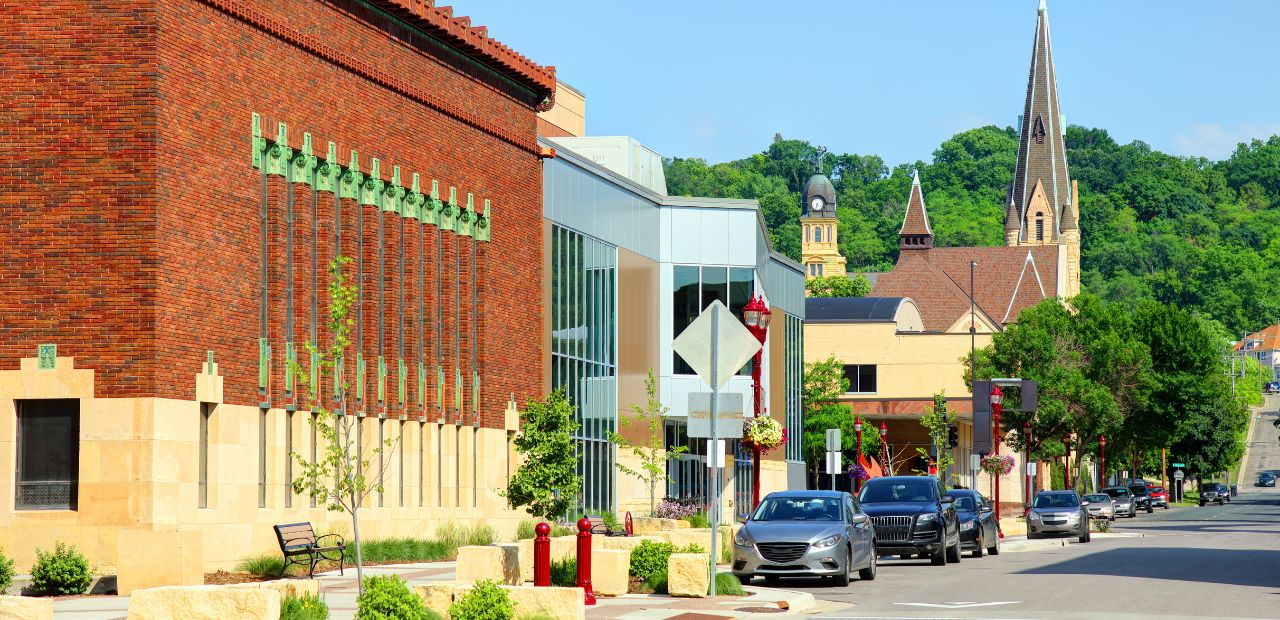 5: New Ulm
The first stop on our list of the best cities to retire in Minnesota is the quiet little city of New Ulm. The area, so named for its rich German roots, sits 90 miles south of Minneapolis and St. Paul, giving you a distance from the city that's manageable if you want to venture up for a day trip. The population is small, only around 15,000 people, and nearly 21 percent of that is seniors over 65, so you'll be in good company!
New Ulm is home to the Community and Seniors Together (C.A.S.T.) Senior Center, where you can go to enjoy the company of other seniors. The center offers educational programs, activities, and workout classes. If you love sightseeing, you'll find plenty of opportunities to indulge here, whether you visit the famous Flandrau State Park or take in the Brown County Historical Society Museum.
In our research, we found the cost of living in New Ulm to be relatively manageable. Buying a house is one of the highest expenses you'll face in moving here, but even then, the average cost is only $203,000. If that sounds too steep, or you just want to cast off the responsibilities of traditional home ownership, New Ulm is home to many top-tier senior living facilities and retirement communities.
New Ulm receives the lowest spot on our list of the best places to live in Minnesota for retirees because of its lack of healthcare options. There are only 5 hospitals within a mile of the city, but you'll still find a number of healthcare providers to meet your healthcare needs. Fortunately, healthcare services here are relatively affordable, and many providers accept Medicare assignment, further lowering your burden of cost.
Interested in finding your perfect retirement home in Minnesota?
REGISTER HERE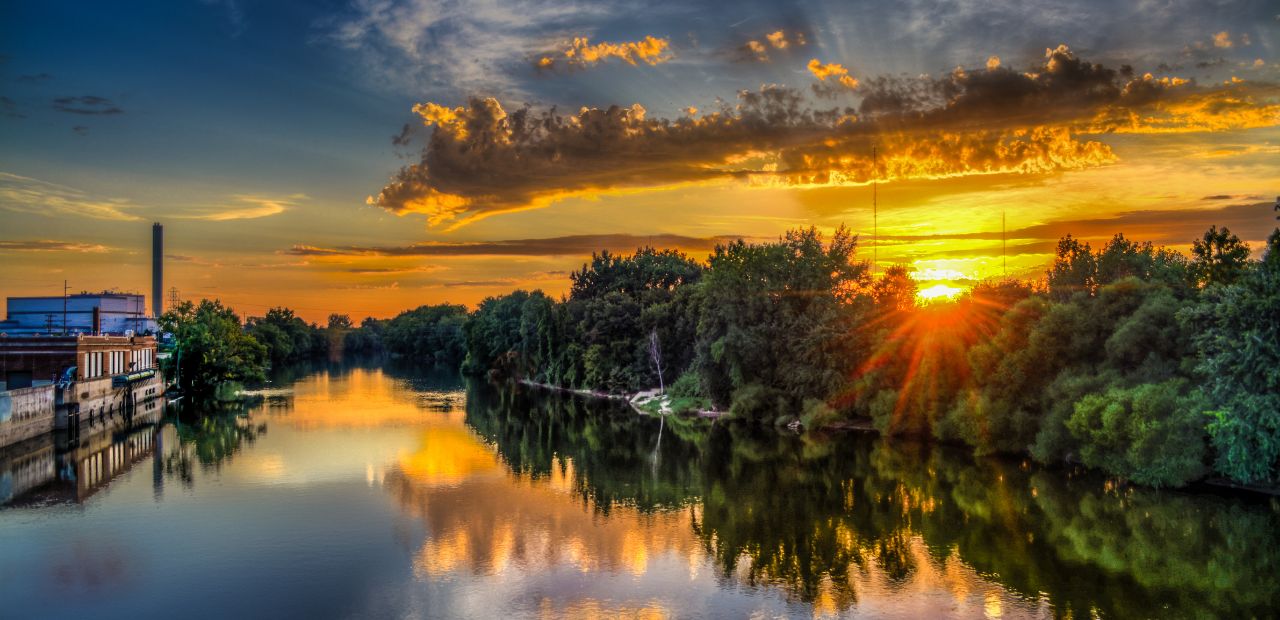 4: Grand Rapids
Grand Rapids, if you'll recall, was one of our top places to retire in Michigan. It also comes in fourth on our list of the best places to retire in Minnesota! This small suburban town is home to only around 12,000 people. A good 23 percent of that population is seniors over 65.
The Grand Rapids Senior Center and the Itasca County Family YMCA are your top senior centers here. Both offer plenty of opportunities for you to rub elbows with other seniors in the community, as well as take part in enriching classes and activities. If you're more active, or enjoy local history, you can enjoy a round of golf at Pokegama, or pay a visit to the Judy Garland Museum and the Forest History Center!
The cost of living in Grand Rapids is only slightly higher overall than New Ulm, but costs overall are slightly more manageable. While the average cost of a home is $216,000 here, there are excellent retirement communities in the area that can help you cut the cost of homeownership altogether.
If you need emergency inpatient care, you have two hospitals to choose from in the area. This means that you may need to drive a little further out in the instance that both are full. However, there are plenty of other providers in the area to help manage other healthcare needs, and many accept Medicare assignment.
3: Cloquet
If you'll notice, there seems to be a bit of a trend with this list of the best places to live in Minnesota. Most, if not all, are smaller cities or towns! Our number 3 pick, Cloquet, is no different, with a population of around 13,000. Nearly 20 percent of the population here is made up of individuals 65 and up.
While there's only one senior center in the area, there's plenty here to do for active seniors like you. There are opportunities for whitewater rafting and fishing abound, and many parks in the area that host beautiful hiking and biking trails. History buffs will find plenty of value, whether you're visiting the Carlton County Historical Society museum or a gas station designed by Frank Lloyd Wright.
The cost of living rises slightly in Cloquet, but honestly, not by much. It's still well below the national average, and the cost for everything from groceries to transportation services is manageable. Cloquet also boasts the least expensive average cost to purchase a home yet on the list, sitting near $194,600.
You'll find three hospitals within driving distance of Cloquet, with Community Memorial Hospital located directly in town. You'll also find clinics and urgent care centers for pressing needs, and a number of primary care and specialty care physicians. As is par for the course for all cities and towns on our list so far, healthcare in Cloquet is relatively affordable!
2: Jackson
The next-to-last spot on our list goes to perhaps the smallest town yet, but it's voted one of the best places to live in Minnesota for retirees for a good reason. Jackson may not offer much in the way of exciting attractions, but the calm atmosphere here may just be what the doctor ordered for you. This small town of 3,310 is home to many seniors 65 and over, and it might just be your next destination.
There's no senior center here, and themed attractions are few and far between, but you'll find plenty of reasons to stay active. You can take a walk through living history at Fort Belmont, or roam the Jackson County Fairgrounds to visit a Jackson of years past. Or, if you're a foodie, there are a few nice breweries in the area to have a drink and a bite to eat.
The cost of living in Jackson is perhaps the lowest on the list yet. From groceries to utilities, this quaint little town is incredibly affordable. Even the cost of buying a house is manageable, at around $175,000 on average. You'll also find plenty of retirement communities and senior living facilities that'll provide plenty of independence without the costs and responsibilities of homeownership.
There's only one hospital in town, Sanford Hospital, but it's rated highly, and our research denotes that Medicaid is accepted. If you're a Medicare beneficiary, you may want to make sure services are covered. Jackson does make up for the lack of hospitals by offering a number of qualified specialists and primary physicians, many of whom accept both Medicare and Medicaid.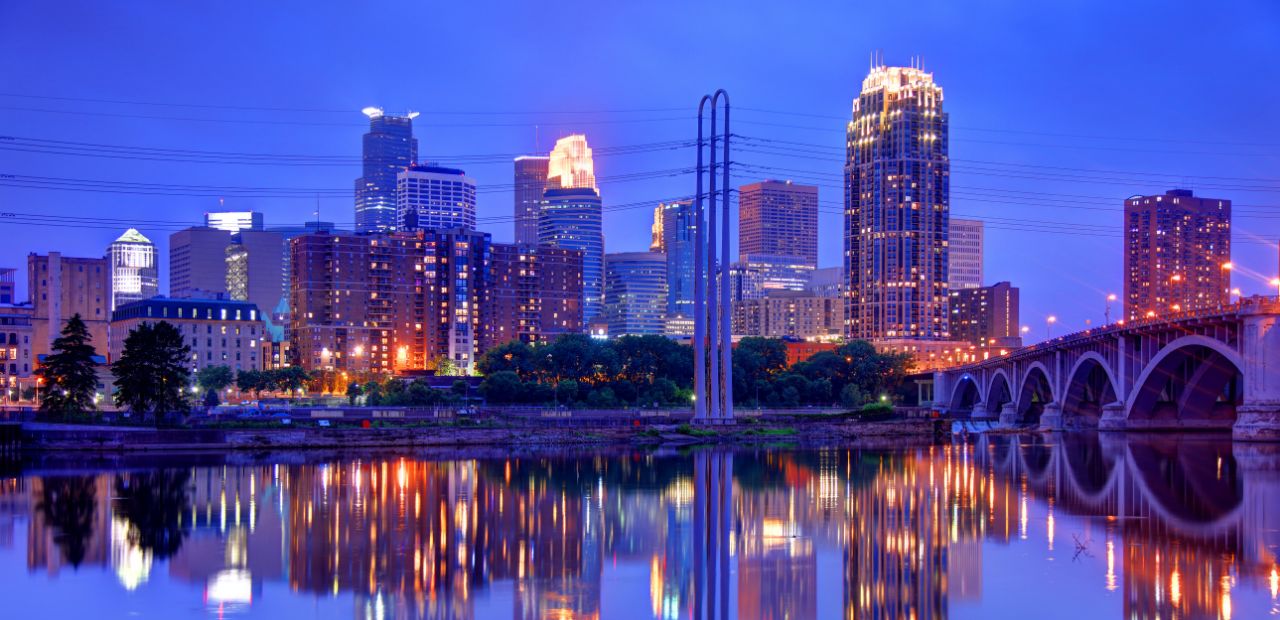 1: Hibbing
The top spot on our list of the best places to retire in Minnesota goes to the small city of Hibbing. This St. Louis County minitropolis ticks all of the boxes on what makes a city one of our best cities to retire. The cost of living is low, seniors make up a nice chunk of the population, and quality healthcare is abundant.
There are a number of senior centers in Hibbing, including the Hibbing Tourist Center Senior Citizens, the Hibbing Community Senior Center, and AEOA. All provide plenty of opportunities to remain active in your community and interact with other senior citizens. There's also plenty of history to walk through, as made evident by the numerous museums located in town.
While the cost of living score here isn't the lowest, Hibbing is probably one of the most affordable places to live on our list when it comes to the essentials. The median cost of buying a home here is only around $137,000, and you'll find plenty of affordable retirement communities and senior living facilities in the city as well.
Whether you need emergency care, or you're just looking to establish with a new primary doctor, you'll find the healthcare you need here. Hibbing is home to numerous hospitals and clinics, including a highly-rated free clinic for those of you on lower fixed incomes. While our research indicates that many of the providers in Hibbing accept Medicare and Medicaid assignment, it's always best to check with a provider before visiting to make sure.
Remember: "Best" is a Very Subjective Term
While the 5 towns and cities above ticked all, or most, of our boxes when it comes to finding the best places to retire in Minnesota, they may not be your cup of tea. As always, that's okay! The word "best" is very subjective, and what we consider to be the best may not meet your criteria.
If you're looking to retire to Minnesota, no matter where you go, you'll find a pleasant home for your golden years. Happy travels, and we'll see you for the next installment of our "Best Places to Retire" series!
Make sure your new home in Minnesota is safe and secure.
Check ratings and violations.
REGISTER HERE